Mexico, beautiful and dear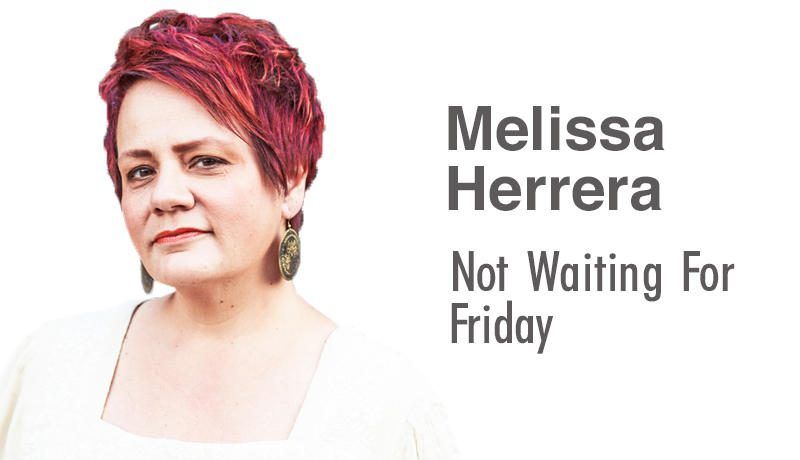 Laughter spills around the table as steaming bowls of pozole are passed around the table. Juicy limes are halved and squeezed into each bowl, along with heaping spoonsful of onion, lettuce and slices of red, red radishes. As I balance each bite with equal amounts plump hominy and bits of pork, I let the flavor explode on my tongue and close my eyes.
I've eaten my way through our first week in Mexico. My sister-in-laws have overfed us delicious plates of chili rellenos, steaming cups of champurrado (a chocolate corn-based drink) and carne asada with spicy guacamole, and I will be the last one complaining.
For the first time in 20 years, my husband George's siblings are together in one place. Over the years all of them have edged northward toward better work opportunities, ending up in Tijuana, Baja California. We knew one day we wanted to visit, to catch up and know the ins and outs of their lives, to see their growing kids. We saw an opportunity to go and jumped on it before the window possibly closed again.
The last nearly two years have taught us to be patient but to take the chance when you see it, when cover is safe. Several of them were extremely ill with COVID a year ago, and waiting longer guaranteed nothing. They shared their stories of sickness with us, and I was saddened to hear how very, very sick they really were.
We often don't hear of their lows because to speak of it isn't necessary, they believe. I sat with my sister-in-law and listened. She couldn't breathe well for many days with a restless fever throughout her body, but after testing positive for COVID, she wouldn't go to the hospital due to the conspiracy theories that swirled even in Mexico. She once didn't believe, but she told me it was a very scary time, one she nearly didn't make it through, and took the vaccine at first chance. The shadowy stories they once believed haunt me.
I find myself perched on top of one of the many canyons and hills of Tijuana, in this very hard-to-reach portion of the city. Infrastructure is always on my mind whenever I travel through Mexico. What should take minutes to travel takes much longer because of the condition of the roads. Tijuana is a very modern city, but as with many cities in Mexico, it lacks funding for improvement. The impoverished are the ones on the ground who feel its effects.
But this week has found me in a warm bed at my sister-in-law's house and hot coffee in the strange chilly mornings (and evenings) Mexico holds. I have packed layers and boots and socks and still found myself freezing when the hours come for the temperature to drop from hot to cold. The Santa Ana winds have become a mysterious ghost I've come to know well yet question what they actually are. I don't try to understand this land more than I should. I let it remain a sweet mystery.
We visited a tianguis, an open air market or bazaar, in which I spent some sweet hours searching for treasures and eating homemade quesadillas with family. The word tianguis derives from tiyānquiztli, which is the Nahuatl language — the main Aztec Empire idioma. Masks are mandatory here in Mexico, and as we haunted the stalls and licked sweet spoons of ice cream, our eyes smiled at each other.
A highlight of this leg of the trip was seeing the border fence that stretches into the sea near San Diego. The names of those who have perished are painted in vibrant colors on the fence slats. It's sobering in person, not something to be fought over or dismissed. The Pacific was gorgeous, and we ate shrimp and drank cold, cold beer as the sun slid into the water.
We have eaten sweet pastries and talked late into the night while I battled the three-hour time difference that nearly took me out. Tomorrow we fly in the early morning hours to Mexico City, where George's mom awaits our arrival, having prepared for us in eager anticipation, and we will hug her and settle in for the next leg of our trip.
Melissa Herrera is a columnist, published author and drinker of too many coffees. You can find her book, "TOÑO LIVES," at www.tinyurl.com/Tonolives or buy one from her in person (because all authors have boxes of their own novel). For inquiries or to purchase, email her at junkbabe68@gmail.com.