Out of the frying pan, into the fire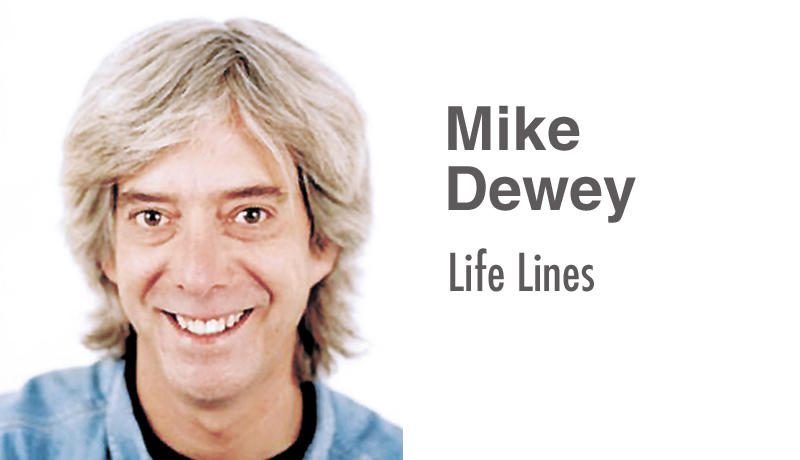 It is an irony almost too delicious for words.
Now that Americans are finally being allowed back into restaurants, no one's willing to serve them.
Across the country would-be diners are experiencing long delays, the elimination of takeout options and a soaring expectation for tips, tips and more tips.
There is angst and anger and the gnashing of teeth as a new reality settles in, casting a pall over what was expected to be a post-pandemic food fest but is now just another victim of COVID fatigue.
It's Lucy pulling the football away just as Charlie Brown tries to kick it, a cruel reminder that no matter how bad things seem, they can always get worse.
I've long been a believer there is humor to be found in almost every situation, which probably accounts for my affection for "Seinfeld," Monty Python and the writings of Carl Hiaasen. There is something so absurdly funny in the notion that after 15 months of down time, most eateries must now shut down three or four days a week simply because not enough people want to work in them.
Ask 10 economists to explain this cooking crisis, and you'll probably get 10 different rationalizations, ranging from laid-off workers finding new careers to a surge in retirements.
What they'd all agree on is extended unemployment benefits have highly disincentivized would-be workers from giving up a guarantee of 600 bucks a week for doing nothing to going back to minimum-wage jobs that offer no security, no benefits, no respect.
It is a First World problem for sure, one whose ramifications and implications would suggest the crumbling of the American pie.
I have had absolutely no experience in the food-service industry, which, when I think about it, is rather remarkable. Both my sister and brother had summer jobs in restaurants and bars while they were home from school, even as I contented myself with cutting grass for the town's college and park departments.
The closest I ever came to actually waiting on the public was pulling draughts at our church's annual softball team fundraiser, an event so fraught with borderline legal issues that we had an attorney's son on the roster, just in case we crossed some line.
I mean is it really gambling when no money ever changes hands?
Did we really need a one-day license to tap a keg?
Was there anything inherently criminal in accepting donations from grocery stores eager to help our cause?
But even then I knew enough to stay out of the kitchen, where wives and girlfriends and even sisters and mothers helped out, serving up shredded chicken sandwiches, hot dogs and snacks.
Those nights were among my favorites of the year. There was something positive in the air, something anticipatory, as a new season dawned and we set off with the blessing, not only of our church, but also our friends and neighbors too.
Of course, it didn't hurt that our crafty manager had found a few loopholes in the league's rather restrictive player-eligibility guidelines, which meant being Catholic didn't necessarily require proof of baptism, if you catch my drift.
And the definition of the word "representative" would prove so flexible that we had more than enough talent to dominate for years.
I played from 1978 until 2000, which, when I think about it, means part of four decades, which is kind of cool. The only thing I did for a longer period of time was to work in journalism.
Sometimes, those worlds collided.
I remember mornings spent laying down the baselines on the main diamond only to be playing first base on that very infield that night.
Or playing in a tournament game in the afternoon only to run home to my apartment for a shower and a quick change of clothes to cover the winner's bracket finals that evening.
Those were some fine times. Summer evenings at the park promised so much, from the fireflies in the air to the aromas wafting from the concession stand just behind the pressbox.
Folks would arrive for the ballgame early, setting up their lawn chairs behind the fence, giving them the best perch from which to watch the pitcher and the hitter. They'd congregate in bunches in the bleachers along the baselines or gather in the distant reaches of the outfield stands, far from prying eyes.
Lots of stories from out there, those being faithfully told and those being made up, and I found myself among those tale-tellers many times, just listening to the rhythm of the words as the games progressed and the stars emerged.
As I've said, I played on that field. I prepped it, and I wrote about what happened on it, sometimes all in the same day. It was a life within life itself, something so ineffably fleeting that I sometimes wonder if it happened at all.
But then I'll recall a catch or a hit or a story, and it all comes back.
Mom was never big on watching me play, fearing I'd get hurt or, worse, screw up badly. I think on some level she understood it was Dad's place to be part of that aspect of my life, something he embraced from my earliest days of Little League baseball.
He was a professorial presence in or near the dugout, serving as the team's official scorekeeper as he and the manager charted the lineups and made the necessary adjustments, since the rules were quite clear on players and their weekly minimums.
"Hey, Doc?" he'd ask. "How many at-bats has Junior had?"
"Well," Dad would say, turning back the pages, "he could use one more. Now, if you think that's the right move."
And Junior would grab a bat.
Mom worked in the Pony League concession stand, only because she had to. All the mothers were required to take a turn or two. She didn't watch the games, especially the ones I was playing in, but I'd get a glimpse of her handing over a bottle of pop or a bag of popcorn as I looked on from my position at third base, smiling.
Back then there was no shortage of folks to work in food service. Restaurants and drive-ins, diners and dives … they were always open, and no one gave a thought to anything other being the norm.
Now, though, that paradigm is shifting, and it's brought on a new reality, one that suggests a meal in a seaside café might not be as easy as shucking oysters or boiling shrimp. There's something different in the air, not just the smoky tang of burgers on the grill.
Perhaps this is just a momentary hiccup, a readjustment, but if it's not, something quite wonderful is about to be scraped into the trash.