A drummer of distinction who left his mark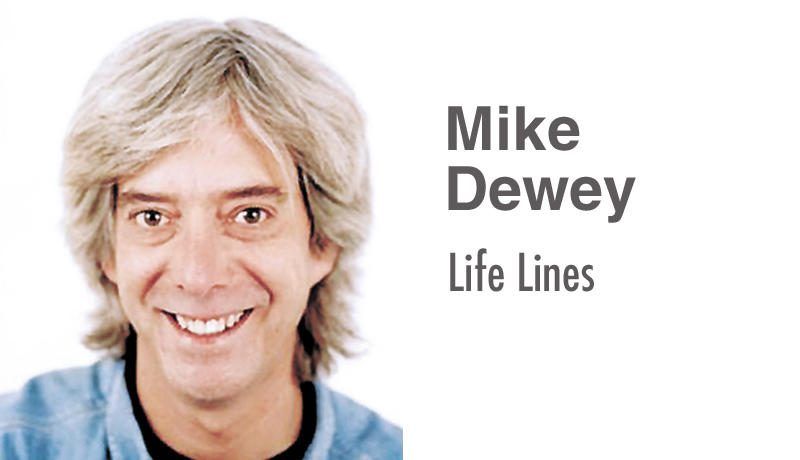 My wife knew the news was going to hit hard, so she gave it to me straight.
"Charlie Watts just died," she said. "I'm so sorry."
I grabbed the inside of the door jamb and stood in the hallway, saying nothing but feeling so much.
My first thought was, "Well, it isn't every day that when an 80-year-old guy dies, you still feel like he was taken too soon."
For the longest time, Charlie Watts has been the drummer for the Rolling Stones, their pulse, their metronome, their heartbeat. It's not an exaggeration to suggest that without him the band might never have become what they did, which is the best that ever was.
You don't need me to fill you in on all the songs his work helped define their sound — there are scores — but I would like to mention just one that has been a favorite since I first heard it.
"Gimme Shelter," the first track on their seminal "Let It Bleed" LP, features Charlie laying down a 4/4 beat with a swinging groove, something jazzy that he carried in his soul from the beginning. The words snarl and the guitars drive and the bass chugs along and the background singers wail, and in the midst of it all, there's that steady, insistent crash-crash-bang of the cymbals and snare, punctuating the apocalyptic lyrics like warning thunderclaps.
It is eloquent … it is vibrant … it is classic Charlie Watts.
Someone much smarter than I once wrote — or said, it's hard to remember so far down the line — that he was the only drummer in rock 'n' roll who never took a solo. The reason?
Because he didn't have to.
So there's certainly sadness in the stereo room as I type this essay, something ineffably melancholy in the air. It's just what happens when someone central to the music you love is suddenly gone.
I only got to see the Stones once, but that's better than never.
It was one of those World Series of Rock events that used to bookmark summers back in the '70s, a time when you could see four or five acts in a day-into-night celebration that required not only prior planning, but also plenty of stamina.
When the word came out that the Rolling Stones were hitting the road for the first time in three years, tickets disappeared quickly.
Since there were no reserved seats — remember festival seating? — I wanted to show up the night before the gates opened to ensure I was among the first of the thousands to gain entry.
I remember thinking I'd done a pretty good job preparing for the experience. I'd brought my rolled-up sleeping bag in which I'd packed water, snacks, a camera, a tape recorder and my paperback copy of Hunter Thompson's "Fear and Loathing in Las Vegas."
The guys I was with were mostly strangers, but I knew one of them from Notre Dame. He was a fellow Stones freak who lived on the South Quad, someone with whom I'd made arrangements months before the actual concert.
"You just get to my house," he said, referring to a town about 20 miles from my own, "and leave the rest to me. It'll be great."
And it was.
Until, that is, the sun came up and we pushed our way inside.
Cleveland's Municipal Stadium — aka the "Mistake on the Lake" — was a vast, cavernous, usually thinly filled mausoleum of a place that housed the Indians, one of the least successful teams in Major League Baseball. Summer 1975 found them with a new manager — Frank Robinson, the first Black man to hold that position — but stuck in their same old losing ways.
They also sometimes wore hideous all-red uniforms, which made them look like ketchup bottles wearing Chief Wahoo caps.
As I've said, it was the '70s.
Anyway, after a long night spent camping on a grassy space outside the stadium, we were finally inside, free to go wherever we pleased. I hadn't really expressed a preference since I believed — foolishly, it turned out — that we'd all want to get as close to the stage as possible.
Meaning we'd stake our claim in the center field itself.
"Gonna be 100 degrees out there, man," my friend said as he and his buddies headed for a ramp to the upper levels. "We're gonna stay in the shade."
I was stunned.
How in the world could you settle for seats hundreds of yards away when, with a little fortitude, you could get this close to the Stones?
I thought to myself, "I didn't come this far and wait this long to give up so easily," so I just smiled at my friend and said, "Guess I'll catch up with you guys later."
With that, I walked down a tunnel and onto the outfield grass.
Looking back from my vantage point all these years later, I'm certain I made the right decision, though I'll admit it would have been nice to have had some company.
Ironic, isn't it, to have felt isolated in a throng of 80,000?
Once I'd laid out my sleeping bag to establish my living space, I spent a couple of hours people-watching and marveling as the vast expanse of green filled with folks settling in for a long wait.
The Stones, I knew from reading about past tours, hardly ever came on before dark and were never on time, even when the sun had set. Thus, it was up to a lineup that included Joe Vitale's Madmen, Tower of Power and the J. Geils Band to entertain the crowd as the hours passed and the air got cooler and a breeze began to blow in from Lake Erie.
Thus, it was on June 14, 1975, I witnessed my first and only Rolling Stones concert. I still have my cassette tapes, my photographs, my newspaper clippings and my ticket stub.
It was something special, for sure, to be breathing the same air, inhabiting the same space as my favorite band, and they played well, I thought, though the acoustics were a bit torn and frayed.
Sounds bounced off one side of the stadium into the other, creating a bit of a time-lapse echo, but the closer I got to the stage, the less distracting it became. Their set list included most of their hits — "Jumping Jack Flash," "Honky Tonk Women," "Midnight Rambler" and "You Can't Always Get What You Want" — but there was only one song I really wanted to hear.
And when Charlie Watts kicked into gear on "Gimme Shelter," I pointed at him and shouted, "Thank you so much!"