A trip through my cleaned refrigerator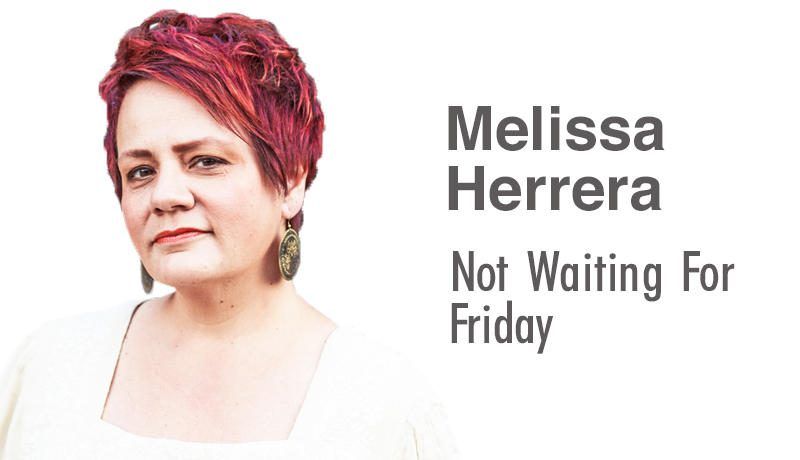 I cleaned out my refrigerator for the second time in one month. I'm not talking throwing away a carton of milk or a container of leftovers. This was serious business because everyone knows when the holidays are over there is a train wreck of foods that mysteriously appeared, half having remained.
I found one quarter of a bottle of champagne we mixed with orange juice on Christmas morning and a full bottle of club soda that was never opened. Leftover sauerkraut and pork (no one's taking a chance on luck in 2021), some mac and cheese, and a bit of Mexican rice were siphoned into a pan and given to my army of outside cats. They too need good luck for 2021.
I stuck an extra package of pie crusts leftover from Thanksgiving pie-baking into the freezer for a chocolate pie sometime the end of January when I need a pick-me-up and, while there, found a frozen whipped topping container, unused. I am set for whatever pie I'm going to fancy. I love the rich recipe the Pioneer Woman uses for a dense chocolate treat. It's my go-to. She's not everyone's cup of tea, but I make sure to catch her most weekend mornings around 10.
A fresh package of mint (seriously?) was found, still good, and I'm thinking back on whatever mysterious sauce we wanted to make (and didn't) for the egg rolls my daughter deep fried on Christmas Eve. I'm thinking it was some cilantro/mint type of affair, but we were satisfied with the spicy, sweet sauce that came out of a bottle. Less fuss, no mint and, even better, no cilantro. (That's a fight for another day.)
There were three scant bottles of juice that needed pitched: cran-peach, cran-raspberry and cran-grape. Did you know cranberry has taken over the juice world? You can no longer buy a juice without cranberry in it. I'm a big cranberry fan but don't need the juice in every bottle. Next time you're in the store, check the juice combinations and tell me I'm wrong — 75% cranberry mixes is what you'll find.
Speaking of cranberry, I made an actual appetizer with the berries twice over the holiday break. My son-in-law first started making it and told me about it: Cranberry Jalapeno Dip. Can we talk about flavor? You mix diced cranberries, jalapenos, green onion, sugar, lemon juice and salt. Let it marinate in the fridge. Drain. Whip a container of cream cheese and spread on a plate. Layer cranberry mixture over top. Dip with crackers. Pass out with happiness. This may have been the best thing I made over the holidays, and I bring it up because there was a tiny bit left on the last plate I made. I pitched it along with the other refuse from the fridge.
I like having a clean fridge and pantry, knowing exactly what I have and how much. Even though we didn't go anywhere for Christmas and New Year's Eve, I still wanted to have enough food to make it seem like we were celebrating — because we were. But now that my fridge is emptied, wiped down and settled in to a normal routine, I feel like I can breathe a sigh of relief.
I told my family last evening when we sat down for supper (a spicy ground-chicken-ramen-sriracha-affair) that I like when my kitchen is emptier, easier to move around in, not as packed with food. I know exactly what's in there, what I need at the store next and what I can use until that time. I'm good with pantry staples always on hand because I can always whip up a soup with the tomatoes and beans that are ever-present on my shelf.
Now if I could just figure out a way to get rid of or use the five bottles of salad dressing that are always half-full. Maybe it has something to do with the half container of spring lettuces, watery and gross, that I threw away from the crisper. That'll be my next mystery to solve.
Melissa Kay Herrera is a columnist and author. You can find her published novel on Amazon at www.tinyurl.com/Tonolives, as well as The Gospel Book Store in Berlin. For queries or speaking engagements, email her at junkbabe68@gmail.com.