A week before Christmas and all through the house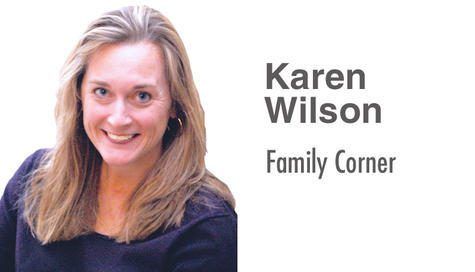 A week before Christmas and all through the house, does tranquility reign or does chaos abound?
If tranquility, how did you manage it? What things went right? What things would you like to repeat? Make notes so you can repeat what worked another year.
If chaos, what went wrong? Were they things you could control? Write down what went awry and consider how to do things differently in the future.
Consider creating a holiday notebook. Fill it with whatever makes your holiday. Perhaps include guest lists, menus, recipes, decorating ideas, number of cookies baked, whatever. It can serve as both a record and an idea book.
Does your family enjoy certain dishes for holiday meals? Why not just put them in your notebook so you don't have to look for recipes in multiple places? Would you like to try a different variation? Include it and make notes on how it turned out once you have a chance to try it.
What about treats? Do you make a particular number or type of cookie each year? Have you collected other types you would like to try? How long does it take to do all the baking? Do you have a shopping list? Where is the best place to buy special supplies? Do you need to order early?
Where did you buy your tree this year? How much did it cost? Where did you store the artificial tree and other decorations? How about some pictures so you know how you decorated this year? How far ahead did you put out decorations?
Does your family generally travel during the holidays? Do you go to see friends or family or do you prefer a getaway? Where would you like to go in the future? With whom? What things do you need to keep in mind to make holiday traveling easier? Do you ship presents or take them with you? How far ahead did you send items this year? Did they arrive on time?
Are there events you like to attend? When do they occur? Do you need to order tickets or reserve a hotel ahead of time? Do you need particular attire?
Do you or your children enjoy making gifts? When do you need to decide what to make so it's ready for Christmas? Where is the best place to get supplies?
How much money did you spend this year in total and for each person? Do you budget for Christmas? How much should you put away each month? Would you like to spend more or less next year?
Look at your notebook early each year. Write an event on your calendar for late summer or early fall so you can work things in a bit at a time if necessary. Add individual actions to your to-do list or calendar.
A little forethought can make a huge difference in the tranquility versus chaos equation. While everything is fresh in your mind, start a notebook. See if it makes next year more the way you would like it to be.