There's really only one word to describe Browns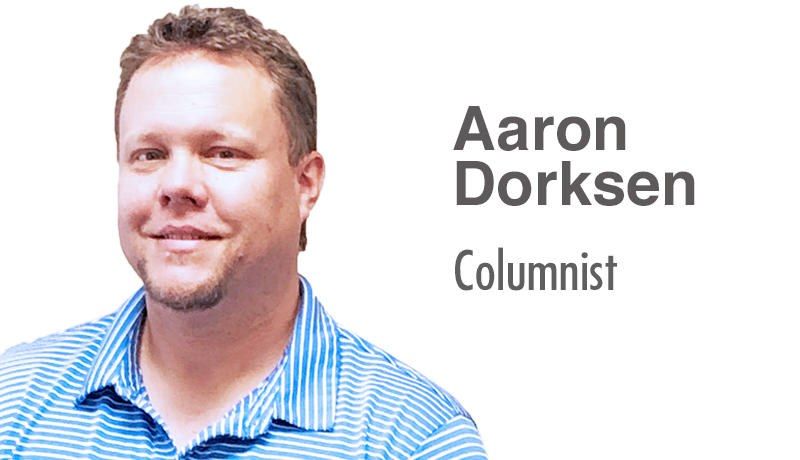 A few thoughts from the week in sports …
Incompetent.
If I had to pick one word that sums up the Cleveland Browns since their return to the NFL in 1999 that would be it.
Browns fans were smacked in the face again with that harsh reality after Cleveland took a 30-17 lead with 1:55 left to play against the Jets, only to wind up losing 31-30 in the home opener on Sept. 18.
The Browns had a 99.7 percent probability of winning the game according to Next Gen Stats after Nick Chubb sprinted into the end zone for his third touchdown of the game with just under 2 minutes left.
I put 99 percent of the blame for the loss on Browns defensive coordinator Joe Woods and his secondary, which for the second straight week had an inexcusable blown coverage late in the game.
Ninety-nine percent of football coaches from pee wee to the pros probably know that with a big lead late in the game a team's primary goal should be to avoid giving up a long, easy pass completion. Drop the defensive backs into a deep coverage, make the offense work for any yards they get and use up the clock doing it.
And those coaches need to communicate to their players how to do that.
The Browns wouldn't say specifically who missed his assignment, but according to reports safety Grant Delpit didn't realize they were supposed to be in a Cover 2 defense.
The Browns have TWENTY TWO assistant coaches (11 offense, nine defense, two special teams) under head coach Kevin Stefanski. Yet, they couldn't communicate to Delpit that he had "deep" responsibility.
Sure, there were other "what ifs," like Cade York's missed PAT and Amari Cooper's missed onsides kick recovery. Some people really wanted to use hindsight, and said Chubb should have purposely went down instead of scoring to keep the clock moving.
I'm not one of those people because I'll circle back to the clueless Joe Woods defense and the 75-yard scoring drive it allowed in 33 seconds. Joe Flacco's 66-yard TD pass to Corey Woods accounted for most of it. After Chubb scored, there was only a 0.3 percent chance they could blow it so that wasn't the issue.
Football is a game of emotion and it's a shame that Browns fans couldn't celebrate Chubb's hat trick score as the exclamation point on the win.
Just before the collapse, the TV announcers had discussed a graphic showing the Browns were about to be 2-0 for the first time since 1993 when Bill Belichick coached them past Steve Young and the 49ers.
I had just started to trust the 2022 Browns and actually thought to myself, "Wow. They're gonna be 2-0. They actually know what they're doing."
How wrong I was.
WORST BROWNS LOSSES – With it being the home opener and the 99.7 percent win probability after Chubb's TD, I certainly rank this as their worst loss since 1999.
I'd forgotten about the 2001 loss to the Bears (27-21 OT) – the last time a team blew a lead of at least 13 points that late in a game.
The only comparably brainless loss I remembered was the 40-39 season-opening loss to the Chiefs in 2001. I was on the sideline with a reporter's pass and watched as Dwayne Rudd took off his helmet and threw it before time expired, resulting in a penalty that set up a game-winning Morten Anderson field goal.
PARTING SHOTS – This column was submitted prior to the Steelers at Browns Thursday night game. Here's hoping Cleveland can shake off the loss and get back into the win column.
But even if the Browns show marked improvement, I'm not going to get my hopes up. The schedule will keep getting harder and I don't need Next Gen Stats to tell me the competence level for Stefanski & Co. is below average.
—One team we should be celebrating is the Cleveland Guardians.
I don't think anyone saw this coming, but the Guardians had the inside track to win the AL Central entering a huge series at the Chicago White Sox.
After beating the White Sox 10-7 in 11 innings Tuesday, the Guardians improved to 81-67. Their 27 wins in their last at-bat tied the franchise record.
They are really worth your time to watch if you haven't been following them closely.
With a starting trio of Shane Bieber, Triston McKenzie and Cal Quantrill, an outstanding bullpen and never-say-die every day lineup, I like the Guards' chances to make a Cinderella postseason run. If they win the World Series, this nickname change criticizing sports writer/fan will actually break down and buy a Guardians t-shirt.
—The high school football season has reached the halfway point and it's fair to call Northwestern the area's "surprise" team. I had the Huskies as a preseason top-four team in the WCAL, but their 28-20 upset of everyone's consensus favorite Norwayne has them tied for first.
Dalton (4-1, 2-0) at Northwestern (4-1, 2-0) on Sept. 30 could be a first-place battle, but I also expect Norwayne (3-2, 1-1) to bounce back.
—West Holmes (5-0, 2-0 OCC) is at Wooster (3-2, 2-1) for the Generals' homecoming game and is the last tough test for the Knights as they try for a second straight 10-0 regular season. Wooster is reeling after giving up the lead and falling to Lexington 22-21 and will have to play its best game of the season.
—Fairless (5-0, 2-0) and CVCA (4-1, 2-0) have broken out as the leaders in the PAC and will meet in a first-place showdown in Cuyahoga Falls Friday.
Aaron Dorksen can be reached by email at aaarondorksen24@gmail.com. Follow him on Twitter at @AaronDorksen.