SWCD Tree Sale a great return on investment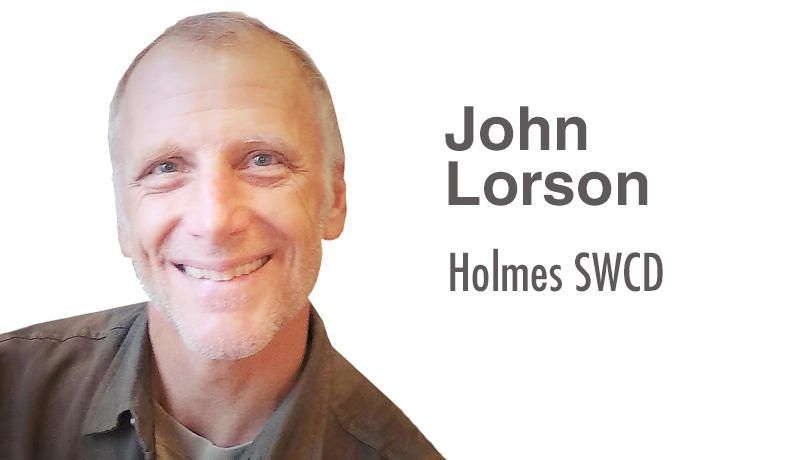 Growing blotches of brown have begun to emerge from the frozen February landscape, chipmunks are making their way up through the melt and birdsong is rising by the day. Spring, however distant, is on the way, and with it a decades-long tradition ramps up to full speed: The Holmes SWCD Tree Sale.
It's hard to think of anything that offers more long-term bang for the conservation buck than planting trees. We're taught as children that trees hold the soil in place, break up the erosive path of strong winds and create habitat for all sorts of wildlife. As adults we recognize the value of trees in even more specific ways. Shade from the white oak at the southwest corner of the house lowers your summertime cooling bills, and that thick patch of spruce and pine to the north has saved you hundreds of dollars in heating over past winters.
The sugar maples along the property line blaze with color in the fall. The row of arborvitae along the lane stops the snow from drifting higher than your car. And finally, that patch of redbud out near the mailbox always offers undeniable proof that spring has finally arrived. Trees add value, both monetary and aesthetic, and their long-term return on investment is tough to beat.
Each year in September our staff begins the process of determining what will make the list of offerings for the spring tree sale. It's a process filled with both joy and pain. We'd love to offer every native tree and shrub found in Ohio. We are limited by economics (we seek to break even on the endeavor) and logistics, as some desirable species may be in short supply or entirely unavailable. Our annual offering is a balancing act between the two.
Last year's sale presented a particular challenge in that we were already well into the sale season when the COVID-19 pandemic hit its stride. We had tons of orders and thousands of trees that we'd already committed to buy from our suppliers. Faced with the choice of canceling the sale midstream, we instead came up with a plan to limit exposure for everyone involved by delivering all our orders to their destinations.
Since each purchase was prepaid, there was no need for any face-to-face interaction at delivery. The system worked like a charm — so well in fact we've added the option of home delivery this year for our Holmes County customers. For an additional $10, we'll deliver your entire order straight to your door. (As a county agency, we are limited to deliveries only within the borders of Holmes County.)
Another "new and exciting" option this year is a response to a happier circumstance. We've found over the years that orders for oak species tend to come in large blocks as landowners look to re-establish or enhance timber stands with the high-value crop trees that work wonderfully for wildlife as they mature toward valuable, harvestable timber. In response, we are offering white oak this year, not only in the traditional bundle of five trees, but also in a large-quantity bundle of 100 trees. Buying by the hundred can save you 37% on the cost of your reforestation project.
We're taking orders until March 10 this year, with delivery or pickup during the first week of April. You can view our offerings and place your order through our website at www.HolmesSWCD.com or drop off an order at 62 W. Clinton St. in Millersburg weekdays from 8 a.m. to 4:30 p.m. Calls are welcome as well. Mail-in orders are accepted too but plan well ahead as many folks have been experiencing delays in mail delivery. If we don't receive your order by the deadline, all is lost.
Quantities are limited so be sure to order soon. Call 330-674-2811 ext. 3, email Holmes.SWCD@gmail.com or check our website.