As comedy sidekick, Kramer above the crowd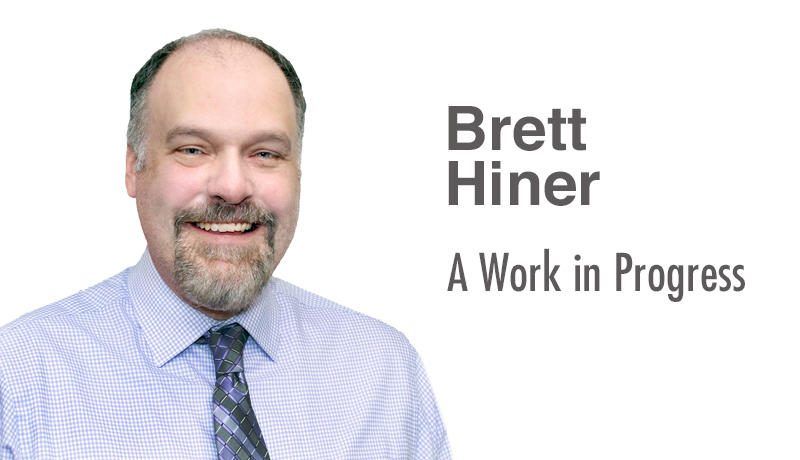 There is a joy that can be found in revisiting old friends, even when those friends appear on a screen beaming images into a living room. And while I have owned the DVDs to all nine seasons of "Seinfeld" since their release, they remain wrapped in their cellophane packaging, a victim to the chaotic lives of its owners.
So it was nice, finally, when "Seinfeld" dropped on Netflix last week and a late, duty-free evening permitted my youngest and me to stream the first three episodes of season one, commercial free. Over 30 years after its initial release, here we are, simply hitting a few buttons on a remote control and watching a show made famous for being a show about … nothing.
While most of the jokes are maybe a bit too highbrow for an 11-year-old, she giggled at the antics of Kramer, or "Kessler" as he was originally known in the pilot episode. The fact that he came into Jerry's apartment with two slices of bread in the pockets of his robe, asking for meat, gave her a case of the giggles. I told her this is merely the beginning of the journey Jerry and Kramer make together, who, to the viewers' good fortune, share adjacent apartments, and noted she would be pretty hard pressed to find a better sitcom sidekick than Michael Richards' Kramer.
That statement, of course, is rooted in my heart, thinking back to the efforts made in college to clear the Thursday evening schedule so I would not miss an episode. Or wearing down a VHS tape as I watched six missed episodes, rewound and recorded over them with six new ones. Our college dorm room doors were left open on Thursday evenings, laughter echoing down the cement hallways.
So is Kramer the best television sidekick, ever? I do not know. I think my father would make a pretty strong case for Gary Burghoff's Radar on "M*A*S*H" or Nicholas Colasanto's Coach on "Cheers." Both characters filled his soul with laughter for the 30 minutes those shows aired each week.
I would definitely say that never has a character been so seamlessly replaced than when Woody Harrelson stepped into his bartending role, playing Woody Boyd on "Cheers" after the untimely death of Colasanto. Woody embodied Coach's stupidity without parodying the character — a credit to the show's writers.
I was not around for the early days of television, but I know there is a generation of viewers who would argue every sitcom sidekick conversation begins and ends with Don Knotts' Barney Fife from "The Andy Griffith Show." If he was as entertaining on that show as he was playing Ralph Furley on "Three's Company," a show for which I was around, I would understand their justification.
Teens today seem to eat, drink and breathe "The Office," reciting lines and moments as easily as saying the Pledge of Allegiance in elementary school. Many would tell you Rainn Wilson's Dwight Schrute is the best sidekick because of how off the wall and mischievous he is.
Thinking about these characters, some of whom I am more familiar with than others, the one commonality amongst all of them is they played the respective doofus on their show, and everyone knows the doofus is the real reason viewers tune in to watch.
Maybe the question is who played the doofus better, bringing an original character to the small screen? For me, that is Kramer. I cannot think of a sidekick who contributed more to the overall enjoyment of an ensemble cast or made better entrances bursting through Jerry's door, making us smile well before ever uttering a word. His highlight reel alone would fill a season's worth of comedy.
Using butter to shave because "the natural emollients keep the skin silky smooth," then falling asleep on the building's roof to discover the sun had cooked him ("stick a fork in me, Jerry. I'm done"); modeling underwear for Calvin Klein; taking the discarded set from the "Merv Griffin Show" and rebuilding it in his apartment to interview visitors; and his description of fighting off a mugger while driving a bus to rush a severed pinky toe to the hospital are but a few examples of the performance/storytelling genius that Richards brings to life on the show. And what is perhaps the trickiest part, always as a complement to the other characters and the story, never as shtick.
A framed portrait of Kramer has hung in my classroom every year I have taught. Over the years students' familiarity with the image has waned, many asking if it is a favorite relative of mine (I could only be so lucky). But now that it is streaming on Netflix, I am hopeful the questions will circle back to a favorite episode ("Kenny Rogers Roasters") or moment (Kramer asking if the golf ball George is holding, having been pulled from a whale's blowhole, is a Titleist).
Netflix finally streaming the show might help bring "Seinfeld" back to the forefront of our pop culture consciousness, and the fact that a new generation of "streamers" will get to hang out inside Apartments 5A, 5B and the "Restaurant" for a bit, well, giddy up.
Brett Hiner is in his 25th year of teaching English/language arts at Wooster High School, where he also serves as the yearbook advisor and Drama Club advisor/director. If he's not at work or doing something work related, he is typically annoying his children and/or wife. If he is not annoying his children and/or wife, he is probably whistling a show tune, curled up with a good book or watching the Tribe. These are three of the many reasons his children and wife find him annoying. He can be emailed at workinprogressWWN@gmail.com.