MLB single-season records appear safe in 2020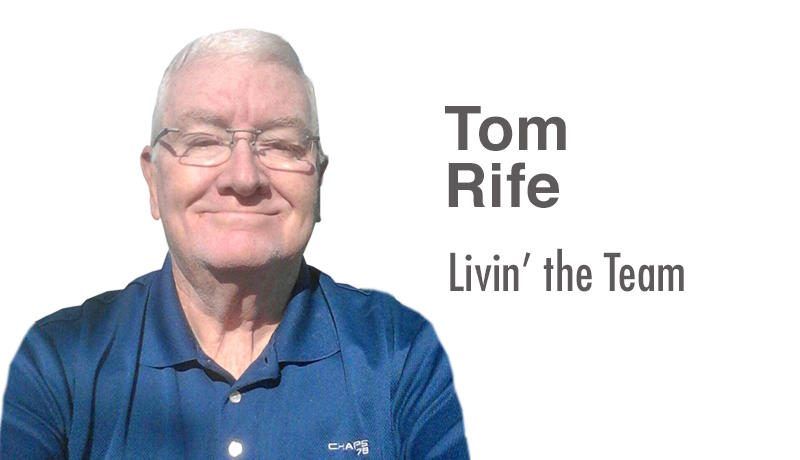 Inquiring minds want to know — especially those all lathered up about the purported reappearance of Major League Baseball. The 60-game regular season scheduled to begin July 23 is the source of a swarm of questions, and the game's purists are about to choke on their sunflower seeds.
It's the game's most precious, most guarded single-season milestones and records that seem to have them helplessly curled up in a ball on their sofas.
"So Rifester, do you think anyone will hit .400 in 2020?"
Frankly, who really knows? But it might make for one of those juicy bets out there in Lost Wages.
It's a sure bet that most of the numbers accumulated during the coronavirus-delayed season eventually will wind up in the books accompanied by the almighty asterisk. This is so fans not even born yet will someday be reminded that 2020 was about as weird as it got.
This is so aliens from the planet Manfred and the others who will inhabit Progressive Field in the year 2120 won't confuse real baseball with the product put on the diamond in times of yore.
As for the aforementioned .400 batting average, that actually is one of the single-season benchmarks that could be reached. Some guy could get red-hot early on and carry the momentum through the dog days of September.
But nobody — not even Aaron "All Rise" Judge or Ben "Zorilla" Zobrist — is gonna smash 74 home runs.
No pitcher will win 60 games like Charles Gardner "Old Hoss" Radbourn did for Providence in 1884.
No scallywag will steal 138 bases like Hugh Nicol of the Cincinnati Red Stockings did in 1887.
No batter will hit safely in 56 consecutive games like Joe DiMaggio did for the Yankees in 1941, nor will one pile up 716 at-bats like shortstop Jimmy Rollins did for the Phillies in 2007.
No hurler will strike out 383 batters the way Nolan Ryan did for the Angels in 1973, nor will there be a fireballer like Dave Stewart of the Athletics, who was guilty of a single-season-worst 16 balks in 1988. That's almost as bad as Red Ames, who in 1905 uncorked a record 30 wild pitches for the New York Baseball Giants. (Trevor Bauer was not alive then.)
Yet inquiring minds want to know. Will there be a new Hugh Duffy, the slugger who hit .440 for the Boston Beaneaters in 1894?
Few single-season team milestones seem to be in jeopardy, especially that of the Yankees of 1931, who plated 1,067 runs.
Of course, it was only a season ago that the Twins belted 307 roundtrippers. That was exactly one tater better than the Yankees, 19 dingers more than the Astros and 28 bombs better than the Dodgers. It's safe to say 2019 was definitely the year for going yard.
Incidentally, extra-inning games are going to be spectacles this season. The COVID-19 rules dictate that when a game is tied after the regulation nine innings, teams will start the next frame by putting a runner on second base.
This method of breaking ties has been around for years — mainly in softball games and tournaments. It's not-so-affectionately been referred to as the "Texas Tie-breaker," and it hasn't been a guarantee games won't drag on for more than one extra inning.
The conventional strategy in a Texas Tie-breaker has been to play for one run by bunting the baserunner over to third and then scoring on a hit, error or even a passed ball. All too often, however, one run hasn't been enough to actually win the game. Home teams have been known to extend games by scoring one in the bottom of the inning. The nightmare scenario is when the visiting team scores one run in the top of the inning, only to have the home squad put up a deuce in the bottom of that same inning.
(I can tell you from personal experience that the Texas Tie-breaker is a coach's death wish, especially for that skipper who routinely adopts the "play for one" mindset.)
As for extra innings, did you know that in 1959 the Pirates won 19 of their 21 "overtime" affairs, the most in Major League Baseball single-season history. It's highly unlikely that in a 60-game season any team could possibly play 21 extra-inning games, much less win 20 Texas Tie-breakers. So that record is safe.
One more point about choking on sunflower seeds: It could happen a lot this season because the COVID-19 rules actually ban the act of spitting in the MLB ranks.
This promises to be a big-league challenge for Mr. Francona of the Indians. He says he gave up chewing tobacco during the offseason. But what about the seeds?
No spitballs? No spitters? Play ball?