Fall marsh memories and wildlife conservation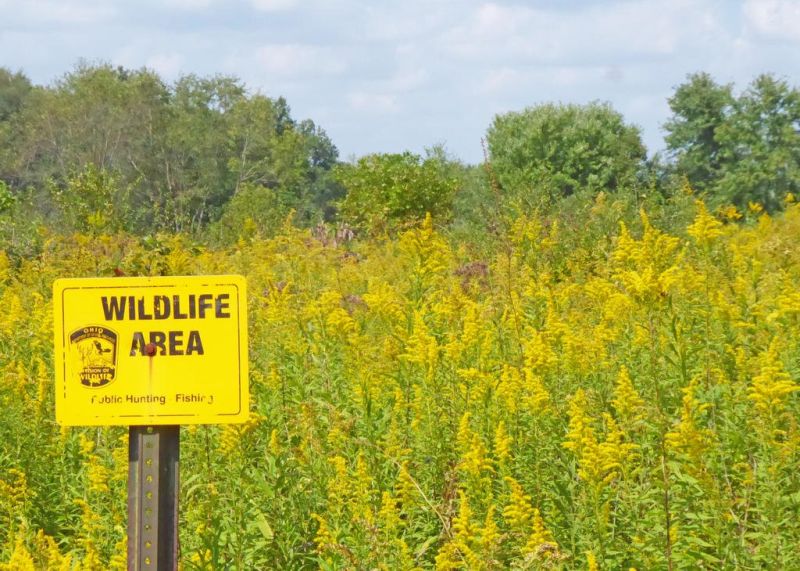 On the evening of this writing, change is in the air. The past few weeks have been filled with what the past half-century has taught me is classic September weather — bright blue skies, dry hot days and cool nights filled with a million stars.
The constellation Orion has begun his midnight hunt across the high southern sky. Saturn and Jupiter lead the way, dashing out from the east like a pair of anxious coon dogs set loose from the dropped tailgate of the horizon ahead of a lantern of moon. The hunt always ends the same. The dogs disappear over the western dark, and the hunter dissolves into the growing light of dawn. It's impossible not to think of my own faithful hunting companion at this time of year. His name was Blaze.
Thirty years ago this weekend, my wife and I stopped at a waterfowl hunter's convention up by Lake Erie. The side trip was a reward for having satisfactorily performed my husbandly duties by participating in my mother-in-law's 50th birthday celebration. That's how I know exactly three decades have passed. We are presently gearing up to celebrate another of Jackie's birthdays, one so significant I'm not even allowed to print the number. (Feel free, however, to do the math yourself.)
I had hopes of picking up a goose call and some tips on using it. The Canada goose population was said to be on the grow, and there was always the odd chance a flock might wing its way over my canoe as I hunkered amongst the cattails of Killbuck Marsh.
I hadn't planned at all on coming home with a puppy, but in an undeniable moment of serendipity, a teenage girl happened by with a red-brown puppy on a piece of twine.
"What have you got there?" I asked.
"Ugh, I have this stupid puppy that my dad told me to bring here and sell," she said.
"A Chesapeake Bay Retriever?" I said. "What's the story?"
"Last pup out of 13, and he's 13 weeks old," she said. "All he does is whine and poop. I want to just get rid of him and go home."
I offered $80 in cash and walked away with the dog of a lifetime. On the two-hour drive home, he slept like an angel for an hour and 59 minutes. The other minute was spent throwing up in Kristin's lap — an inauspicious beginning to be sure.
So began the halcyon days of my duck-hunting career, a period that spanned the next 14 seasons with Blaze at my side, on my lap or sleeping at the foot of our bed. I could write volumes about his exploits in the swamp as a never-miss retriever with the nose of a bloodhound and a skull of burled oak. Stubborn as a concrete mule, he would never, ever give up on a downed bird and often boated more than I'd even shot on the day by marking the birds of every hunter in the marsh and then cleaning up after lesser Labradors and Golden Retrievers.
When I had to put Blaze down at the age of 15, I put my gun down as well. Kristin and I had grown our "people family" by three, and they were now at an age where long days spent in the duck boat were a luxury of time I could no longer afford. I've got memories though, and stories to go with them. Each year when the corn warms to gold, the ratchet of crickets begins to slow in the wood and the walnuts thump the tin roof of our shed like so many distant 12-gauge rounds, I find myself, if only in my mind, right back out there in the swamp in a pair of leaky waders with a smelly dog at my side.
Whether a gesture of hope that I will actually get out to the marsh with a gun in hand or simply a straight-up donation to the mission of wildlife conservation, I always make sure to purchase my hunting license, an Ohio Wetland Habitat Stamp and a Federal Duck Stamp each fall. The revenues from hunting and fishing license sales preserve, create and enhance habitat for all wildlife from butterflies to sandhill cranes and everything in between. Please consider doing the same; it'll make a difference for wildlife.
Remember, if you have comments on this column or questions about the natural world, write The Rail Trail Naturalist, P.O. Box 170, Fredericksburg, OH 44627, or email jlorson@alonovus.com. You also can follow along on Instagram @railtrailnaturalist.