The meat goes in the pot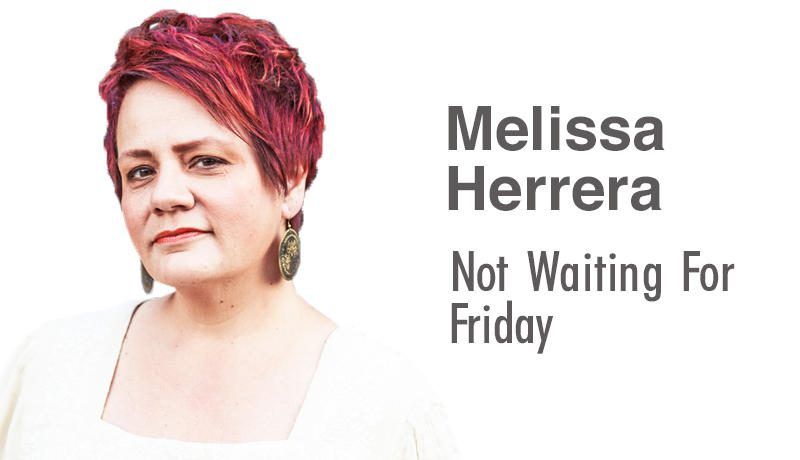 I arrived home from four weeks abroad with lists and lists of exquisite things to prepare in the kitchen. I was going to be on top of my cooking game with the various salsas, soups and sauces I had jotted down: mole amarillo (yellow sauce), mojo de ajo (garlic gravy), caldo de Tlalpeño (soup from a suburb of Mexico City).
My interest was even piqued by a curious sauce served over rice and shrimp that had a distinct Middle Eastern flair — I swear I tasted cinnamon.
My notes became a jumble of ingredients I needed to hunt down and procure: chayote, annato seeds, hoja de aguacate (avocado leaves). The list was a vast trove of precious-to-me items.
As I pored over the recipes (rather, scribbles of tastes and places), I could remember each seat I had sat in.
"Oh yeah, this is where we drank a spicy mezcalito and ate that fish," I'd mumble to myself, picturing the scene. I could feel the coarse sand that gathered between my toes where I ate a very thin crepe covered in chocolate sauce with strawberries, the waves beating against the shore at Zipolite.
The trail home and the tastes that linger from the road tend to fade a bit once the embrace of home and hearth rise up to meet you. This is not unexpected. The familiar outlines of my kitchen, the deep well of my pantry and her spices, well, they tumble you back into the everyday. Unless it's your job to do so, different ways of cooking and eating don't come to your table without immense effort.
Since coming home, the only new thing I have made was caldo de Tlalpeño, the easiest thing on my list. It was sandwiched in between the requisite mashed potatoes and other sundry items I make upon coming back from travel. The sultry lure of a bite of mashed potatoes dripping with brown butter, the ease of preparation and the economy of movement it takes for me to make them, it's unstoppable. It's comfortable.
I was thinking about the basket upon basket of uber thin, uber crispy tostadas we were served in the south of Mexico. We've only ever been served these on the coast. They are much thinner than a chip, deep fried and salty, and are incredibly addictive. Usually, four salsas and dips are set on the table here: two creamy ones and a salsa rojo (red) and verde. We put away an infinite number of these tostada-laden treasure chests at nearly every meal. They are so thin and delicious you can almost inhale them. You look up, and they're gone. Maybe I need to perfect these discs of goodness, get them to my Ohio table with an array of dips and call it a win.
After all, it did take me 30 years to perfect making chiles rellenos.
The snow outside my window makes me lazy. It makes me think of stews and slow-roasted meats that take hours to bubble and cook. Potatoes, carrots, onion, add a few spices. Cooking from around the world is a lot the same, just with different flavors.
We all throw meat in a pot, brown it, season it, add an onion or garlic bud, and simmer. It's what goes around it that imparts the flavor, enhances it, makes it different to each locale. I am partial to a beef stew that has a bit of barley thrown into it. Mom used to make it that way. My husband's mom makes a stew with fatter chunks of meat surrounded by potatoes, green beans and a spicy red chile sauce — different palate, same technique.
I am happy, at my own pace, to learn each new technique. Every kitchen needs a punch of flavor added now and then.
Melissa Herrera is a columnist, published author and drinker of too many coffees. You can find her book, "TOÑO LIVES," at www.tinyurl.com/Tonolives or buy one from her in person (because all authors have boxes of their own novel). For inquiries or to purchase, email her at junkbabe68@gmail.com.