When love arrives, you don't let go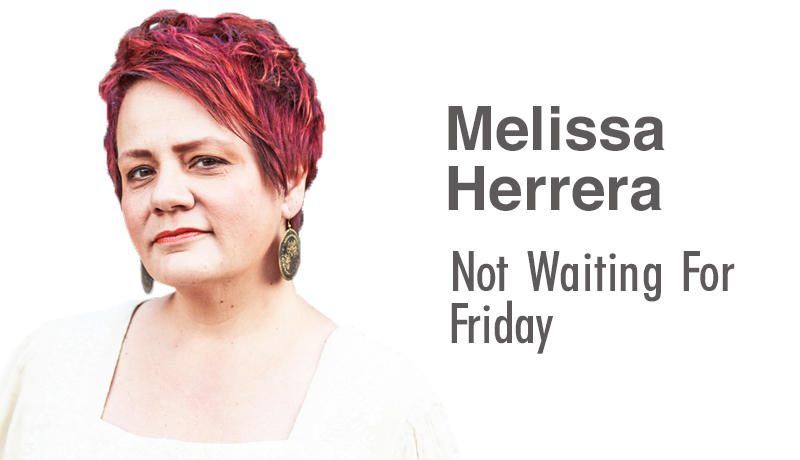 I was sitting down to watch "Call the Midwife" in between Concacaf Gold Cup matches — or in my house, Copa de Oro — when an innocuous question popped up in a text sent by my daughter, "Mom, which telenovela did you get my name from?"
Parents are always quick to talk about the whys and whats of baby naming, gorging on memories like a scorching hot batch of chocolate chip cookies — just ask me about our daughter Selena. I shifted the screen to Google, thinking about the name of the Mexican soap opera whose title I could no longer pull up by memory. I knew the name of the actress who played the main character, so I typed in the year 1989, and there it was — "Cuando llega el amor." I clicked on the link to the intro song, and in a flat span of 30 seconds from that text to answer, I was back in a small adobe room in South Central Mexico.
The notes of the song filled my living room, that sugary '80s pop that crowded the airwaves in those days, and it pierced my heart like a tiny dagger, dredging up memories I had long forgotten. It didn't matter what we were doing. At 3 p.m. central time we stopped everything to watch this telenovela, wrapped up in the storyline so tightly we couldn't wait for the next day to come.
I can still see the tiny black and white TV sitting on top of the chifforobe, the crooked wire sticking out of the back where the antenna used to be, the channel turned to El Canal de las Estrellas. George's mom would bring several kitchen chairs into the room, and with his sister Lourdes and little brothers Armando, Rutilio and Esequiel and any neighbor who happened to be walking by, we let ourselves be swept away by the dramatic tales of Isabel and Luis.
I was still learning Spanish, the lilting pronunciations training themselves to wrap around my tongue, and every second of TV I watched helped me learn it a bit more — that and many hours of back and forth with his siblings, because kids don't judge how you say "r" and "rr" in Spanish. They just repeat it for you to say again. They don't look at you funny and tell you they don't understand what you're saying. I can't say anyone in Mexico ever told me that, but I do remember smiles and the nodding of heads, an affirmation I was giving it my best shot.
There were several telenovelas I loved. "Simplamente Maria" was another one, and I remember those actors vividly as we came upon them one time lunching in Mexico City. We were there on one of our many trips to secure this paper or that so we could return to the U.S. George walked right up to them, never embarrassed or shy, and I held back, so certain they'd be annoyed by our intrusion. He chatted with them and got an autograph, and we left them to their cocktails. We never met Lucero, the actress who played Isabel in "Cuando llega el amor," but I did take the name of her protagonist and grace my first-born daughter with it. The Spanish pronunciation of it a peaceful balm when spoken: e-sa-belle.
I fought with George for the name. He knew too many people named Isabel, and I knew none. I reminded him no one was using the name Isabel at home, and he relented, knowing my second and third choices were Angelia — thanks for the song Richard Marx — and Inez. We named her Esabelle Eden, my attempt at having people pronounce it the way they did in Mexico. And while most failed spectacularly at the pronunciation, our little family did not. Because of a Mexican soap opera, the name E-sa-belle filtered throughout my home, the beauty of the name more than just the letters contained therein.
And on occasion it prompts me to recall our passionate young love and the trials and travails of our time spent in Mexico. I need to remember it. Like the song named for the soap opera, and how it reached forward through time and squeezed my heart, reminding me of the anxious agony of uncertain futures, knowing it would all work out in the end.
Melissa Herrera is a columnist, published author and drinker of too many coffees. You can find her book, "TOÑO LIVES," at www.tinyurl.com/Tonolives or buy one from her in person (because all authors have boxes of their own novel). For inquiries or to purchase, email her at junkbabe68@gmail.com.