Dawg-paddling in Browns kool-aid not much fun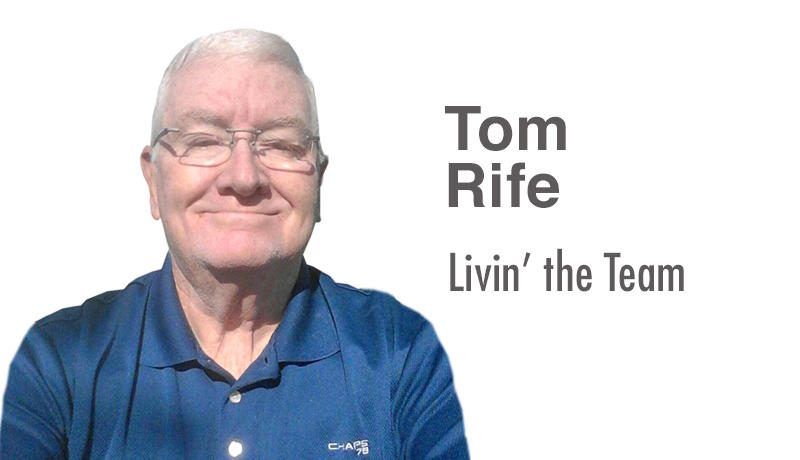 Win or lose, the conversation is always the same following week one of a National Football League season.
"It's only one game. There's a lot of football to be played."
If a fan was granted a beer every time he or she heard that sobering phrase uttered in the days immediately following the opening games, there would, indeed, be a bottomless keg at the end of each and every tailgater's rainbow.
You hear it from the coaches and players of teams fortunate enough to be on the winning end of week one. And you hear it — usually more emphatically — from ragtag outfits like the Cleveland Browns. Keep in mind such losers do actually constitute 50% of those whose dreams were all identical throughout the drills and skull sessions leading up to showtime.
As of this past weekend (which includes last Monday night), there are millions of lathered up, braggadocios fans already convinced this is "The Year," the season an appearance in Super Bowl LV (that's 55 for those who don't speak Roman numerals) is the lock of locks.
First and foremost, let's just hope "the invisible opponent" named COVID-19 lets the 2020 season go that far.
Contrary to popular belief, the greatest day on the sports calendar each year is not NCAA Final Four Saturday. Far more captivating is the Monday after NFL week one when radio talk shows and every form of sports social media are rife with condescending know-it-alls who in all likelihood never took a snap of organized football, never sacked anyone outside of a Madden computer-generated image.
So understanding that by the time this episode of "Livin' the Team" hits the streets, the afore-mentioned Browns already will have played the Joe Burrow-led Cincinnati Bearkittens in week two's Thursday-nighter.
We did learn a few things about the Browns in week one, though. We learned they were not ready to seriously threaten a very thrilling Baltimore Ravens team that could very well challenge for a trip to Tampa come February.
We learned Baker Mayfield is no Lamar Jackson (or Mitchell Trubisky or Cam Newton or Russell Wilson or Aaron Rodgers or Ben Roethlisberger or Bernie Kosar or Y.A. Tittle). Even to the casual observer, good ol' No. 6 still looked a little gun-shy, a little too willing to escape the pocket and a little too eager to admit "a punch in the mouth" was just what the Browns needed.
We learned OBJ still has some work to do to earn licks from Dawg Pounders. We learned Cleveland special teams and gadget plays are something akin to anchors on a Lake Erie freighter.
We learned even with two very capable ball carriers in the backfield, a punishing ground attack is useless when you're down by double digits and the clock is ticking faster than Kevin Stefanski's internal ticker.
We learned given the Indians' current dismal decline, the Browns still have some catching up to do when it comes to losing streaks. We learned even Jim Donovan, a.k.a. "The Voice of the Browns," can sound a bit exasperated when it comes to under-whelming performances.
But remember all of you folks out there who love dawg-paddling in Browns Kool-Aid:
"It's only one game. There's a lot of football to be played."
Maybe we all should learn to dial back the doomsday malarkey for a little while.
I hear that's what Buccaneers fans are doing.