H.S. Football 2022: Let the games begin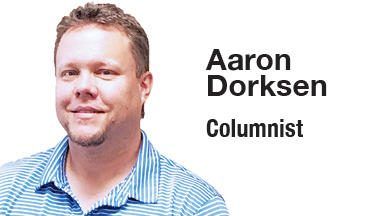 Ready or not, high school football is back.
In one of the earliest kickoff dates ever for the OHSAA, the Friday Night Lights will officially turn on for opening night on Aug. 19.
I visited several team training camps and exchanged phone calls and messages with coaches and friends to give readers the lowdown on the upcoming season. I always love the optimism everyone has in early August.
Of course, not all teams can win a league title to make a playoff run. Some won't even finish with a .500 record.
However, I encourage all players to give it their all, win or lose, and be the best teammates they can. You only get one shot to go through your high school career, but the memories and friendships will last a lifetime.
To help area fans get ready for the season, here are some story lines to follow and tidbits to preview the 2022 season. Like a fast-paced two-minute offense, here we go:
What's new?
New head coaches leading area teams are Zach Golec at Waynedale, Joe Cardinal at Northwestern and Tyler Dennis at Rittman.
New Philadelphia will officially join the OCC. The Quakers were members of the old Cardinal Conference from 1962-87. Since then New Philadelphia has played in the Federal League and most recently East Central Ohio League from 1998-2021.
Canton South will join the PAC. The Wildcats went 7-4 last year and return All-Ohio QB Jack "Poochie" Snyder.
Andrew Saris is the new Lexington coach, taking over a Minutemen program that went 4-7 last year. He's also the dean of students at the school.
Saris is a 2005 Smithville grad and earned first-team All-Ohio honors as a defensive back on the Smithies' 2004 Final Four team. As a sophomore, he played on the 2002 state runner-up team.
Prior to being hired at Lexington, Saris had been an assistant football coach and head girls track coach at Mansfield Madison.
His dad, Chuck Saris, was a longtime Smithville teacher and coach.
2021 rewind

Sixteen teams in each region qualified for the playoffs in 2021, doubling the amount from previous seasons. That's about 60% of the schools with football, and the OHSAA is sticking with that format again in 2022.
Here's how the final overall records shook out last year (* denotes league champion):
—OCC: West Holmes* 14-1, Mansfield Senior 9-3, Wooster 7-6, Lexington 4-7, Ashland 3-7, Mount Vernon 2-8 and Mansfield Madison 0-8.
—WCAL: Dalton* 11-3, Norwayne 8-4, Hillsdale 7-5, Waynedale 6-6, Chippewa 4-6, Northwestern 3-7, Smithville 2-8 and Rittman 2-7.
—PAC: Fairless* 9-2, Triway* 7-2, Manchester 7-5, Northwest 6-5, CVCA 5-6, Orrville 2-8 and Tuslaw 1-9.
West Holmes had the best record in school history and advanced to the Div. III Final Four. Dalton won three playoff games before falling in a Div. VII regional final. Wooster won a pair of playoff games — matching the school record for a season.
Who's where?
Wooster is in Div. II, Region 7 while West Holmes is in Div. IV, Region 14.
Norwayne, Orrville, Smithville, Triway and Waynedale are in Div. V, Region 17. Nearby Coshocton, Garaway, Fairless and Manchester also are in this region.
Chippewa, Dalton, Rittman and Tuslaw are in Div. VI, Region 21.
Northwestern is in Div. VI, Region 22, and Hillsdale is in Div. VII, Region 25.
Playoff gauntlet
To win a state championship, a team will have to go 6-0 in the playoffs due to the expanded format. The postseason will begin Oct. 28 and culminate with the state finals Dec. 1-3 in Canton.
Who's gonna be good?
Once the calendar flips to August, football fans start quizzing each other and asking "which teams will be good?"
West Holmes returns the area's best player and lots of other standouts and is the OCC champ until someone else proves different. Mansfield Senior, New Philadelphia and Wooster should be right in the mix.
Look for Dalton and Norwayne to once again battle for the WCAL title. The Bulldogs' 30-28 win at Norwayne in week 10 gave them the 2021 title, but based on the Bobcats' bevy of returning talent, they're my favorite in 2021. Hillsdale and Waynedale are the best of the rest.
Top players
My preseason top area players are as follows:
—West Holmes: Sam Williams Dixon (junior RB-DB), Elisha Baldridge (senior LB), Mason Wolfe (junior QB) and Kyle Maltarich (sophomore WR-DB).
—Wooster: Michael Howman-Williams (senior RB-LB), Tyler Boreman (senior DT) and Seth Chamberlin (senior RB-LB).
—Norwayne: Jake Gill (senior RB/WR), Eli Stanley (senior QB-S) and Dillon Morlock (junior RB/LB).
—Dalton: Quentin Lehman (senior OL-DL) and Ethan Stutz (senior QB).
—Rittman: Tyler Thompson (senior OL-DL).
—Triway: Zack Miller (senior QB).
—Northwestern: Ethan Siders (senior QB).
Biggest games
Orrville at Wooster (area's oldest rivalry, dates back to 1903) and West Holmes at Triway are great week one matchups.
New Philadelphia at Wooster (week three) will tell a lot about both teams while West Holmes at Wooster (week six) could once again go a long way toward determining the league champ.
Mansfield Senior at West Holmes (week four) matches up the OCC's top title contenders.
Norwayne at Hillsdale (week four) and Norwayne at Dalton (week nine) are two must-see WCAL matchups.
Triway at Canton South (week six), Triway at Fairless (week nine) and Orrville at Triway (week 10) will be key PAC games.
Teams at a glance
Look for capsule looks for each of the schools in the Bargain Hunter/Wooster Weekly News print editions, as well as online.
Best T-shirt
West Holmes players have red T-shirts with big blue letters TBHOFS on the back, which stand for Tom Benson Hall of Fame Stadium.
"Our kids know what our big goal is, and we've preached it to them all along," coach Zach Gardner said of getting the chance to play for a Div. IV state title in Canton. "If you're a gamer, I don't know why that wouldn't be your goal.
"They know it's there, and they know what we need to do to get there, which is to focus on the little things every day in practice. You have to win the little goals to get to the big goals, and I think our kids understand that."
Best comparison
Triway coach Eric Brenner compares his 5-foot-7, 175-pound senior QB Zack Miller to a high school version of former Heisman Trophy winner and pro Doug Flutie. (Look up Flutie on YouTube; you won't be disappointed.)
"I'm going to savor one more season with Zack Miller at the helm," Brenner said. "He doesn't have the eye-popping numbers that Parker Carmichael had, but in my opinion there hasn't been a player come through Triway that is as close to Parker as a leader and competitor as Zach, and I have extremely high aspirations for his senior year."
Parting shot
Football is an extremely tough sport to play, physically and mentally. But it can teach many lessons kids won't get elsewhere these days.
"Kids need football more than ever," a longtime assistant coach told me, who asked not to be named.
I concur. Football is the ultimate team game and can teach great lessons. I wish all schools a fun and healthy season.
Aaron Dorksen can be emailed at aarondorksen24@gmail.com. Follow him on Twitter at @AaronDorksen.