Locals remember the Scot Clarke tragedy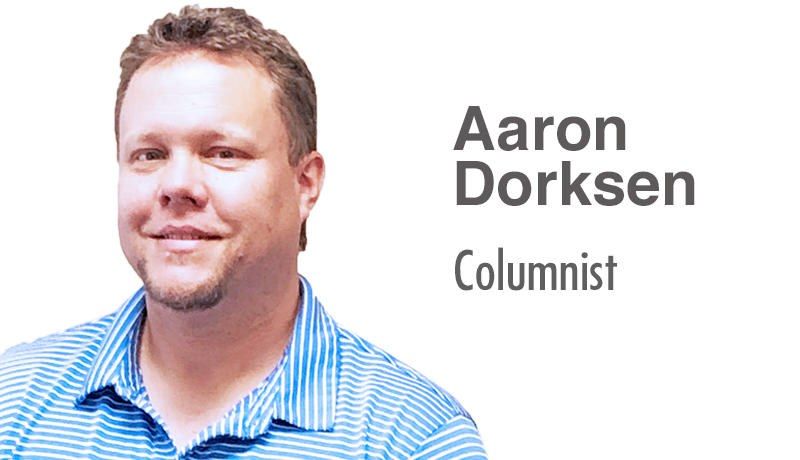 A few thoughts from the week in sports …
Buffalo Bills' safety Damar Hamlin's terrifying collapse after making a tackle against the Cincinnati Bengals on Jan. 2 reminded Creston resident John Bowers of a local tragedy that occurred April 5, 1986.
Wooster resident Brian Zerrer and some friends he regularly text messages with thought the same thing.
Fortunately for Hamlin, he's making a remarkable recovery after going into cardiac arrest and receiving life-saving CPR.
Doctors at the University of Cincinnati said last week that they were considering whether Hamlin may have experienced commotio cordis, a rare condition in which blunt force to the chest can send additional waves of electricity through the heart muscle and cause it to stop beating.
In a Monday update, the UC medical team said Hamlin will need to undergo tests and evaluations to determine exactly what caused the incident.
Scot Clarke, a 1985 Wooster High graduate, wasn't as lucky as Hamlin.
Clarke tragically passed away nearly 36 years ago after a baseball hit him in the chest prior to his Tiffin University team's game at Mount Vernon Nazarene College. Clarke was a freshman starting shortstop.
"I worked with Scot at Kmart," Bowers messaged me. "He was a really good kid. Scott was hit in the chest with a baseball while he was near second base after a throw from the catcher and passed away right there on the field."
Zerrer still remembered where he was when he heard about Clarke's death.
"I was in North Carolina on spring break, and it was a complete shock. It was devastating," Zerrer said. "S.C. was a great friend to me and a lot of guys. Seeing what happened to Damar Hamlin, it was eerily similar."
I remembered being told about this tragedy many years ago, although the details were sketchy in my mind. I looked up The Wooster Daily Record newspaper account on the microfilm at the Wayne County Public Library and found an excellent story written by Brian Questel.
The accounts remembered by Bowers and Zerrer were pretty accurate to what was reported.
During pregame warm-ups, Clarke had fielded a grounder and thrown to first base, according to The DR story. The catcher soon after fired a baseball to second base, but Clarke didn't see it. The ball struck Clarke in the chest. He took three steps and then collapsed.
"I ran out to second base, and as I held him in my arms, I knew it was over," Tiffin baseball coach Jim Englehart told Questel. "He had no knowledge of what was going on. The emergency room doctor and the squad performed heroically, but from the time he was struck, it was the end."
Clarke had helped Wooster High School's baseball team coached by Van Peterman go 26-3 as a senior and earn the No. 1 ranking in Class AAA before losing in the sectional tournament. Clarke won three of the four Generals' baseball team awards after the season.
By all accounts, Clarke was an even better person.
"He was a super kid, the nicest player on the team," Englehart told The DR.
Edie and Gary Clarke, who are now divorced, are his parents, and his brother Brad lives in Massillon. His dad, Rick Henney, died in 1970.
What was the point of Bowers messaging me about Scot Clarke all these years later?
"It's a good reminder to live life to its fullest because tomorrow is not guaranteed," Bowers said.
I certainly agree with that.
It's also a lesson that no matter how long or short our time on this Earth, if we live the right way, people will remember our contributions.
The hardest but also most rewarding part of writing this column was calling Edie Clarke to tell her Scot's friends were reminded of him and I wanted to help honor his memory.
After fighting back the shock and emotions of my call, Edie said, "Thank you. That's so nice that his friends didn't forget him. It seems like it didn't happen too long ago. Scot was someone who just really cared about others and wanted to help any way he could."
Although everyone assumed at the time that the baseball caused Scot's heart to stop beating, Edie said an autopsy revealed he had been living with a heart defect all his life. She believes he started to have a heart attack before being hit but said Hamlin's incident sounds very similar.
"The (Tiffin) catcher was having a really hard time and actually being harassed by some people for throwing the ball that killed Scot," Edie said. "I told him at the calling hours, 'It's not your fault at all. God told me it was just his time to take Scot.'"
Parting shots
Congratulations to Waynedale wrestling coach Louie Stanley, whose team's 72-6 win over Wooster moved him into second place for all-time dual meet wins in Ohio with 526. Stanley has been the Bears head coach since 1993.
Stanley passed Bloomdale Elmwood's David Lee, who was a Waynedale assistant early in his career, on the all-time list. Lee coached Elmwood from 1987-2017.
Maple Heights' Jamie Milkovich is the all-time state leader with a 563-128-1 record from 1982-2022.
—It was another year of frustration for the Cleveland Browns, who finished with a 7-10 record.
The Browns have just one winning season in the 11 years Jimmy and Dee Haslam have owned the team, compiling a miserable 59-118-1 record.
The Haslams probably aren't going to sell the team but need to take a good, hard look at every aspect of the organization.
There were a lot more problems than just quarterback Deshaun Watson needing to shake off the rust after missing two seasons. Firing defensive coordinator Joe Woods won't suddenly fix the defense.
The Browns' entire culture is a mess, and it's been exhausting to watch this sorry excuse for a franchise.
Aaron Dorksen can be emailed at aarondorksen24@gmail.com.