'Papa' Moore comes out of retirement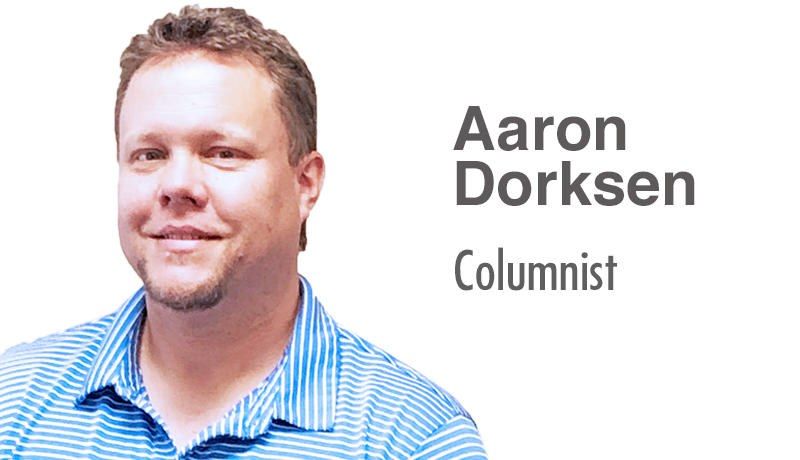 A few thoughts from the week in sports …
Ohio Basketball Hall of Fame coach Steve Moore has come out of retirement this fall.
Moore, who ranks 12th in all-time men's basketball wins for any division and second in Div. III, is an assistant coach for the Kangaroos first- and second-grade team in Wooster's Grace Church Upward League.
The 70-year-old Moore received an offer he simply couldn't turn down.
"My grandson called me and said, 'Papa, will you be our assistant coach for our team?'" Moore recalled. "It was a great feeling. I said, 'Sure, Beau, that would be great.'"
When informed of papa's commitment, grandma Jane Moore, aka Yaya, laid down the law.
"My wife said right away, 'Well, you're not going to miss any practices,'" Steve said. "And, even if there's a Scots practice or game, you're going to come to the Kangaroos."
Nate Gaubatz, Moore's son-in-law and former standout player, is the team's head coach. Beth Gaubatz makes it a family affair by also volunteering as an assistant coach alongside her husband and dad.
"After I found out I was going to be a head coach, Beau asked me, 'Can I call Papa and ask if he'll coach with you?'" said Nate Gaubatz, who's the academic supervisor at the Wayne County Schools Career Center. "Of course, coach couldn't say no to that. Beau wanted me to coach and is excited to play for both of us."
Moore and Gaubatz, who are both in the Wayne County Sports Hall of Fame, probably make up the best youth basketball sports coaching duo in area history.
With all the negativity in the news these days, it put a smile on my face that lasted all day to watch the Kangaroos take on the Rhinos, coached by Triway alum Adam Bogner, last Saturday.
During coach Moore's pregame talk, most of the boys paid attention. However, two boys were fixated on a door handle in one of the Grace classrooms – one twisting it and another watching it instead of the coaches.
It was a reminder of the patience needed to coach at the grade school level.
Moore stressed things like defensive positioning, stepping to meet the pass and getting rebounds.
"Stay between your man and the ball and cutting (to the basket)," said Beau, when asked what are the biggest things Moore has taught the Kangaroos.
"Fundamentals!" added teammate Teddy Poulson.
They don't keep score in the first- and second-grade league, and coaches can go out onto the floor during the games to provide instruction.
"Upward is an excellent platform to teach basketball," Gaubatz said. "It's been a lot of fun."
The Kangaroos won't realize until years later how fortunate they were to wind up playing for Moore and Gaubatz.
When he retired in 2020, Moore had a record of 867-253 (780-188 at Wooster). The Scots were the winningest Div. III team of the century and Moore led them to a national runner-up finish in 2011 and the Final Four in 2007 and 2003.
Gaubatz still ranks in the top 10 in Wooster history for career assists (312) and steals (141). He averaged 7.7 points over his four-year career, totaling 876 and Wooster had a 96-16 record. At Northwestern High School, Gaubatz scored 1,599 career points and was a first-team All-Ohioan.
Moore said his favorite part about being an Upward coach is "the enthusiasm."
"They just love to play, and they're having fun," he said. "Whether it's a good or bad play, they just keep on going."
Tim Boucher is in his sixth year as Upward director and the program is in its 21st year at Grace. There are about 270 participants combined between players and cheerleaders in kindergarten through fourth grade, making up 29 teams.
"This is the first taste that they get for basketball," Boucher said. "For us, it's a double purpose. We want to give them a fun environment where they can learn the game. Also, we want them to hear about Jesus and the hope they can have in Him and learn some good virtues for their life as well."
Boucher has obviously seen lots of Upward coaches come and go over the years, but he'll always remember the Moore-Gaubatz duo.
"It's just really neat to see," Boucher said. "Coach Gaubatz does a good job running things and obviously knows a lot about basketball. Coach Moore is still doing what he does: caring for kids, teaching them the game of basketball and he's always had a big heart."
MORE ON MOORE – Coach Moore hasn't slowed down much in retirement.
Scots head coach Doug Cline invited Moore to help out at all of the team's practices, and he obliged.
"It makes me feel really good," said Moore, of helping his former longtime top assistant and standout player. "We have such a good relationship, and he wants me there, and I want to be there.
"I want to help him any way I can, and it's working out very well. During the games, I'm not on the bench. It's mainly just in practice when I'm coaching."
Moore has also made regular drives to help coach at his alma mater, Monroeville High School, and watches the Eagles play on Hudl. And, he made a recent trip to South Carolina to watch former player Lamont Paris coach the Gamecocks.
PARTING SHOTS – Ashland University football coach Lee Owens announced his retirement this week after 19 years leading the Eagles.
Congrats to Owens on an outstanding tenure, which included a 137-61 record over 18 seasons, six NCAA Div. II playoff appearances and four conference titles.
A number of Wayne-Holmes area players have helped the Eagles over the years. Orrville's Tom Brenner and Chase Hoobler, Norwayne's Adam Wallace, Wooster's Nick Bellanco, West Holmes' Luke Ogi, Triway's A.J. Rhodes, Hillsdale's Eric Pickering and Smithville's Zach Douglass are some of the players who made solid contributions to the Eagles.
—Cleveland Cavaliers standouts Donovan Mitchell, Darius Garland and Isaac Okoro attended a recent Cleveland Heights at Garfield Heights game. It was a great gesture by the three Cavs and will always be remembered by the players and fans who were there that night.
—Ryan Day and Deshaun Watson are two guys who are really under the proverbial microscope. We will really find out what kind of coach Day is in the College Football Playoffs as he tries to rebound from a horrendous loss against Michigan to face No. 1 Georgia on Dec. 31. Watson didn't look good in his first action for the Browns versus the Texans, and the competition will get a lot tougher against the Bengals.
To contact Aaron Dorksen email aarondorksen24@gmail.com. Follow him on Twitter at @AaronDorksen.