Holmes County to host state Soil & Water leaders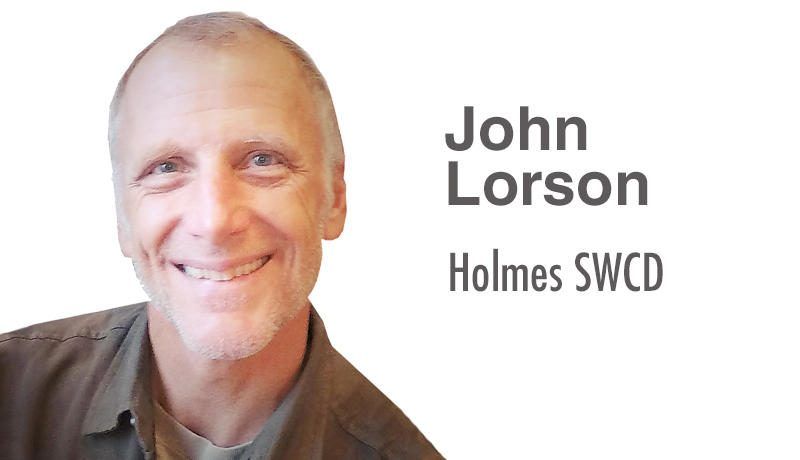 A little known fact about the world of Soil & Water Conservation Districts is they represent a shining example of the concept of "home rule" or the idea that the policies and practices of a public agency in any given geographic area are best informed by leaders who live, work and play in that area. A group of five locally elected leaders make up a board of supervisors in each of Ohio's 88 counties, and those individuals oversee the mission, goals and objectives of their own Conservation District.
The position of SWCD supervisor is somewhat unique in that although it is an elected position, supervisors receive no compensation for their service. Most simply put, these are individuals from all walks of life who share the simple common goals of keeping the soil on the land and keeping the waters clean. For these men and women, conservation runs much deeper than turning the spigot off while they brush their teeth. For them, conservation is a passion and a way of life. Supervisors tend to look at things through a slightly different lens and temper their decision making with a mindfulness that always considers what is good for the land.
One of the few rewards beyond the personal satisfaction of good stewardship and selfless service is the opportunity to gather with others of a like mind at an annual event meant to broaden the horizons of those involved in conservation across the state. Each summer the event aptly named Summer Supervisor's School is hosted in one of the five conservation regions throughout the state.
Last year was to have been "our year" in Holmes County, and plans were well underway to host the event — which can draw up to 500 people — here in the heart of Amish Country in Berlin. We all know what happened to darn near every gathering of any kind last year, thanks to the COVID-19 pandemic. Accordingly, the event was postponed indefinitely.
Fortunately, we here at Holmes SWCD have been given another shot at our chance to host Summer Supervisor's School, and we're ready to greet several hundred of "our brothers and sisters in conservation" at the Encore Hotel on July 25, 26 and 27.
While the hotel will serve as home base for the convocation, daylight will see participants spread out like spokes on a wheel, traveling by bus on any of a number of preplanned tours. Showcasing many of the "off the beaten path" attractions that make our area unique, special emphasis will be placed on conservation efforts, practices and success stories along the way.
Our colleagues can expect to see everything from the inner workings of a thriving local winery to an Amish mill that produces a high-efficiency, renewable fuel from the byproducts of its operation. A little bit of everything else will find its way into the program as well.
Morning and evening meetings will allow supervisors to share and discuss programs from their own home areas. What works in one county may well provide a template, or at the very least the seed of inspiration, for a program in another county. The beauty of home rule is our own locally elected board of supervisors gets to determine what direction natural resources conservation takes in our area.
The staff at Holmes SWCD always welcomes questions and concerns about conservation and the stewardship of natural resources. Give us a call at 330-674-2811.