If those walls could talk, even I'd listen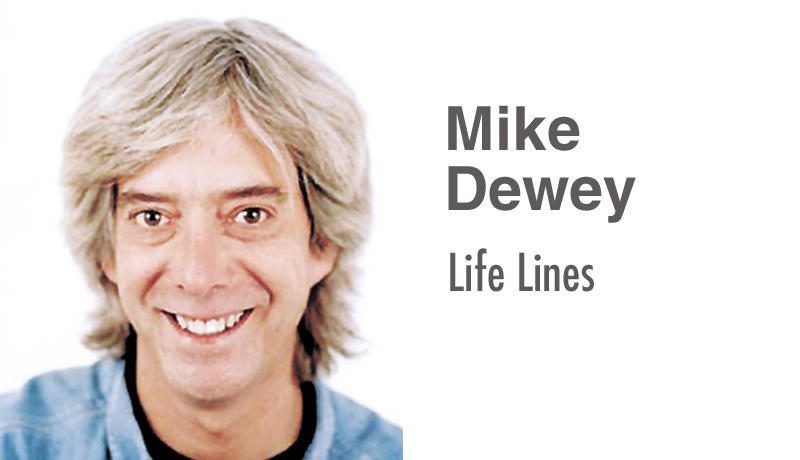 I lost an old friend last week.
Oh, we hadn't been close for many years, but every time I went home, I made sure to at least walk around the block, remembering, though I hardly ever went inside.
Some places, I understood, were better left to yesterday, and now with the news I've recently received, that's where the building that housed the Ashland Times-Gazette will stay, though I will miss it.
When I got out of college, I never imagined a brick edifice that had been standing since 1834 would come to mean so much to me; then again, I'd never thought I'd ever become a journalist.
Life's funny that way.
Just when you figure — to quote Otis Redding — ain't nothin' gonna come my way, there is a moment … and everything changes.
In the summer 1977, I was 22 years old, a newly minted graduate of the University of Notre Dame. I had earned a Bachelor of Arts degree in English, which meant I had two legitimate career paths: teaching or going to graduate school.
Neither one involved playing fast-pitch softball, for goodness' sake, but that, strangely enough, was what propelled me into newspapers.
I could tell you the long version of that story, but any editor worth his red pencil would scrawl something in the margin to the effect of, "GET TO THE POINT!" and send me back to rewrite my work.
OK, so my best friend, who was interning at our hometown paper, said a couple of the sports guys were forming a one-time team.
"They asked if I knew any ballplayers and I thought of you."
"I've never played any fast pitch," I said. "Neither of us has."
He gave me one of his best self-confident smiles, the kind he saved for special occasions, meant to either get us out of trouble or into it.
"They don't have to know that," he said, "now do they?"
That was the first lesson in my job search: volunteer nothing.
But this was no ordinary interview. What I was being asked to do had nothing to do with my writing ability or my references or my GPA or anything remotely connected with working at the paper.
All anybody seemed to care about was could I play first base — catch everything and anything thrown or hit my way — and could I get a single when needed, run the bases and not screw up too badly.
I guess I must have passed the audition.
That patched-together group — composed of high school coaches, friends of friends, former fast-pitch players a bit past their prime and assorted guys pulled into that unlikely orbit — won three or four games before being eliminated, making us feel like a team.
All this didn't happen in a vacuum.
In summer '77 my sister was getting ready for her senior year at Miami of Ohio, my brother was about to embark on his junior year at Villanova and, oh yeah, my college girlfriend was living in our family's home, making for a rather interesting mix.
That's another long story, but I can see my editor's red slashes:
"GET ON WITH IT! NO ONE CARES ABOUT HER!"
As it turned out, neither should I, but as I've said, I was 22.
Ten years later, however, when it came time for me to leave the Times-Gazette building, the one that had incubated, tolerated, educated, comforted and challenged me, I had just met the woman who would one day become my wife.
I was no longer unsure of my ability to make it as a journalist; instead, I was ready for something new.
But how to encapsulate a decade's worth of experience in a place that had taught me so much?
Let's turn to classic cinema, as we so often do, and listen to Lulu:
"How do you thank someone
who has taken you from crayons to perfume?
It isn't easy but I'll try."
Gender issues aside, "To Sir, With Love" captures just the sentiment I want to convey; that is, every now and again, if you're lottery-lucky, something (or someone) comes into your life just in time to save you from yourself and your own worst instincts.
Had I not hooked on as a part-time sportswriter for the T-G that autumn, at precisely the moment when my one-time-for-all-time faithless ND love was tossing me into the gutter like yesterday's papers, I might have done something really, really stupid.
Instead, by that Christmas I was promoted to a full-time position, and by the next football season, I was sports editor. Ridiculous things like that only happen when there's a guiding hand at work.
"WRAP IT UP," I can see that editor's insistent howl. "NOW!"
That old brick building at 40 E. Second St. — isn't it amazing that, after all these years, I don't have to Google the address? — was the place where I grew up. True, I wasn't exactly a paradigm of virtue when it came to things like playing by the rules, but you have to remember, I was never cut out to be a follower.
Let me cite, for example, Dec. 8, 1980. When I heard the news John Lennon had been killed, I sat up all night in my apartment, typing and typing at my card table of a desk, letting my tears flow as I wrote and wrote and wrote. That Tuesday morning, my column was given a prominent location in the paper and would, the next summer, be judged as one of the best in the state of Ohio.
This was not something a sports editor was supposed to do.
But that's exactly what the Times-Gazette encouraged; to wit, if you saw something that needed doing and you were able, you did it.
I remember the blizzard of 1978. Look it up. Something like 30 inches of snow paralyzed my little town. Drifts as high as car antennas, all the schools — even the college — shut down, streets and roads and even the interstate impassable. Nothing — well, except for a bar or two (ah, those liquid lunches) — was even able to open.
But the T-G — that grand, old bastion of giving a damn when it would have been so easy not to — never turned off its lights and, like a beacon in a storm-tossed sea, drew us to it to get it done.
Typesetters became ad reps, pressmen built pages, reporters doubled as copy editors and the sports editor, well, he helped design the front page. Anyone who made it in did what he could.
And why, you might ask. Well that's easy. Because there were others counting on us, those lucky enough to be in that building.