Lost spring season not just about competition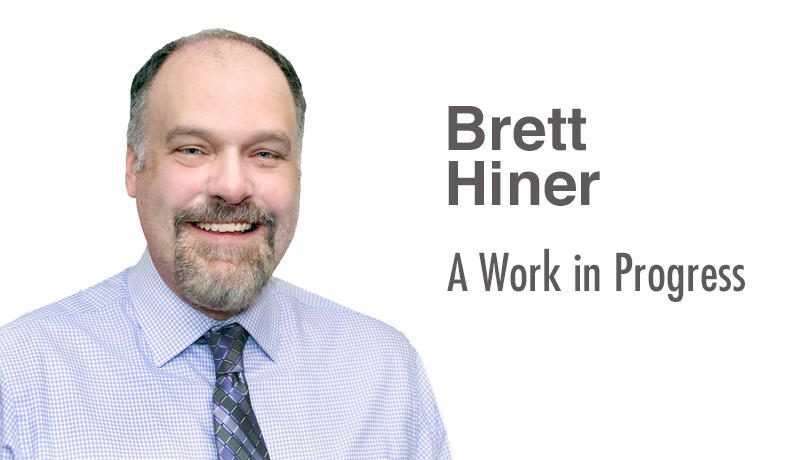 Editor's note: As graduation approaches, this is the second in a four-part series featuring students and staff of Wooster High School.
Hidden amongst the painful stories of every "single up the middle" not hit, lacrosse goal not scored or hurdle not jumped are the absent memories of what could have been for senior athletes. For some, this goes well beyond the notion of playing in their final spring season and becomes a deeply personal loss, especially when family is involved.
While senior Avery Becker was looking forward to playing a final season of softball at the corner of Oak Hill and Oldman, her senior season had just as much to do with being given an opportunity to play with her sister, freshman Paige Becker, as it did playing with lifelong friends.
"My sister and I have always gone to each other's games but never gotten to play together, so I was excited to be playing alongside my No. 1 fan," Becker said.
While Avery is headed off to play softball at West Liberty University, any chance she gets, she plans to still come home and watch her sister play on the field on which she has spent the last three years playing.
"It'll be sad because it will remind me of 'what could have been,' but ultimately I know I'll be really proud of her and happy to see her succeed," Becker said.
But Becker is not ruling out the slim possibility of playing together in college. "We may not get to play together because she'd just be a freshman, but it would be cool to still have her on the team because it would bring our journey full circle," Becker said.
However, not all sports earn one a varsity letter or a picture and trophy on display in the halls of WHS. A member of the speech and debate team and Drama Club, senior Jacob Butdorf's real passion comes in the form of trap shooting, a sport in which he has been participating since he was 11.
It is a sport that has taken him from Colorado to Florida and even to a World Championship match in Italy. Butdorf is a member of "Buckeye Chippewa," a trap shooting team that has won five state and three national titles.
The worry now is that the summer competitions and opportunities are beginning to dwindle.
"I am signed up for events all summer, but most of them have been put on hold. A few have been canceled, but none of the big ones so far," Butdorf said.
The silver lining for Butdorf, however, is that he is going to a university that has a trap team. "So this would not be the end for me," he said.
Perhaps forgotten amidst the lost opportunities for seniors are the coaches and families who invest all the time and energy into making seasons matter, well beyond an overall record or playoff push, and the athletes who will miss them.
"Not seeing our seniors blossom to lead the team to our Elite 8 goals is a loss," lacrosse coach Holly Pope said. "I only graduated four seniors from last year's Sweet 16 team and was returning 16 letter winners. We worked hard on chemistry in the off season, and I felt we were ready to make a real impact, a real run."
It is a team the 10-year veteran coach believes might have been her best yet.
"Aside from the skill levels, this was a team with a common goal, with natural leaders who celebrated everyone accordingly," Pope said.
For the foreseeable future, those celebrations will have to be put on hold, but not the impact these mentors leave on their athletes.
"What I love most about Holly is that she would always ask me before every game what kind of mood I was in; she wanted to make me mad before games would begin so that I would play feistier," senior midfielder Emma LoGiudice said. "For the most part, it worked," she said with a laugh.
And Butdorf, as he heads to Florida for college, knows the experience carries more meaning than a single season or shooting tournament.
"(Trap shooting) is a family experience. We go to every shoot together and spend the week outdoors as a family. They are there to make me laugh," Butdorf said.
In their book, "Glory Days in Tribe Town," authors Terry Pluto and Tom Hamilton write, "(Sport) is like an impressionistic painting. It's what happens when fans sit around and start talking about the Tribe from the 1990s. They talk about special moments. They talk about favorite players. They talk about how it felt to be a Tribe fan."
One can easily extrapolate these thoughts and apply them to sports in general. For players, coaches, families and fans alike, maybe the most special moments do not involve the games or seasons themselves, but the impact their coach had off the field, or the familial memories of laughter at tournaments, or rooting for siblings, old and young alike … memories and moments COVID-19 can never shutdown.
Part III (next week): Staff.