Love grows best in little houses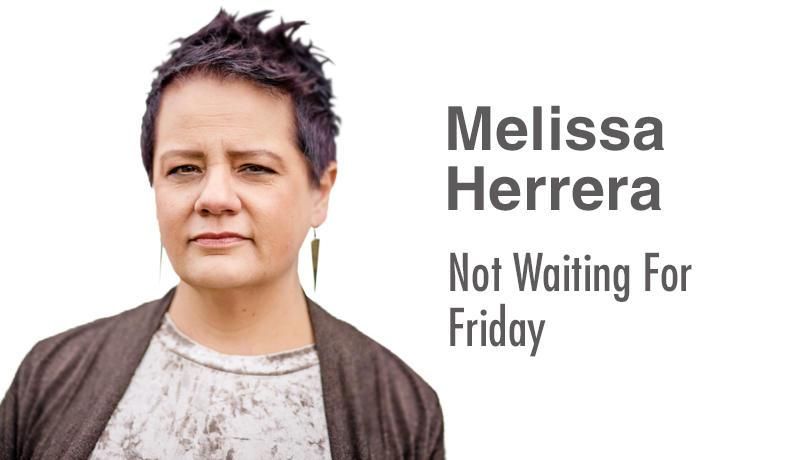 The key to a healthy relationship is a double sink. You can fight me if you want.
Growing up in the third-oldest house in Berlin meant one thing: not enough closet space and teeny, tiny sinks. My sisters and I shared a small bathroom our parents had redone when they bought the house in 1966. There was a small counter with a small sink, and we fought over cramped mirror time and everything else teenage girls fight about. When mom and dad redid the kitchen and added on, along with a laundry room and bathroom, I always wondered why they didn't add two sinks.
When we got married, we lived in two rental houses over six years. Whatever the bathrooms held in those houses, we ended up living with. Pink tile? Small sink and vanity? We wouldn't be here long, we reasoned.
In our sixth year of marriage, we bought the house we live in now. It was small, dingy, and needed love and elbow grease to make it livable. It had one tiny bathroom with a small sink and a stand-up shower. And as we slowly brought it to life that summer 24 years ago, we installed a bathtub with a shower but realized there was no room for anything more than a small sink.
We first had a pedestal sink, the kind you think looks cool in the store and when installed gives you exactly zero room for storage, even for a toothbrush. I can't remember exactly when George brought home a bathroom vanity from a job site and created a top that allowed a bigger sink to nestle in to. He was so proud of that sink, and I was excited to have a bigger area to move around in.
But having five people in one small bathroom was becoming hazardous living, and as the kids grew bigger and louder with more toiletry paraphernalia, something needed to give.
Somewhere in the mid-aughts we decided we could swing adding on a small addition to the house. It would be two bathrooms and a laundry room combined. As the foundation was laid and the concrete poured, I envisioned the two-sink bathroom that was going to be the crowning glory of this endeavor.
George and I sweated our way through drywall installation, doing it all ourselves and only trying to kill each other one time. I dislike construction work, but to make it affordable, we had to do it ourselves. We hired out the plumbing, bought two low-flow toilets, and I looked high and low until I came across two sinks that were gleaming in their boxes at the Habitat Restore. Brand name and unused, I knew they were waiting for me to pluck them from oblivion. For $25 apiece they came home with me that very day.
Our budget remained tight, and we needed to come up with a solution for the vanity. I am not a typical person, and I like taking things that are meant for one thing and using them for another. I had several wooden department store tables that my mom had purchased in one of the old stores in downtown Millersburg. One of them is our famous kitchen table, but I also had two others — a long skinny one I used for my craft table and another big one similar to the kitchen table. I eyed it carefully and knew what I wanted to use it for.
George carefully cut out circles, and we gently placed my prized sinks inside, hooking up new faucets and voila — a beautifully repurposed vanity with double sinks.
The other night we went through each step of our nightly ritual. The water splashed cheerfully in our found sinks, and we laughed at each other in the mirror as our teeth became foamy with toothpaste. We have a lot of deep convos while brushing our teeth. The vanity isn't perfect, and the sinks wiggle a little bit when I clean around the edges, but I can see my mate clearly in the mirror as we stand side by side in the rhythms that bond us daily.
I recommend brushing your teeth together, if there's room, every single night. And if there isn't room and your house seems really small, I'll leave you with a verse from the song George used to sing to me when our kids were very young and our house seemed so small:
"But you know love grows best in little houses, with fewer walls to separate. Where you eat and sleep so close together, you can't help but communicate. Oh, and if we had more room between us, think of all we'd miss. Love grows best in houses just like this." —Doug Stone.