More propaganda comes from House Bill 6 proponents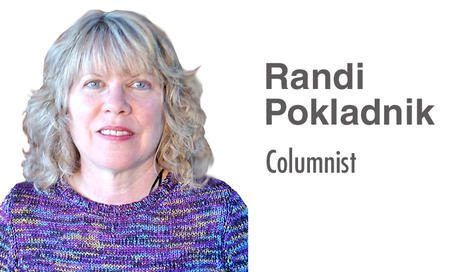 Last month our energy bill was 26 cents, primarily due to our solar rooftop system and lots of sunny days. Ohioans' electric bills have several fees and extraneous items that make it almost impossible to have a zero bill even if you use no energy. In addition Ohio residents' electric bills will soon have new charges as a result of the passage of House Bill 6.
Ohio's citizens will pay $150 million a year until 2027 to bail out two aging nuclear power plants: the Davis-Besse and Perry. All households will pay a monthly surcharge of around a dollar while industrial plants will pay $2,400 a month.
In January First Energy customers also will be charged an additional $1.50 a month and commercial users $1,500 a month to subsidize two coal-fired power plants owned by Ohio Valley Electric Corporation, one located in Ohio and one in Indiana.
This past April, I, along with many other Ohio citizens, submitted testimony in opposition to HB6. The 35-page bill, dubbed "Ohio Clean Air Program," was recently passed and signed into law by Gov. DeWine and will go into effect Oct. 22 of this year.
"Saving jobs" was the biggest reason why many of Ohio's politicians defended the bill, but State Rep. Ryan Smith, a Gallia County Republican, pointed out that lawmakers never intervened to save jobs at General Motor's Lordstown assembly plant. Why are they now intervening to save nuclear jobs?
Ironically Gov. DeWine touted the jobs benefits of HB6 and added in a May 29 Cleveland.Com article, "Ohio needs to maintain carbon-free nuclear energy generation as part of our energy portfolio." However, his words do not match his actions as he supports the fossil-fuel industry and the petrochemical development and plastics-making cracker plants of the Ohio River Valley, projects which will greatly contribute to Ohio's carbon footprint.
Many citizens around the state are not happy about the passage of the bill. Especially troubling is the fact that 10 Democratic representatives crossed the aisle to support the bill, which guts Ohio's green energy mandates.
The bill does away with provisions from a previous 2008 bill that required Ohio utilities to obtain 12.5 percent of their power from renewable resources such as wind and solar by 2027. It will now be dropped to 8.5 percent. The previous 2008 bill also supported energy-efficiency programs that primarily benefited the poor and elderly in the state. These standards too will disappear.
The myth that HB6 will save consumers money is one that is easily debunked. A study by The American Council for an Energy-Efficient Economy found the 2008 mandates for Ohio energy efficiency could save customers almost $5.6 billion over 10 years. In addition, by reducing the amount of energy needed to heat and cool buildings, we cut toxic air emissions, which have significant negative health impacts on Ohio residents.
Another myth easily debunked is that jobs will be lost without enacting HB6. More jobs would be created by increasing renewable-energy requirements than would be lost from closing the two nuclear power plants. The energy-efficiency sector of Ohio is already a major job creator, employing approximately 80,000 Ohioans, according to ACEEE.
Sadly, according to a 2017 U.S. Energy Information Association report, Ohio ranks 49th out of 50 in the nation for solar and wind production. Ohio's renewable-energy standards pale in comparison to some states that are already pledged to 100 percent renewables by 2045 (Washington, California, New Mexico, Maine, DC).
A recent article by Inside Climate News states that seeing the anti-renewable sentiment in Ohio, renewable jobs and projects will go to neighboring states such as Michigan. Even South Carolina and Georgia are "more forward thinking when it comes to renewable energy."
Part two in the continuing trail of lies of HB6 is now underway. According to the Energy and Policy Institute, a $1 million public relations campaign has been started to "scare voters away from signing petitions to place a referendum on HB6 on the 2020 ballot." This would allow voters a choice to reject HB6. Ohioans are being bombarded with misleading advertisements aired on radio and television stations and fliers placed in their mailboxes.
Like thousands of other Ohioans, I received my flier the other day. The flier's text was printed against the background of a Chinese flag. The large-print text on one side claimed that by signing a petition, "Ohio citizens would be giving control of Ohio to China" and also be "giving the Chinese government their personal information" if they signed the petition. This is quite impossible as the petitions are being sent to the Ohio Attorney General's office and the Secretary of State's office.
The flier also stated China was "coming for Ohio energy jobs." There is no proof or evidence of that claim, and in fact China has now become the world leader in solar-energy panel production. Those jobs could have been in Ohio if politicians had not turned their backs on Ohio's solar industry.
On the back side of the flier, the same misinformation that was used to support HB6 is being repeated: claims like carbon-free energy and the very false claim that HB6 would help implement solar and wind power. The ads and fliers even list a "hotline" number so local citizens can call and report anyone gathering signatures for the referendum.
Residential customers, low-income consumers, manufacturers, AARP and free-market advocates are a few of the groups seeking to overturn HB6, not the Chinese government.
If you are disturbed that an industry is trying to intimidate you from participating in your state government, call their hotline number 888-308-2606 and tell them or you can file a formal complaint with the Ohio Elections Commission at www.elc.ohio.gov/complaint.stm.