Requirements for new farm, farm sales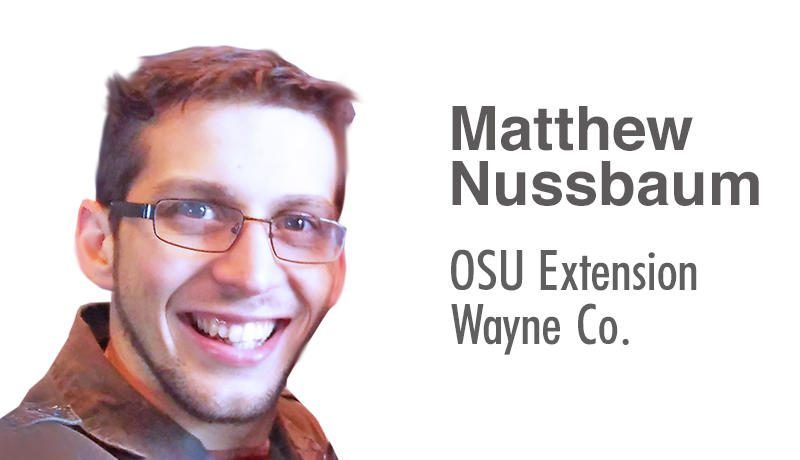 Recently, we have received several calls about starting a small farm and the process of getting registered, how to gain special tax status, and so forth. An important distinction to make early on is if you are operating as a business or if you are simply enjoying a farm hobby.
When do you need to register as a business, acquire a license, permit, et cetera?
Selling eggs: If you are selling eggs from your private property to the end consumer and maintain less than 500 birds a year, there are basically no regulations or requirements. However, using/reusing clean cartons, only cleaning eggs if soiled and using refrigeration if cleaning was required are all good practices. Selling eggs to retailers, wholesale or at a farmers' market will require varying levels of licensure and registration with ODA and/or the local health department.
Butchering chickens on the farm and selling directly to consumers is permissible without a license or inspection if it is less than 1,000 birds a year and that is the only food product being sold on the property. This also applies to rabbit and other poultry.
If selling beef, pork, goat or sheep meat, the meat must have been processed at a federal- or state-inspected packer. This meat will be clearly labeled with the Ohio or U.S. inspection stamp. Meat that is labeled "Not for Resale" cannot legally be sold to the public and is intended for consumption only by the individual who raised the animal.
Raw milk cannot be sold in Ohio for human consumption.
Live animals can be sold without a license or permit directly from the property (farm) or through auctions. Some auctions have vaccination or tag requirements for certain species. Inquire about specific rules before sending livestock to auction.
Selling fresh produce from one's property does not require a license or permit. If selling at a produce auction, having completed the Good Agricultural Practices training may be required.
If you are thinking about or have just started farming on your property, here are some steps if you choose or are required to operate as a business.
Businesses in Ohio are registered through the Secretary of State Office (call for more information at 877-767-3453 or visit the website at www.ohioSoS.gov). You must first choose a name for and decide what type of business you will conduct. Thinking of a business plan also is helpful. What are you doing and what are your goals?
A sole proprietorship is a business ran by a single individual. This business type offers little protection of personal assets should the business encounter a lawsuit. If there are no employees, this type of business does not need to request an EIN (see below). You may not need to register the business with the Ohio Secretary of State Office unless using a fictious name to do business (anything other than the owner's first and last name).
A partnership is similar to the sole proprietorship, except it must register the business stating the partners involved in the operation. There is little legal protection offered to personal assets here as well.
An LLC is a limited-liability corporation. It can function similar to either of the above business forms but with more documentation and a few more requirements. This, however, offers protection of personal assets that remain separate from the business' assets.
Setting up a corporation is the most complicated and costly option but offers the most legal protection of personal assets. This is ideal for larger operations with many employees.
After registering the business name, you will need to request an Employer Identification Number (EIN) from the IRS (800-829-4933). This acts as the "Social Security number" of the business for tax purposes. You also will need to request an Ohio State Tax ID (888-405-4039) if you will owe state taxes through the business.
To receive property-tax benefits as a farm, the business will need to file for the Current Agricultural Use Valuation program through the local Farm Service Agency office. To qualify, the farm must operate at least 10 acres solely for commercial agricultural use or have an annual farming income of $2,500 or more. Either requirement must be met for the past three years.
Call FSA Wayne County at 330-262-1911.
Call FSA Holmes County at 330-674-2066.
Additional resources: Regulations for businesses at www.startingyourbusiness.com/ohio/ and a business start-up guide at www.ohio.gov/wps/portal/gov/site/business.
Free assistance is available from several Small Business Development Centers: Ashland University at 419-207-6910, Kent State (Stark) at 330-244-3290 and Kent State (Coshocton) at 330-308-7479.
Matthew Nussbaum is an OSU Extension agriculture and natural resources program assistant and may be called at 330-264-8722.