OCC, PAC both looking to add a new member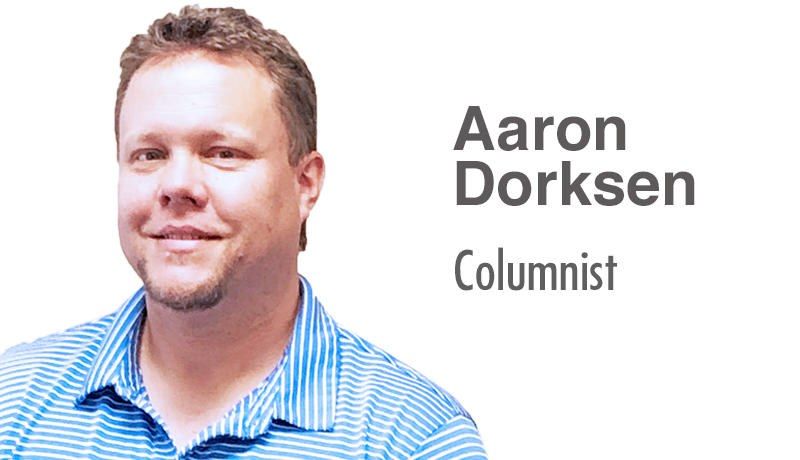 A few thoughts from the week in sports …
Change is inevitable as the old saying goes, and the Ohio Cardinal Conference and Principals Athletic Conference are both looking for a new league member.
Mount Vernon voted at a school board meeting to leave the OCC after the 2023-24 school year while CVCA announced in August it will leave the PAC after 2024-25.
The only league in Ohio that seemingly never changes is the Wayne County Athletic League, which has had the same eight teams since 1970. The WCAL is believed to have the longest continuous affiliation of the same schools of any league in Ohio.
Anyone naming one of the WCAL schools as a replacement for CVCA in the PAC is wasting their time. That's about as likely to happen as the Browns making the playoffs this season.
There's no obvious choice to fill the opening in the PAC. Minerva or Coventry have been mentioned as possible additions to the PAC, but that's just speculation at this point.
Cloverleaf has been mentioned as a good fit for the OCC or PAC, but the Colts seem to be happy in the Metro Athletic Conference with Coventry, Field, Norton, Ravenna, Springfield, Streetsboro and Woodridge.
Cloverleaf went 8-2 in football this fall before being whipped 63-28 in the Div. III playoffs by Defiance, which was then blanked 16-0 by OCC runner-up Mansfield Senior.
The OCC isn't at the level of the Federal League in football, but it's been better than many people give it credit for.
Dover — currently an independent — would make a lot of sense to join the OCC, and its archrival, New Philadelphia, joined this year. OCC commissioner Ron Dessecker wouldn't comment on any possible replacements for Mount Vernon.
The Yellow Jackets, who were simply too far south to ever make much sense in the OCC, will join the Licking County League.
Dessecker is proud of the OCC's track record and said Mount Vernon is only the third school to leave since its inception in 2003. Orrville and Clear Fork previously left.
"It happens," Dessecker said of schools changing leagues. "Nothing's forever. This is the 20th year for the OCC, and about every seven years, we have had a school leave."
Competition and driving distance are the two main factors schools look at for deciding what league to be a part of. For OCC schools Wooster and West Holmes, there's no getting around having to travel longer distances for some conference matchups.
"Wooster's going to have to drive," Dessecker said. "It's not like they're in Stark or Cuyahoga County."
No one from Wooster will miss the 47-mile trip (about a one-hour drive) to Mount Vernon. Dover would be a little shorter drive (37 miles, about 50 minutes).
One drawback to Dover joining, according to a source from one of the OCC's western schools, is adding another drive of well over an hour. Mansfield Senior, Madison and Lexington already are making a drive of that length to New Philadelphia.
Even when Wooster was in the Federal League, there were long trips.
As far as competition goes, Dessecker said it's been "great" in all the sports. Wooster has always been one of the OCC's biggest schools, but Generals coaches have done a good job of upgrading their nonleague schedules to try to prepare for Div. I tournament play (Div. II in football).
West Holmes has had many highlights in the OCC including long playoff runs the past few years highlighted by a trip to the Div. III Final Four in 2021.
"The OCC is in its 20th year and has had 18 teams win state championships," Dessecker said. "There have also been a number of state runner-up teams."
Wenger sidelined
Get well wishes go out to Dalton senior basketball player Braylon Wenger, who suffered a serious head injury after losing his balance on a dunk attempt against Canton Central Catholic during a home scrimmage on Nov. 19.
Wenger is a 6-foot-7, returning Div. IV special mention All-Ohioan after averaging 18 points a game. He came away with a steal and went up for a two-handed slam but lost his balance once he grabbed the rim. The ball popped out, and Wenger landed first on his shoulder and then his head.
Morgan Wenger, Braylon's dad, said his son suffered a cracked skull and is taking medicine for bleeding on his brain. He also suffered a cut over his left eye that required stitches.
"We truly appreciate the outpouring of support from a wide range of people, from Dalton to teams Braylon has played against," Morgan Wenger said. "It's been overwhelming and really helped. We've heard from coaches, players and parents.
"If you're going to have a cracked skull, the doctor said it actually happened in the best way possible. It will heal on its own. Braylon can already shoot around, but it will be a long time before he's cleared to play."
Braylon is hoping to return to action sometime before the start of the postseason tournament.
It's a big blow for Dalton, the Wenger family and first-year coach Justin Greenfelder, but here's hoping Braylon has a full recovery. It would be wonderful for Braylon to make a healthy return in time to at least get a few games to show what he can do in his senior season.
Braylon is getting lots of Div. II interest and some Div. I looks, Morgan said.
Older brother Jalen Wenger, a first-team All-Ohio pick after averaging 26 points as a senior last year and finishing second on the area's all-time scoring list, is playing for the Speights Academy in Florida. The elite prep school is coached by former NBA player Mo Speights and plays games all over the country. Jalen has been slowed by a lower-leg injury but hopes to return to the Speights lineup soon.
Parting shots
The Browns (3-7) have lost six of their last seven games and will host Tampa Bay and Tom Brady on Sunday.
I'm hoping the Browns can get a win for one person: quarterback Jacoby Brissett.
Brissett has played better than anyone could have hoped for and is not the reason to blame for the disappointing season. Anyone who thinks Cleveland suddenly will become a playoff caliber team when Deshaun Watson returns from his 11-game suspension against the Texans on Dec. 4 hasn't been paying close enough attention.
Brissett ranks 13th in the NFL in passing yardage (2,398) and is actually sixth in the passer ratings. From defense to special teams and lack of coaching adjustments, there have been a lot bigger issues than Brissett.
Sure, Brissett has made a couple of big mistakes, but I applaud the professional way he's worked to make the most of his situation this season.
—There are a lot of reasons to be thankful for living in this great Wayne-Holmes area. I hope all of our readers take time to count their blessings and have a happy Thanksgiving.
Aaron Dorksen can be emailed at AaronDorksen24@gmail.com.