Preparing for winter stings a little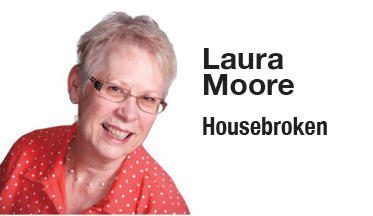 As I write this, we have enjoyed some delightful weather, with blue skies, bright sunlight and warm temperatures. It has been a sitting-on-the-porch day when it should have been working-in-the-gardens day. I have no excuse except I am easily seduced by such lovely weather in mid-October.
If I'm lucky, this great weather will hold long enough to get the garden work done. The weeds have had an impressive growth surge and are close to a total garden takeover. I am hoping a layer of newspaper covered with a generous layer of mulch will end the weed rule. Taller Half applauds my plans, though I must have missed any offers of help I'm sure he made.
Getting ready for winter is an onerous task. The shed has to be prepared to shelter various pots, tools and garden decorations. We have a lovely little shed, and that's the problem — it's little. Getting rid of stuff is not our forte, and as a result, our shed is too full. That fullness does prevent shed invaders from any hope of finding winter shelter, with the exception of spiders. Those creepy crawlies always find space to spin their webs, which I always manage to walk into.
The saddest prep-for-winter-task is getting our pretty porch ready for icy wind, blowing snow and icy steps. Not only is our porch attractive, comfortable and inviting, but also it's home to numerous potted plants, hanging baskets, a lovely voiced wind chime, rocking chairs, and the usual table and chairs. Except for a few of the plants, the rest of our porch furnishings will have to spend winter crammed into our shed. It will be super crowded in there, but the big plus is there won't be as much space for the spiders.
We love our porch, and so do our dogs. Unfortunately, so do bees, yellowjackets, hornets and the occasional bird. The wind chime does scare off the birds but not the rest of our winged stingers. Not to worry — once winter hits, those flying stingers will disappear. Thank you, winter.