Handshakes and more missing in 2020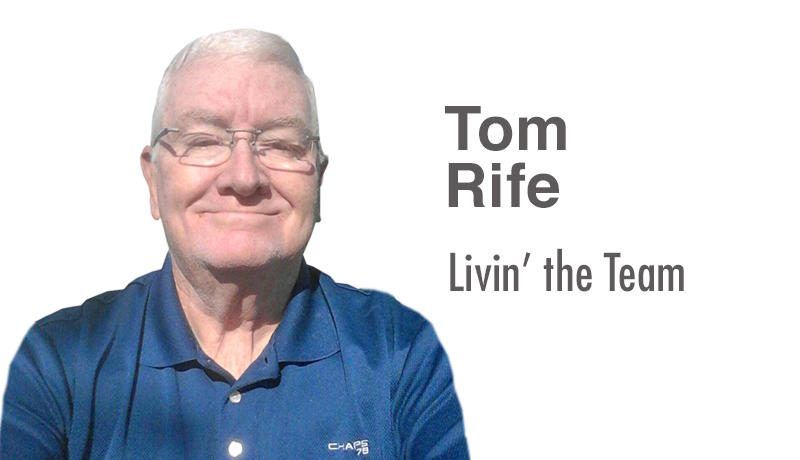 There's one thing we can all agree on after courting the coronavirus for the past eight months: We've missed out on a lot.
With that said, nothing we've missed out on ever could rival the suffering of the more than 215,000 families in America who have lost loved ones to COVID-19 since last March. Nothing.
Most of what I missed, for example, was trivial under any circumstance. Some of it did reflect the demise of a few cherished personal traditions.
I missed hearing the bagpipers at The College of Wooster football games on Saturday afternoons.
I missed the Akron Rubberducks.
I missed the Circleville Pumpkin Show, which admittedly is not a sporting event unless you compare negotiating the crowded streets to bobbing and weaving your way through 12 bruising rounds in a boxing ring.
I missed REAL crowd noise, while learning to accept canned audio pumped into a stadium or a network audio board for effect. I'll even stoop so low as to call it fake noise.
I missed making the annual pilgrimage to Progressive Field to watch the Indians in person with my sister. The trip usually included a lakefront lap around the Browns' stadium and the Rock 'N Roll Hall of Fame, not to downplay a quick pregame snack at a 9th St. eatery.
I missed Homecoming Saturday in Athens, Ohio, and reuniting with friends and fellow proud members of The Marching 110.
I missed the area's festivals and normal county fairs.
I missed sitting in the infield at the Indianapolis Motor Speedway while open-wheeled rockets or NASCAR stockers danced across the famous yard of bricks on the front stretch.
I missed weenie roasts and s'mores around a roaring fire in my sister's back yard.
I missed Terry Francona spitting seeds in the dugout.
I missed the easy access to the always accommodating COW coaches and student-athletes. It was the beauty and charm of Division III sports.
I missed fireworks at Kinney Park on the Fourth of July.
I missed high school baseball at Waynedale and high school softball at Dalton. (I even missed the umpires.)
I missed NAMI's Walk for Wellness at Secrest Aboretum.
I missed cruise-ins and car shows on Liberty Street.
I missed, believe it or not, buying a hot dog (or two) from the concession stand under the end of the John P. Papp bleachers (Mustard and relish mandatory).
I missed Fighting Scots baseball – even the freezing games at Art Murray Field.
I missed scarfing down nachos and cheese while watching the big screens INSIDE the Winking Lizard in Peninsula.
I missed tractor pulls. (My wife didn't).
I missed spectators in the infield at Churchill Downs.
I missed the model train and toy shows in Medina and Mount Hope.
I missed the days when face coverings meant Halloween masks.
I missed athletes and coaches shaking hands.
I missed Old Glory flying at full staff.