Spoiling grandchildren a true joy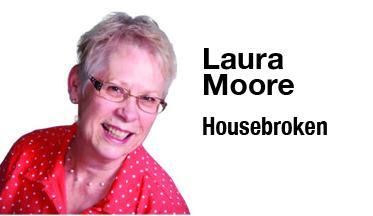 One of the greatest rewards of getting older is the arrival of grandchildren. They are the true reward for parenthood. Those little additions to our families are such blessings. We get to dote, spoil and indulge with abandon. And when the need for discipline arises, we hand them back over to their parents.
I remember my mother's dad and mom and miss them to this day. They were wonderful grandparents and took every opportunity to spoil me rotten. I remember my granddad taking me for walks that always ended up at an ice cream parlor. Those sweet grandparents never fussed at me, treated me like a little princess and were always thrilled when I came to visit. Spending time with them was always fun.
We hope our grandchildren view us the same way. They are each and every one a true joy. We got to take them home with us, spoil them, treat them and take them home when they tired us out.
Given the opportunity, we would like to be grandparents to the next generation. That is if we have the time and energy to do so — age does have a way of slowing you down. Trying to keep up with a toddler would put our current energy levels to a real test. We remember once a toddler learns to walk, they graduate to running the next day.
And then before you know it, those cute, little grandbabies are teenagers. That is a jolt. However, that jolt becomes their parents' problem. What a relief. We can sit back, relax and watch our children deal with those interesting ages. We can only hope they do as great a job with their kids as we did with them. We will keep our fingers crossed, though.