Sports betting looks like losing proposition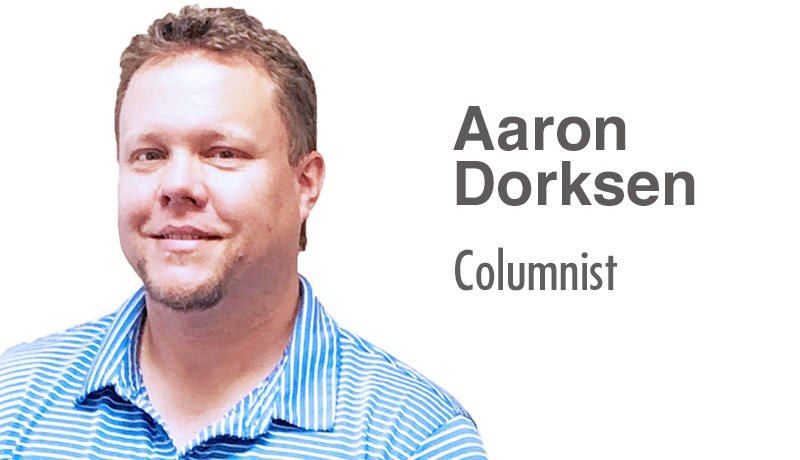 A few thoughts from the week in sports …
Here's a bet I'm sure of: Legalized sports gambling in Ohio will wind up causing people lots of problems for many different reasons. It's a bad idea.
Ads are popping up everywhere trying to entice you to bet. They're all over everything from social media to print media, TV to radio, billboards and more.
Sports betting in Ohio became legal for people 21 and older when the clock struck midnight on Jan. 1. Talk about bad karma, that's right when Ohio State missed a field goal to cost it a playoff win over Georgia.
People are now able to place bets right on their smartphones through apps, at brick and mortar places such as MGM Northfield Park or gaming kiosks in some licensed establishments. Caesars Sportsbook has betting windows and kiosks right inside Rocket Mortgage Fieldhouse.
Companies such as FanDuel, DraftKings and Caesars are offering specials to give people hundreds of "free" dollars to start an account. They know they'll make their money back and take a lot more after getting bettors hooked.
TV Sports announcers are helping promote FanDuel, which of course pays for the mentions by buying ads. It was a surprise recently to hear Cavaliers TV announcer John Michael discussing the betting options for fans. It's ridiculous to hear Cleveland talk radio hosts discuss the bets at length for that night, but their stations are getting lots of ad money for it.
Industry advocates argue legalized sports gambling in Ohio is much safer than illegal betting operations, aka local bookies, and that it can help boost state budgets through licensing fees and taxes.
I know Ohioans could previously find ways to bet, but the ease with which we can do it now is extremely worrisome.
What will the human toll be for bettors who chase losses with more losses just trying to break even? We know people will wind up losing their rent or mortgage payment money or dip into junior's college savings thinking the next bet will get them back on track.
I also worry about the athletes and referees, officials or umpires, who are sure to be approached by bettors trying to entice or pressure them into "fixing" games.
Or an athlete or team employee who might not know all the rules will stumble.
Beloved former Browns quarterback Bernie Kosar was fired as a pregame radio host for placing a legal bet for charity on Jan. 1 that Cleveland would beat Pittsburgh.
Kosar was let go because team personnel aren't supposed to bet. Bernie considered himself an independent contractor and thought he'd be OK. He bet wrong.
I wonder how much some of the lobbyists who helped get this approved for Ohio got their own pockets filled with gifts from the gambling companies.
With ads everywhere promoting sports gambling, be aware the National Council on Problem Gambling said recent studies show addiction problems among sports bettors are at least twice as high as gamblers in general. The rate is even higher for those making sports bets online.
People can bet on a lot more than the final score, wagering on things like how many yards a football player will rack up or rebounds a basketball player will get.
I've always enjoyed placing small bets on an NCAA March Madness Bracket or friendly Super Bowl wager but learned my lesson about gambling dangers in college after seeing some friends lose big.
It started great for several Bowling Green classmates, who suddenly had a new big-screen TV and expensive basketball shoes after winning through a local bookie. They were impressive to the rest of us broke college kids, but it was easy come, easy go.
When I went to their apartment a few weeks later, I noticed the giant TV was gone. "What happened?" I asked with a smile, already guessing what their answer would be.
"We've been losing our bets," said one of the friends, who even had to pawn his shoes.
Around that time another college friend wound up trying to hide from a bookie. It was a scary situation when he got down several thousand dollars and had to have his parents pony up money to help him avoid a beatdown.
Some of us think we really "know" pro and college sports, but no one can predict weird bounces, strange calls by officials or, dare I say, "the fix."
Not to sound preachy, but "precede with caution" when it comes to sports betting.
Parting shots
My Jan. 14 column about the late Scot Clarke, a Wooster High alum, who passed away in 1986 while playing for Tiffin after being hit in the chest by a baseball, resulted in dozens of comments. Many people messaged me or remarked in person that they too were reminded of Clarke after the Buffalo Bills' Damar Hamlin collapsed in an NFL game after making a tackle. Many of Clarke's friends and family members were appreciative that he's still fondly remembered.
Former Wooster High School Athletic Director Chuck Cooper emailed to say the flagpole at the WHS baseball field was purchased with money raised through the Scot Clarke Memorial Fund. Barb Kraker, who was a Wooster baseball parent in the early 2000s, was the driving force behind getting the flagpole put up, Cooper said.
—C.J. Stroud certainly kept football fans waiting and wondering — especially us Buckeyes diehards — if he would stay at Ohio State or go to the NFL.
When it got down to the last day before the deadline to declare, I wondered if perhaps OSU boosters would put together a couple million dollars to try to entice Stroud to stay. And the Buckeyes have a lot of weapons back.
In the end it was simply too much money to turn down the NFL, and Stroud made the right decision. He's ready and should be a top-five pick.
Kyle McCord and Devin Brown will compete in the offseason to fill the big quarterback shoes of Stroud, who was a two-time Heisman Trophy finalist. McCord, a five-star recruit in the class of 2021, is the front-runner, but Brown is extremely talented as well.
Aaron Dorksen can be emailed at aarondorksen24@gmail.com.