Sports in 2020: Just pay shipping and handling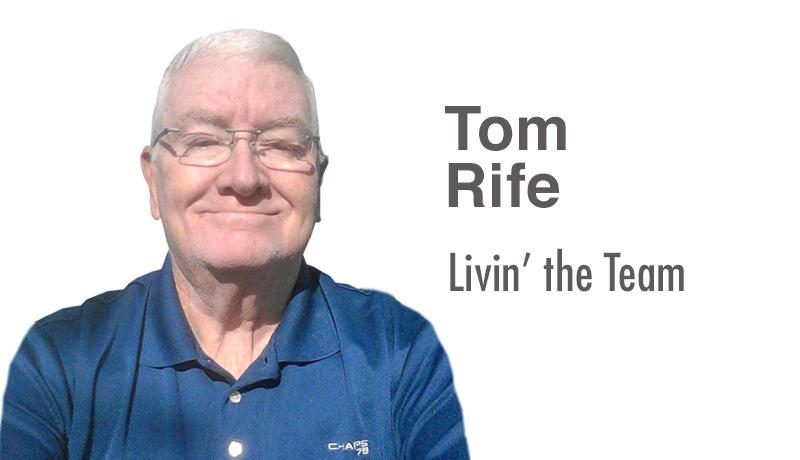 TV infomercials — and the whimsical, gotta-buy-it products they hype — have come a long way since the early days of Ron Popeil's Veg-O-Matic and the Ronco Pocket Fisherman. Three things remain constant, however: The $19.95 selling price, the "but wait, there's more!" seal-the-deal offer and the testimonials of each and every satisfied customer.
"As seen on TV" has become the answer to everyone's suffering and enriched quality of life.
These days two specific selling points have been added to the info-phraseology. Modern-day pitchmen all insist that if the product doesn't contain "infused copper," you don't need it. If the gizmo isn't "tactical," you don't want it.
From socks to knee braces, from torso wraps to pillows, we're told copper is the only way to fly. From flashlights and sunglasses to pocket knives and hearing aids, we're convinced tactical is the ultimate.
Now suppose you've finally gotten around to spring cleaning in the garage or storage shed. That old bag of golf clubs you plan to post on Marketplace will sell more quickly if you list them as tactical tools that surely will enhance any hack's game.
That tattered baseball glove isn't just dried, salty leather, you know. Tell them the copper in it is as good as new, if not better. "But wait! If you buy now, you'll receive a moldy catcher's mask at no extra charge. Just pay the additional S&H."
My guess is the unused bowling ball, bowling shoes and bowling bag will fly off the shelf if only you taut the tactical aspect of each.
See how it works? You can afford that vacation on the French Riviera after all — providing some medical expert somewhere concludes a successful coronavirus vaccine contains some form of copper.
Athletes, especially, are missing the boat. Dak Prescott of the Dallas Cowboys should sell Jerry Jones on the fact he really does need a Taktical Dak. It has a nice "ring" to it, more so than just any normal dart-throwing quarterback. The new contract seems more justifiable.
The Indians' Frankie Lindor, citing new copper technology, should guarantee Cleveland management that his play at shortstop will be more electrifying than ever. Mr. Smile should not aspire to win a Gold Glove, but the new and improved Copper Fit Mitt instead.
"But wait, there's more! Throw in a guaranteed contract for next season, and I'll win the batting title tool!"
(Food for thought: had Pete Rose bet on copper and not baseball, he'd be in Cooperstown by now.)
Entire franchises might do well to take notice. In the nation's capital, for example, the Washington Redskins of the NFL have been criticized in the past for what some deem to be an abrasive mascot name. Perhaps the team needs something a bit more tactical. Washington Tacticians? One never knows.
In Denver, maybe they could mine for Copper Nuggets. They could turn 7-foot-2 center Bol Bol into the tallest pitchman in NBA history. Just sayin'. If this Goofy plan to finish the 2020 season down at Disney World doesn't pan out, Commissioner Adam Silver is gonna need a good 'splainer.
There can be no question America's shopping habits have changed. With a surge in the popularity of copper and tactical consumer goods, maybe "as seen on TV" doesn't carry as much weight as it once did. The online merchants are calling more of the shots now.
Just remember to properly clean whatever purchases you do make; all you need is warm, soapy water. And a ShamWow.
"But wait, there's more ... "