Summer can mean a one-time, one-place feeling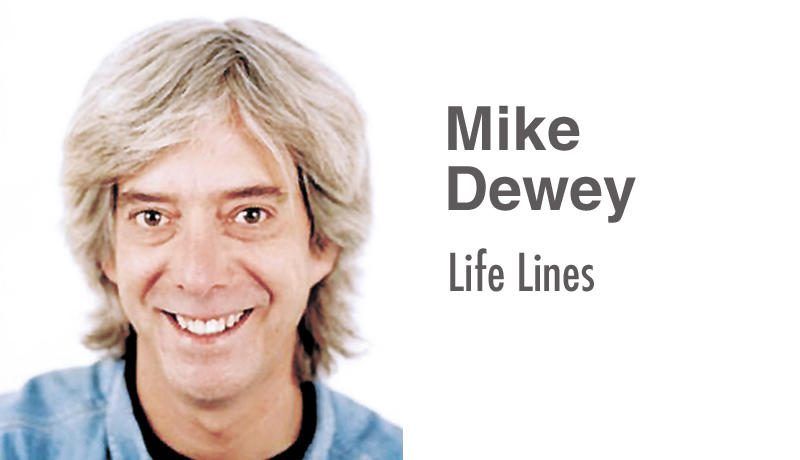 I'm probably wrong about this, but I'll say it, anyway.
Young couples who hold hands while walking on the beach are doomed.
It's counterintuitive, I know, perhaps even prima facie absurd, but based on my admittedly limited experience, it's entirely possible.
Does that mean that the inverse is true?
Let's take a look at that possibility.
Say you're 17 years old and you're vacationing with your parents and siblings. In your heart of hearts, you realized you've essentially outgrown the whole Griswold-family-hits-the-road version of the American dream, but you soldier on gamely, hoping to add a few brush strokes to the Norman Rockwell canvas.
This is what happened to me in the summer 1972.
And it was sad, really, in the way "Puff, the Magic Dragon" has always bummed me out, especially these lines:
"A dragon lives forever, but not so little boys:
Painted wings and giant's rings make way for other toys."
That song was a huge hit for Peter, Paul and Mary in 1963 and was one of the few singles my mother actually bought, something in its bittersweet lyrics having plucked at her maternal heartstrings.
I can still hear her singing the chorus, which makes me smile.
Anyway, nine short summers later, I had my driver's license, which enabled me to actually sit behind the wheel of the family's Country Squire as I steered it safely across the Arkansas state line.
That was my one and only significant contribution to lightening the load on Dad, and if my sister or brother followed suit in years to come, I wouldn't have known about it because '72 was my last trip.
I hadn't even wanted to make the effort to go — citing lawn-mowing and a Rolling Stones concert — but in the end I acquiesced, figuring one more for the road would make Mom happy.
And when I was actually trusted to drive, that made me happy.
So it was a good decision all the way around, though I think my brother may have said a rosary or two in the back seat.
Our destination was a place called Cherokee Village, an up-and-coming enclave back when the idea of timeshare condominiums was taking root in the American psyche. All a prospective buyer had to do was attend a series of seminars aimed at convincing him or her to sign on the dotted line and the week there was almost free.
Dad, apparently, couldn't resist the come-on, so we found ourselves in a cabin nestled in the foothills of the Ozarks, miles and miles from anything resembling civilization. You have to keep in mind this was around the time Dad was taking us all over the place, to big cities like Chicago and Washington, D.C., Boston and St. Louis.
We experienced historic sites, baseball games and the Atlantic Ocean, for goodness' sake, along with art museums and occasional days spent at the shore on Cape Cod or at Virginia Beach.
Williamsburg, Cooperstown, Hyde Park, Niagara Falls, Greenfield Village: these were the places we visited.
To find ourselves in the Ozarks, well, it was certainly different.
It didn't take me long to embrace the place, though.
Cherokee Village promised an unspoiled waterfront with swimming in a crystal-clear lake, and even though it was more of a muddy pond than anything else, I liked it immediately.
For it was there that I met her, a pretty girl with a deep tan, wearing a lime-green bikini, sporting aviator sunglasses. She was sitting by the pier, watching the speed boats go buzzing by, so I walked up to her and said, "Mind if I join you?"
It wasn't the greatest opening line, but it got the job done, and soon enough, we were talking about our families and how they happened to decide to head for that particular dot on the map.
She was a year younger, about to start her junior year in some Iowa town, I think it was, and she was interested in government, might even major in political science when she got to college.
"My dad teaches that," I said. "That's him up at the top of the hill with, you know, my family."
"What about you?" she asked. "What do you want to do?"
"I'd like to get in the water," I said, "swim under the pier."
"It does look cooler there, doesn't it?" she smiled.
And so that's what we did, day after day, under the pier, a couple of kids getting to know each other, enjoying each other, having fun together.
"How about a walk on the beach?" she asked. "We could dry out in the sun."
"OK," I said, "just don't hold my hand."
She looked confused, and I couldn't blame her, after all the kissing and playing around we'd been doing, but I stressed it.
"If my parents see us holding hands," I said, "they're gonna freak."
"I don't know who you think you're fooling," she said. "We're together every day, just disappear for hours. They already know."
"Trust me," I said. "Let's just do it my way."
So that's what we did. When we weren't cuddling under the pier, we didn't touch each other, just kind of walked in each other's shadows, whether we were off to the bumper cars or heading for the arcade, where we'd play endless games of pinball, the Doors' "Riders on the Storm" playing over and over on the jukebox.
"You do like that song," she said. "Not exactly a happy one, is it?"
"The line about his brain 'squirmin' like a toad' is good," I said, "but it's mostly the mood, the thunder, the whole rhythm I like."
I didn't get into the fact that Jim Morrison had died a year earlier.
After all, it was summer in the Ozarks and I had a smart, kind, pretty girl by my side and we were getting along well, so well that I knew it couldn't last. It was just meant for one time in one place.
That's what goes through my mind when I'm sitting in my beach chair, listening to "The Best of the Doors" on the CD player, and I see a young couple walking side by side in the sand, oblivious.
"Good luck, kids," I think to myself. "Summer's almost gone."