Take note of the dreams of a middle-aged woman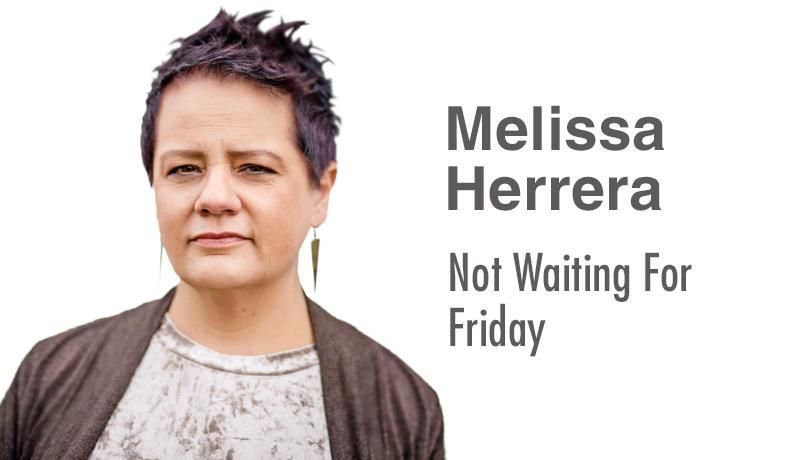 A quarter of a century ago, I was 26 and pregnant with my second child. I couldn't see anything in my future that didn't resemble diapers and going for a year without getting my hair cut. Nothing was about me, yet it all revolved around me.
My husband and I found ways to get out and see a movie or eat dinner, but it always felt like we were sneaking away. Finding a babysitter was always involved, and while I loved my family, sometimes it was so much work I'd rather sit at home. My biggest joy was baking a fat pan of brownies and watching the "X-Files" on Friday nights. Put the kids to bed and disappear into the unknown.
I didn't attend college. And who knows, if I had, what my path would've been? I don't regret not going, yet a pang of angst fills me sometimes. What could/would I have become? I don't like to live for what-if's, yet I find myself wrapped inside thoughts upon thoughts. Don't we all take that trip at times?
But I do believe I've found my niche, my profession, not having graced the halls of hallowed learning. Being a writer has filled me with the biggest sense of accomplishment I've found to date, and I'm pressed to forge onward to things that have tickled the back of my brain: random stories I've kept in my phone notes, tucked away and blistering me relentlessly, piles and stacks of notebooks filled with fragments of sentences and paragraphs. The only thing stopping me is me.
Being so close to releasing my book has got me in a tizzy. The ideas I've had for years, well, I've let them pile up because I didn't think I could work on them the same time I worked on my book. It's been a cycle full of things that hasn't let me move because of fear.
Are my dreams at 51 any less than the dreams I laid down at 26?
I look at my years ahead and know I want them filled with things that keep me productive, thinking, actively seeking to make myself a better person through words and paper. Maybe I need to lay down other things that take up my time.
Releasing negativity — whether it's people or things — also is on my agenda to do. I feel an incredible whoosh of air that deflates my entire being when I give pieces away of myself. Learning to say yes to myself is imperative. For a very long time I've worried about how my children will succeed, almost to the point it hampers my productivity. I can't do that any longer.
Instead of writing more things down in my notes, I'm going to start doing them. I will write that story I hesitate to write because of blowback. I will compile that book of poetry and publish it. I will stop seeing the space I inhabit as small and instead blow it up, enlarging my selective view. I will send essay after essay into places I covet being published until they publish me. I will not look at myself as just a wife and mother. I will continue being a fearless writer of all until my fingers can no longer type.
Because if I let myself slip down a comfortable hole of complacency, that's where I'll stay.