The curious travels of my toiletry bag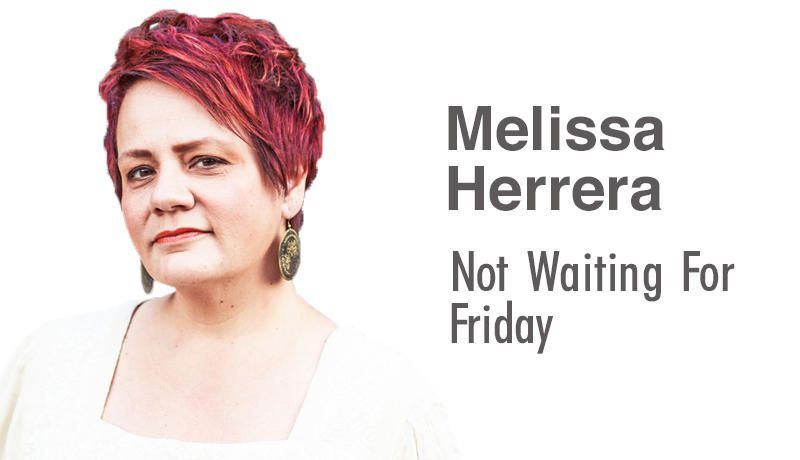 The yellow L.L. Bean toiletry bag is hanging in the bathroom, and that means travel is imminent. I plucked it off the shelf in my closet where it lives, taking out each compartment and emptying any remnants left over from our last short trip. I found a new pair of contacts I'd forgotten about, as well as almost empty bottles of hairspray and mousse. I appreciate the deep pockets and crevices this bag contains, mysterious zippers and slots you can slip things into. It holds everything, never growing bigger as a result, made simple and sturdy to expand to the idiosyncrasies we believe we need for any length of travel.
It hasn't traveled much in the past two years.
I would never have purchased this toiletry bag for myself. I've lived a life full of thrifted cosmetic totes and tiny pouches meant for other things, never a thought I might need something else. But this one, this bag was my mom's. As we went through her belongings, the yellow caught my eye, and when I unzipped it, she unfolded in a dazzling display of efficiency. Mom would have been appalled to let herself be caught on any trip without a nice toiletry bag or good pajamas.
After Mom died, we took a trip to Mexico to see George's family. I took out that yellow bag and started filling it with potions and toners and too many Q-tips. No matter how many things I put inside, it retained its shape, fit in my suitcase, pressed down, neatly tucked.
And it was almost like Mom had found a way to travel with me.
It's been to Mexico City and the beaches of Puerto Escondido, as well as Barcelona, Greece and Hungary — places she never longed to see, places I longed to be. It's traveled numerous times to Fort Lauderdale and Miami, as well as road-tripping to Fort Worth, Austin and San Antonio. It's hung out in Hilton Head, South Carolina and been to numerous small stops in between. Its travels will continue as long as it wears well, and if it ever gets ruined or damaged, you can bet I'll buy myself a new one.
Travel awaits us this Thanksgiving week as the very edge of the holiday season tiptoes in on stealthy, jingle-belled feet. I'm leaving the monstrous race that leads up to the big day and exchanging it for sweet breads dipped in chocolate and steaming tamales filled with spicy salsa verde.
And I cannot wait.
It's been four years since we've seen his family. We'll add two little cards with three checkmarks on it to our travel documents, and then we'll don our masks and board a plane south. I'll tuck away the book I wrote in which all of them are contained and hand them a copy, telling them about the process and why it had to be written. And George, he will smile as he slowly relaxes into Toño, the person he becomes as home slips into view. He feels it in his bones, a melting into unspoken joy, even just for a short while. He will partake from the cup that is his homeland and revive his tired, overworked body, sitting for hours at his mom's table as we catch up.
And me? Mexico is my home as well. I'll arrive with a yellow toiletry bag packed efficiently with face elixirs, contact solutions and things I think I need to survive — a story of an item gleaned from the belongings of one person that continues its usefulness into the next person's, a story that keeps writing itself.
Melissa Herrera is a columnist, published author and drinker of too many coffees. You can find her book, "TOÑO LIVES," at www.tinyurl.com/Tonolives or buy one from her in person (because all authors have boxes of their own novel). For inquiries or to purchase, email her at junkbabe68@gmail.com.