Dollars and deaths of not addressing climate change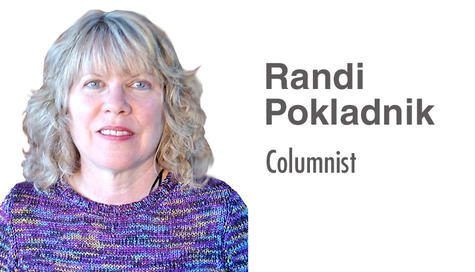 Since the Green New Deal has been released, almost all of the criticisms have been aimed at the costs. We are being told we just cannot afford this. Really? We cannot afford to take steps to save our planet and prevent our economy from suffering enormous losses as a result of climate change?
We certainly have money when it comes to military defense. The 2019 budget is $686.1 billion with $22 billion going to nine new nuclear subs. The U.S. spends more on its military than the next seven countries combined including China and Russia.
We are running 800 military bases in 80 counties. Yet, according to the National Priorities Project, much of the money "ends up in the pockets of corporate executives," not our troops or our veterans.
Climate change comes with a price tag too. This past spring the U.S. Air Force applied for more than $5 billion to repair two bases: the Tyndall Air Force Base in Panama, Florida, which was hit by Hurricane Michael, and Nebraska's Offutt Air Force Base, which was affected by extreme flooding. My late father-in-law worked at Offutt while in the Air Force. Both of these bases play a significant role in their local economies.
The 2019 Department of Defense report, "Report on Effects of a Changing Climate to the Department of Defense," looked at 79 priority installations, which included the Army, Air Force and Navy, and said 53 of these faced current threats from flooding, 43 faced threats from drought and 36 faced threats from wildfires.
The threat from climate change to our military bases isn't just a financial one. A recent report from Inside Climate News tells the story of an Iraq combat veteran who died as a result of extreme heat while training in 93 F heat at Fort Chaffee Arkansas in 2016.
He was not alone. "At least 17 troops have died due to heat exposure during training exercises at U.S. military bases since 2008." Since that date 1,766 cases of heatstroke or heat exhaustion have been reported.
The estimate of how much heat-related illness has cost the military from 2008-18 is close to $1 billion. Our military generals and admirals testified before Congress on the threat climate change poses to our national security. However, given the current administration's insistence that climate change is a hoax, their warnings were not well received, and some feared retribution.
"Killer Heat," a report from the Union of Concerned Scientists, predicted without any actions to address heat-trapping emissions, our mid-century weather will see a five-fold increase in days with heat indexes above 100 F. This means on average, 33 days a year will see dangerous heat indices.
Every sector of our economy will be affected if we sit by and do nothing about climate change. A brief examination of the costs of extreme-weather events can be eye-opening. A chart in the September 2017 National Geographic Issue titled "Billion Dollar Weather Events" clearly illustrates the enormous amounts of money that extreme weather costs our country.
A few examples are the 2005 Hurricane Katrina, which affected nine states and cost us $160 billion, and the 2012 Hurricane Sandy, which cost the nation $70 billion.
The frequency of tornadoes, hailstorms and thunderstorms has dramatically increased since the 1980s; 2016 was the worst year on record for frequency of billion-dollar weather-related events. There were 15 including Hurricane Matthew, which had a price tag of $10 billion.
Billion-dollar wildfire events also are increasing. There are none listed in the time span between 1980 and 1990, there are three listed between 1990 and 2000, and there are 12 listed from 2000 to 2017.
The chart does not include the infamous 2018 Camp Fire disaster, which was the costliest natural disaster in the world in 2018 at $16.5 billion.
These weather events also come with a human price tag. California alone has seen eight of its top-20 deadliest wildfires occurring since 2000 with the Camp Fire in 2018 being the deadliest, killing 85 people and destroying 18,804 structures.
I recently attended a Climate Reality meeting hosted by the business department at Robert Morris University in Pittsburgh. I met Dr. Marcel Minutolo, who is currently an associate professor of strategic management and teaches graduate and undergraduate courses in strategic management, entrepreneurship, sustainability and corporate social responsibility.
He said, "If you really want to know the economic impacts of climate change, talk to an insurance company." A report in Grist magazine said, "According to a new industry survey, actuaries ranked climate change as the top risk in 2019, beating out concerns over cyber damages, financial instability and terrorism."
Some general predictions about the effects of climate change from a Science Magazine report are on average mortality rates in the U.S. will increase, heat damage to crops will be worse, electricity demands overall will increase even though northern states may see decreasing demands, and labor efficiency will decrease, especially for jobs that require outdoor time such as agriculture, construction and mining.
The question we should really be asking ourselves is not if we can afford a Green New Deal, but how quickly can we start implementing one. I have heard many people say, including Al Gore, the founder of the Climate Reality Project, "All we lack is the political will needed to address the issue of climate change."
We know scientists say we must act and act soon. We have the technology to address these issues. All we need now is the ability to mobilize, engage with the worldwide community and convince our politicians this is a crisis of epic proportions.
It will take a national effort similar to the one employed during WWII. Our battle will be a fight against the greed and corruption of the corporations who are fueling the fires of climate change.