The worst part of crisis is the self-quarantining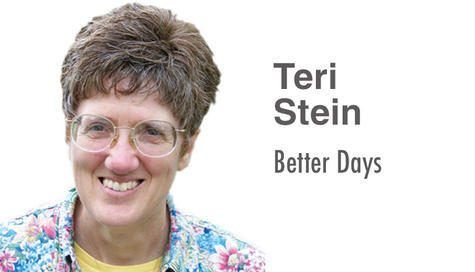 Does anyone else feel like we are all in a scary sci-fi movie? It's the end of the world as we know it, and things may never entirely go back to "normal."
Travel suspended from Europe, schools and colleges closed, social gatherings cancelled, no indoor dining at restaurants, and even the nursing home where a family member resides is on lock down.
The NBA suspends its season suddenly with fans in the stands and the players on the court seconds from starting a game. It's unbelievable.
There's a containment zone in New Rochelle, New York, and the National Guard is coming in to clean public spaces. There are empty airliners, live television shows recording with no audience, beloved Hollywood stars testing positive for the virus, the president declares a national emergency, and sold-out hand sanitizer, cleaning products and food.
For those of us fortunate to escape the coronavirus itself, the worst part is sure to be self-quarantining at home with your spouse! Yes, it could be a very long and lengthy pandemic, and one that sees a spike in the divorce rate.
I enjoy spending time with my husband Joe, but our TV interests do not always jive. Oh no! He's watching another episode of "The Walking Dead," the show that turns my stomach and has ruined many a tasty snack when it's on while I'm eating.
"The Walking Dead" depicts the complete gory drama of how a pandemic illness has turned most of the population into zombies and left a small number of people to fend for themselves against the zombies and other selfish humans. That's a little too close to home.
Joe might have a few irritating habits. (Of course I don't have any, unless you count writing about your spouse.)
Just the other day we were quarantining in the living room, and he starts up a popular comedy, "Young Sheldon," on the TV screen from the list of TV shows he's got recorded.
This is great. He is going to watch a show I like. I was going to pop open the laptop and get some work done, but now I'm going to sit and relax and watch a show I enjoy. It will only be a half-hour, and then I can get started.
I'm in relaxation mode. The opening of the show starts to roll and — pause. The image of "Young Sheldon" is frozen on the screen.
What! I look over and Joe is now looking at something on his tablet, could be looking at email or Facebook or reading a book. I don't know what he's doing, but I don't want to complain because really — I should be working.
So I wait, still waiting, wait some more. I'm being patient, but in my mind I'm hitting him over the head with a rubber mallet and commandeering the remote.
Finally I ask nicely, "Are you going to start the show?" Yup, the walls are closing in.
Luckily creativity and joy topped the week as my talented nephew sang a 40-minute concert on Facebook Live. It was just what we needed as we sit around the house looking for ways to connect to others in the outside world.
Self-quarantining week one is in the books.
I think the rest of this pandemic is going to be like my favorite TV show, "Survivor," except none of us are going to get voted off this nightmare of an island where the bad news just keeps coming. We'll keep finding our way in unknown territory, making alliances and trying to figure out what strategy we are going to use to get us through to the end.
Nobody is going to "win," but we will come through it as better people if we concentrate on what we can do to help others and to end the threat. Stay healthy and pray for those who are not.