To this 'Super Fan,' Knights are the only team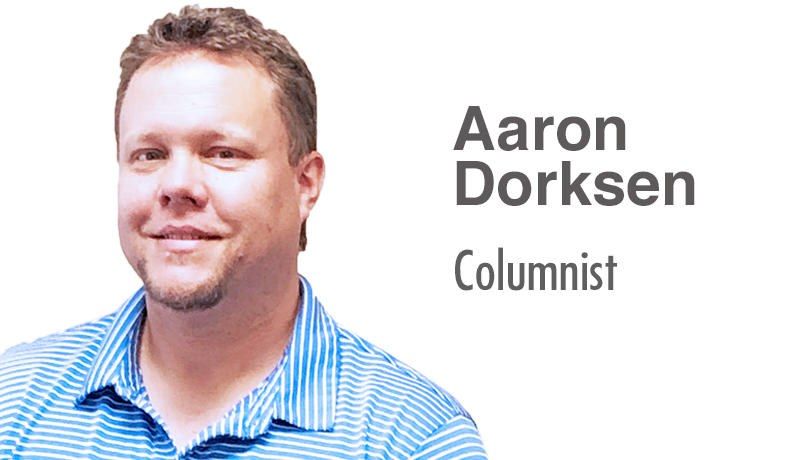 A few thoughts from the week in sports …
One of the things that makes the Wayne-Holmes area so special is the longtime support from community members for high school athletic programs.
Many readers of this story could name several mainstays in their school district without hesitation.
It would be hard to top the loyalty of West Holmes superfan Ralph McCluggage.
The 82-year-old McCluggage has only missed one home football game in 70 years.
McCluggage has been to every West Holmes home football game except one since the high school opened way back in 1964.
The streak goes back even further, with McCluggage also being at every home game for Millersburg High School from 1952-63 before it consolidated into West Holmes. That includes his time as a player from 1955-58.
That's around 350 home games McCluggage has attended, with the teams averaging about five home contests per season in Millersburg.
"I had open heart surgery in 2005 and had to miss the last home game that year," McCluggage said, still annoyed after all these years he doesn't have seven decades of perfect attendance. "They kept me in the hospital too long — 17 days — but I listened to the games on the radio with the nurses.
"I used to go to all the away games too, but then I got old. And I kept losing my drivers."
It was an absolute pleasure to sit and talk with McCluggage and his daughter, Deb Berner, prior to the kickoff of West Holmes' 37-7 victory over Mansfield Senior on Sept. 9.
Deb confirmed what her dad meant by "losing my drivers."
"Several of his longtime friends who he went to games with have passed away as the years have gone on," she said.
McCluggage keeps going and going, though, racking up a streak that's truly incredible. His appreciation for the role of high school athletics in a student's life is just as special.
"I just like these boys, and I like football," McCluggage said. "That's what kept me in school. I like my home team; this is my only team."
A love for football started for McCluggage when he began playing youth football and attending Millersburg Spartans games in the sixth grade in 1952. He then suited up for four years for Millersburg before graduating in 1959.
McCluggage's football career nearly ended as a freshman after he lost his right eye after being sucker punched.
"The doctor said I couldn't play football anymore," McCluggage said. "My dad said, 'Well, he'll quit school then.' The doctor changed his mind and cleared me to play.
"I was a 140-pound guard. Now they weigh 300. We ran the short-punt (single-wing) formation. The ball was snapped to whoever was gonna run it. Us guards pulled every single play. We were 6-2 my senior year."
So who are McCluggage's favorite teams or players from 58 years of West Holmes football?
"Kenny DePriest," McCluggage said without hesitation of the 1984 WH graduate. "He was our quarterback, and he's my No. 1 pick. He ran the ball and could throw it. He ran the option and kept the ball to the last second if he pitched it, setting the running back up for a big run."
West Holmes is coming off its best season in school history (14-1 in 2021) and has opened 2022 with a 4-0 mark, thrilling McCluggage with its talent.
"They've had a lot of good players these last two years," said McCluggage, who will turn 83 in November. "When you can go 16-for-16 passing, that's good. That's very good. (Mason Wolfe) is a good quarterback and also has very good receivers."
McCluggage and his wife, Judy, have three children: Cheryl McCluggage, Randy McCluggage and Deb.
The family has helped him follow the Knights in recent years, arranging for rides or setting up his laptop to watch away games online.
"Mom drops Dad off and then listens to the games on WKLM," Deb said with a smile. "At the end of the third quarter, she leaves their house to come and pick him up at their agreed meeting spot."
The most impressive part of McCluggage's home game streak came in 2020, during the height of the COVID-19 pandemic.
"They only let parents into games that season," Deb said. "We called the school and told them how long Dad had been going to games, but they still wouldn't let him in. So Dad and Mom sat in their truck up on the (entrance by Route 39) and watched the games with binoculars while listening on the radio."
Asked if he follows the NFL or college ranks, McCluggage replied, "I don't like the pros. They can't stand for my country (national anthem). I won't watch them. I'll watch the Buckeyes now and then."
McCluggage watched West Holmes games for several decades with longtime friend Larry Shaffer, who passed away Jan. 25. Ralph sat with Shaffer's widow, Karen, at the Knights' most recent game.
Shaffer was honored after the first home game for his support of West Holmes athletics and the community, which included being part of the American Legion Color Guard and raising the American flag before games.
"Ralph is a permanent fixture here," Karen said. "He grumbles sometimes, but he's a good guy."
McCluggage worked for Killbuck Elevator and Killbuck Equipment before retiring from Menuez Brothers. He will be a huge part of the fabric of the West Holmes community for as long as possible.
"I plan on coming to games until they put me in the ground," McCluggage said.
Parting shots
West Holmes proved it's the area's top team with its convincing win over Mansfield Senior. Senior Mason Wolfe (242 yards passing, two rushing TDs), a 6-3 quarterback, has a rocket arm, lots of poise and is helped by an outstanding corps of receivers.
Junior Kyle Maltarich (4-137 receiving) also is 6-3 and combines good size with excellent hands and speed. Senior RB-DB Sam Williams-Dixon (25-117 rushing, two TDs) is a big-time recruit as most fans probably know, and senior RB-LB Elisha Baldridge is special to watch on defense.
—It was a thrill to watch the Browns win just their second season opener since 1999 and beat former QB Baker Mayfield in the process. Cleveland has a lot of work to do, but it appears the Browns have a great kicker in rookie Cade York.
Aaron Dorksen can be emailed at AaronDorksen24@gmail.com.