Welcoming the stranger: The greatest thing is to love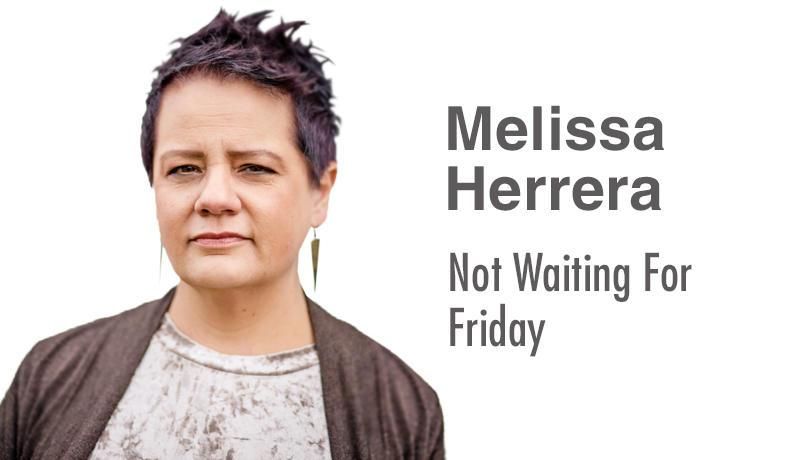 It's double birthday week at La Casa Herrera. My daughter turns 23, and my husband turns one year older. Their birthdays are several days apart, but this year there will only be one celebration as Selena is hands and feet deep into her six-month work at a refugee camp in Greece. She won't say it, but this stay has been beautiful and terrible at the same time.
With each day she grows closer to the residents, sharing in their turmoil as they await papers and placement, rejoicing with them as they move on to a permanent home or saddened when it falls through. Heartbreak and joy are felt keenly. She is there to make their endless waiting more bearable, injecting the long seconds with fun and laughter, and when they go, a little piece of her heart goes with them.
Refugee: a person who has been forced to leave their country in order to escape war, persecution or natural disaster.
I've found that the refugee crisis is just far enough away from our shores for us to be sympathetic. We move through exhibits portraying the crisis via photographs and whisper in hushed tones, nodding in our sadness.
We sit through talks and events, hearing stories on those who have served the unrooted. We give heartily, which is welcomed and needed, but if faced with imminent scores of people who have been forced from their home, I'm not sure we would fare well in our hospitality. I would venture to say we would close our doors with a bang.
Of late it has been a real issue here at home. Asylum-seekers are daily being turned away or taken in for prosecution on our own border and their children taken from them. As an asylum-seeker, you are allowed to present yourself at our border, yet this ripping away of their children is being done to deter them from coming.
Many of these are people seeking solace from ravaged countries to our south, suffering horribly from lawlessness and government actions, actions we don't comprehend in the relative ease of our daily lives.
Some are seeking better for their families, looking to escape demonstrably ravaging situations we will never have to face. From the refugee crisis overseas, as a country we have taken in a very small number of refugees in 2018.
We have been injected with heavy doses of fear and false notions: that we are being invaded with hordes of people that will hurt us. The starkness of that heavy-handedness startles me out of complacency.
To any of us questioning why people leave their homes, research is at your fingertips. No one leaves home unless his/her life is in peril. This quote by Bernice King, Martin Luther King's daughter, struck me hard upon reading it. She is responding to a comment directed at her saying anyone who enters our country undocumented should be dealt with harshly:
"In your profile you profess to be committed to following Christ and demonstrating Christ's love ethic. Don't be so encumbered by nationalism, race and party that you fail to do that. In Christ's heart there are no illegal aliens. Navigate just laws with love."
I empathize with those who are bereft of home and land. I empathize with those that made the choice to leave a home for something more. Unless you are a refugee that has found a place here or an immigrant who once came here paperless, you haven't felt what it is to be a floating vapor, a rootless being.
No one is worth less in our Almighty's eyes because of status or because a paper says we "belong" somewhere, anywhere. What is said was radical. He said the greatest thing we can do is to love, regardless, to show love, regardless. That means aside from who, what or how we encounter a person, we are to love, regardless. We can "fathom all mysteries and all knowledge and have a faith that can move mountains, but if I do not have love, I am nothing."
I refuse to drag the chains of nationalism and country so much so that I no longer see the humanity in my brothers and sisters that don't look like me, that ragged command for love not stopping cold at a line in the dirt called a border, our border or one across the sea. I will not be called a follower of Jesus in one breath and in the next do the opposite of what he called me to do.
Silence is not in me, nor in my children. It is not in my husband who came here shaking off his fetters — seeking — and who carved out a life here. Regardless.