Why my Breakfast Club has the best people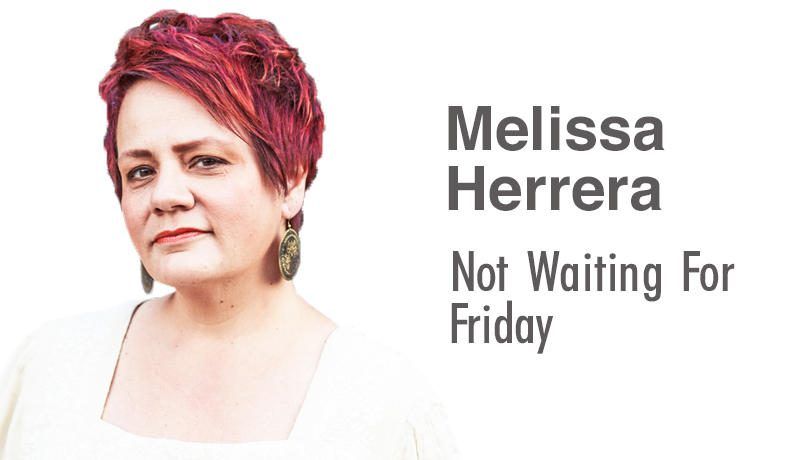 It all started over a picture of a breakfast sandwich on Facebook. You know how it goes: You comment on the post and say, "Why didn't you invite me over?" The next thing you know you've forgotten all about it because it was just something to say.
Except this time the person doing the posting invited several of us over weeks later for that very breakfast sandwich. Surprised and excited to step out of my norm, I made my way to her house, where I gathered with three other humans to eat thick sandwiches piled with eggs and bacon.
And Breakfast Club was born. That was six years ago, and we've never looked back.
I'm not going to be precious here because that's not who I am. I have mostly been a "not a needer of many friends" person, but I was lying to myself all those years. Breakfast Club turned into a several times a year breakfast adventure, mostly in one of our homes. We've become fast friends who over coffee, cream sticks and a good plate of eggs, hash out our joys and grievances. What happens in Breakfast Club stays in Breakfast Club.
We've traveled to Fort Lauderdale, Hilton Head and most recently Yellow Springs, Ohio, but we usually stay local. One of us moved close to Wooster, and we often tuck into her little farmhouse, where the Jura coffee machine resides, ready to top off our fresh-brewed coffees with espresso. Often, we find that 10 a.m. breakfast time has turned into 3 p.m. snack time.
The four of us have some sort of strange alchemy that works when everyone is present. If one of us can't make it, we will most likely reschedule because it needs to be a four-square event.
Last weekend we hopped in my car and made our way to Yellow Springs. There's always one moment that defines any of our trips. For Florida it was a glass of red wine on the beach, for Hilton Head it was an oncoming hurricane we almost ignored and for Yellow Springs it was the estate sale that wasn't really an estate sale. If the man running it had only sold me the coffee cup I wanted instead of insisting I buy the whole box, it wouldn't have stuck in our brains. We all looked at each other and back at him as he said, "I'm here to move items, not get rich."
I should have offered him a $5 bill for the one cup and left.
But Yellow Springs is amazing. We stayed at the Mills Park Hotel and meandered around town, poking our heads into all the pottery and book shops we could find. Our favorite spot was unanimously Rose & Sal, an incredible vintage thrift store that held the most charming of wares. We each found our niche. I even sat in a 3D massage chair in a head shop for 10 minutes that I thought was going to swallow me whole. Afterward I had enough energy for the four of us.
One thing about going places together is we all have something we bring to the group. For one of us, it's hospitality, even in a hotel room. She whipped out her charcuterie board and plated up a delectable spread for us to nosh on until it was time for our dinner reservations. Fireball and boxes of wine appeared, and we ate until we needed naps.
At 6:30 on a Saturday evening, we entered Winds Café, where I drank a spicy margarita, and we started our culinary adventure. We ordered small plates of zucchini fritters with beet tzatziki, petite Caprese salad, and something called Figs, Pigs and Goats, which I couldn't stuff in my face fast enough. For the large plate part of the meal, I chose a corn souffle and explosion of grilled local vegetables and burrata. It wasn't called an "Esploso Estate" for nothing. We may have had two desserts, but no one will tell the truth.
We mostly slept well in the big king beds, the town shutting down for the evening, the sky pregnant with drops of rain. And when morning arrived, we drank big cups of coffee in the hotel restaurant, while some slept in, that rivaled the ones I drank hungrily in Mazunte, Oaxaca. We walked down the street and ate plates of omelets and potatoes at Sunrise Café, downing endless more cups of diner coffee.
After going to a few more shops in town, we drove north toward Groovy Plants Ranch (near Marengo), where my eyes exploded at the sight of the most beautifully unusual plants I'd ever seen. We walked around and potted some of the plants we'd bought, the entire greenhouse complex a visual feast for the eyes.
And as we drove home, we ended the day with McDonald's Diet Cokes just as we started it with McDonald's coffee some 30 hours earlier.
We bounce ideas off each other, this squad of people I love. We talk about money and family and what we can do to better ourselves financially and personally. We are not afraid to call each other out or disagree, and I take each nugget of wisdom from them and mull it around for days.
I am better for having found them. Thank God for Breakfast Club and what it's given me.
Melissa Herrera is a columnist, published author and drinker of too many coffees based in Holmes County. You can find her book, "TOÑO LIVES," at www.tinyurl.com/Tonolives or buy one from her in person (because all authors have boxes of their own novel). For inquiries or to purchase, email her at junkbabe68@gmail.com.