Akron regional campuses announce visit opportunities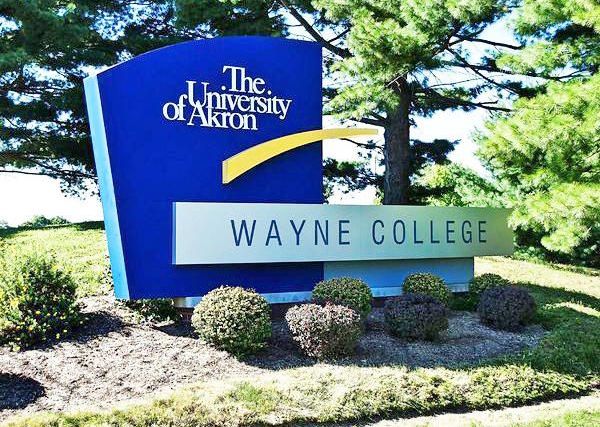 The University of Akron Wayne College and the University of Akron Medina announced three ways prospective students can visit campus this fall. With both virtual and in-person options, prospective students and their families are invited to learn what makes UA's regional campuses desirable educational destinations.
Emerge 2020, a virtual campus visit experience, will take place Monday, Oct. 26 from 6-8 p.m. via Zoom. The agenda includes information about UA Wayne College and UA Medina, the admissions process, financial aid, scholarships, and a virtual campus tour.
"We want families to learn how to take advantage of the opportunities before them, as UA Wayne College expands four-year degree options and UA Medina expands to offer the first two years of most degrees," said Kristin Foy Samson, admissions counselor.
The evening also will include "break-out rooms" to give attendees the opportunity to learn more about the specific bachelor's degrees offered at UA Wayne College and to speak directly with the program coordinators. An additional "room" will be hosted by an academic advisor, giving attendees the opportunity to ask general questions about all degrees offered through the university.
Registration and additional details can be found online at wayne.uakron.edu/emerge.
Individual appointments are still available and can be scheduled as virtual or in-person visits. For both options, prospective students can reach out to Foy Samson by calling 330-684-8900 or emailing kcfoy@uakron.edu.
"It is important for families to remember, for in-person appointments, only the prospective student and one guest will be able to attend," Foy Samson said. "We also require face masks while on campus, as safety is our main concern."
A virtual 3-D tour is available online for anyone wanting to visit on their own. Visit wayne.uakron.edu or medina.uakron.edu to glance through the viewbook and take the 3-D virtual tour for either campus.
The University of Akron Wayne College is an educational and cultural hub for Wayne County and the surrounding region. To learn more, visit wayne.uakron.edu.