Bates Scholarship winners announced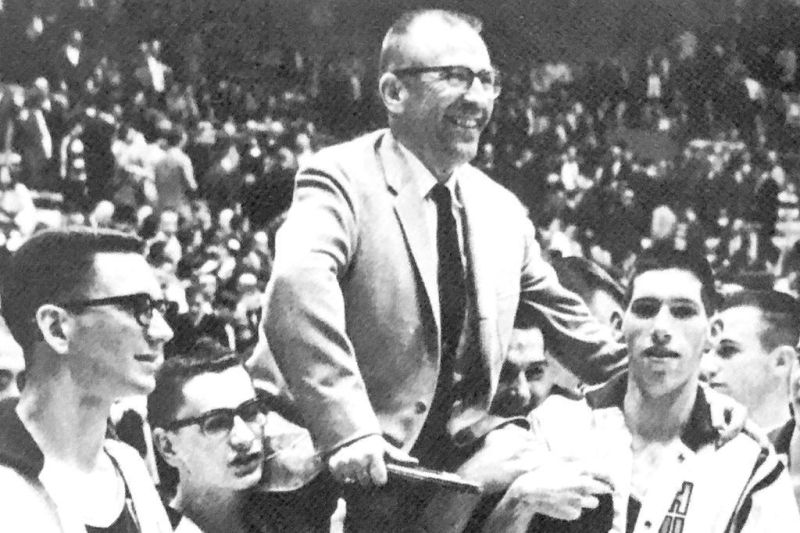 Even 16 years after his passing, Roy Bates continues to give area high school students a helping hand as they head off for college.
Recently the eight recipients of the Roy S. Bates Scholarship were named. The student-athletes selected were Celina Koncz of Chippewa, Kelsey Shoup of Dalton, J.J. Cline of Northwestern, Jacob Hanzie of Norwayne, Sarah Meech of Smithville, Sydney Sherrieb of Triway, Matthew Weaver of Waynedale and Evan Heller of Wooster.
Nearly 60 area high school senior student-athletes applied for the scholarships, and one of the eight winners will be named the Bates Player of the Year.
Each receives a one-time $2,500 scholarship for college. The Bates Foundation, which is a component of the Wayne County Community Foundation, has now given out $390,000 in scholarship money awarded to Wayne County student-athletes over 27 years.
To be eligible, applicants must have at least a 3.0 GPA, be a senior at a Wayne County high school and play basketball and/or baseball/softball, which were the sports Bates coached during his long career with the Northwestern schools.
"The committee had tough decisions to make again this year with a great pool of applicants," said Nate Gaubatz, himself a previous winner of a Bates Scholarship and now the chairman of the Bates selection committee. "Coach Bates would be very proud of the eight student-athletes that were selected as scholarship winners this year."
Koncz, the daughter of Don and Joy Koncz, played basketball and volleyball and carried a 3.293 GPA (class rank N/A).
Shoup, the daughter of Matt and Lisa Shoup, played volleyball and basketball, carried a 4.0 GPA and ranks first in a class of 55.
Cline, the son of Doug and Lauren Cline, played football, basketball and baseball and carried a 4.679 GPA, ranking fourth in a class of 104.
Hanzie, the son of Doug and Kelly Hanzie, played basketball, baseball, football and cross country and carried a 3.2 GPA, ranking 64th in a class of 107.
Meech, the daughter of Scott and Lorah Meech, played basketball and soccer and carried a 4.0 GPA, ranking fourth in a class of 86.
Sherrieb, the daughter of Matt and Bethany Sherrieb, played volleyball, basketball and softball and carried a 3.56 GPA, ranking 40th in a class of 130.
Weaver, the son of Dave and Marcia Weaver, played football, basketball and baseball and carried a GPA of 4.323, ranking first in a class of 99.
Heller, the son of Scott and Amy Heller, played wheelchair basketball and track and carried a GPA of 3.55, ranking 75th in a class of 266.
Bates played baseball and basketball for the now defunct Chester High and coached at both Chester and Northwestern. He even helped Bobby Knight as a basketball assistant at Indiana University. Bates set up the foundation that bears his name to honor Wayne County senior student-athletes based on character, grades and athletic ability — in that order.
"Coach Bates spent countless hours helping area athletes throughout his life, and the legacy he and his family have left is still helping area athletes today," Gaubatz said. "Coach Bates loved to surround himself with young people who had high character and strong values."
Due to the current pandemic, the annual dinner honoring the recipients was canceled. The winners were chosen during a Zoom meeting of the selection committee.
Sponsors for this year's awards dinner would have been D+S Distribution, Magnum Metals, Greystone Event Center, Dave and Peggy Yoder, Velma Bates, and Chris Whitemeyer.