BCC celebrates National Manufacturing Day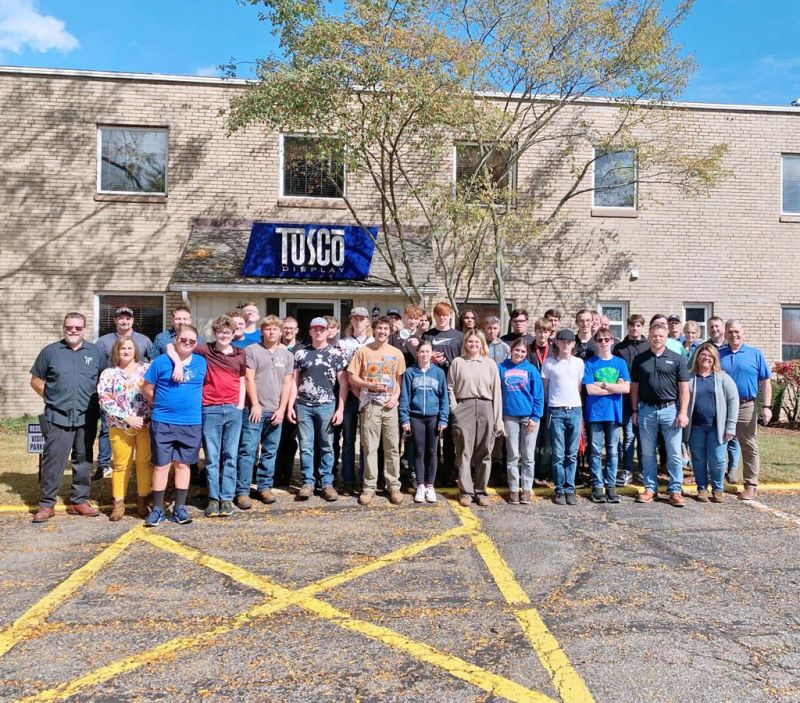 Students from Buckeye Career Center's cluster of manufacturing-related programs celebrated National Manufacturing Day on Friday, Oct. 6 by visiting several manufacturing plants within Tuscarawas County.
BCC high school students from welding, CAD/development and design, PLTW/engineering, and precision machining visited TuscoMFG, The Timken Company in New Philadelphia, Allied Machine & Engineering and Gradall Industries.
National Manufacturing Day is an annual event dedicated to showcasing the significance of the manufacturing industry and inspiring the next generation of skilled workers. It provides an opportunity for students to witness the real-world applications of their education and interact with industry leaders.
The students were split into two groups for informative tours of each facility, exposing them to technology and processes while witnessing firsthand how products are designed, fabricated and assembled. Students engaged with company leaders including CEOs, engineers and production managers.
"We enjoyed hosting these students. They offered great questions and showed real engagement. Students today face the most exciting time for manufacturing careers since WWII," said Mike Lauber, chairman and CEO of TuscoMFG. "Kudos to BCC for getting them out into local manufacturing plants to build a bridge from the lab to the workplace. As a company that hires BCC students every year, we hope some of them will return as Tusco associates."
Frank Polen, BCC director of adult education, curriculum and instruction, played a crucial part in organizing the trip and believes it is important to celebrate Manufacturing Day to highlight area companies.
"Events like this help to expose our students to the incredible opportunities in manufacturing. Our students are able to get their own eyes on local manufacturing," Polen said.
Buckeye Career Center is located at 545 University Drive NE in New Philadelphia. Call 330-339-2288.