BCC names February Student of the Month recipients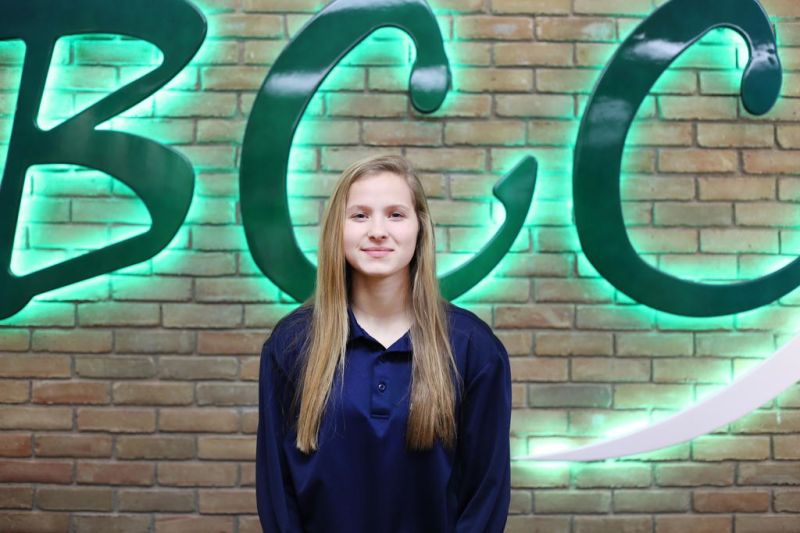 Buckeye Career Center has named its February Student of the Month recipients. Two high school students were chosen for demonstrating February's core value of success for all. An adult-education student also was selected for the honor.
Kim Halsey, a senior in exercise science and sports medicine, has been named Student of the Month for February. Halsey, from Newcomerstown, is a member of HOSA Future Health Professionals at BCC and is involved in band, track and volleyball at Newcomerstown.
Halsey has worked as a lifeguard, concession-stand operator and busser. She volunteers for the Special Olympics and Challenger Baseball program.
Halsey was nominated by her instructor, Jamey Harlan. "She is most certainly a team player who sacrifices personal gain for the betterment of the team," Harlan said.
Halsey plans to attend Zane State College to become a physical-therapy assistant and eventually wants to be an athletic trainer.
The second Student of the Month is teaching professions senior Logan Kazelman. Kazelman, of Dover, serves as the BCC FCCLA chapter president. At Dover he participates in Youth to Youth. He volunteers for Challenger Baseball, The Ohio Youth-Led Prevention Network and Big Brothers Big Sisters and works at Buehler's.
Kazelman was nominated by his instructor, Mrs. Melissa Long. "He is well-liked and respected by his peers and is always willing to offer a helping hand," Long said.
Kazelman plans to attend Mount Vernon Nazarene University to study early childhood education. He is the son of Lisa Kazelman and Tom Kazelman.
February's Adult Student of the Month is Benjamin Melville from Carrollton, who is enrolled in the welding technology program. Melville enrolled in the program with hopes of achieving various welding certificates to become employable for a career in welding. He eventually hopes to own his own business. He is a BCC high school welding graduate as well.
The three were honored at the February Buckeye Career Center board of education meeting and received photo banners to commemorate the honor. The high school students also received $25 Joe Carlisle Café & Marketplace gift certificates, courtesy of Skyline Homes.