BCC students and staff member honored for efforts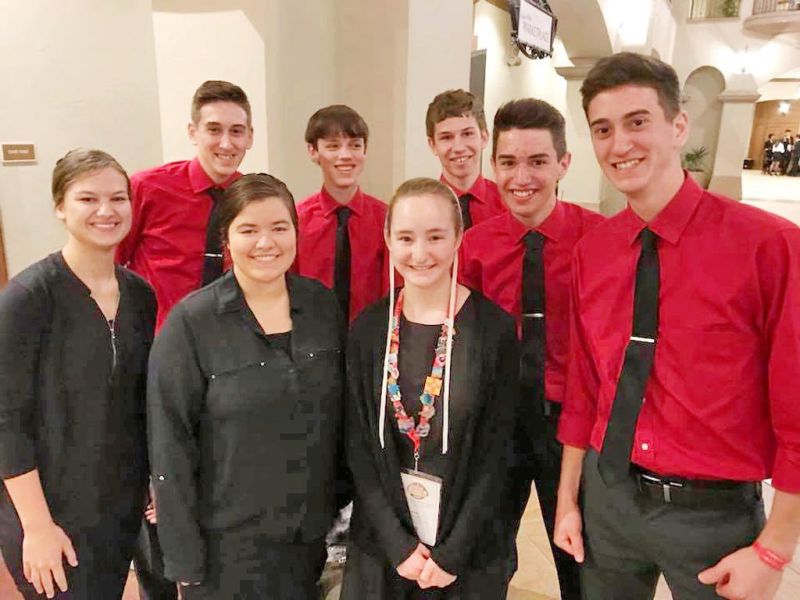 A student enrolled in Buckeye Career Center's Garaway accounting program has claimed a national title. Karson Schrock placed first in the nation in payroll accounting during the 2018 Business Professionals of America National Leadership Conference May 9-12 in Dallas, Texas.
Schrock, a senior at Garaway, competed against over 60 other students. He was required to process payroll data using manual payroll procedures. This included calculating earnings and payroll taxes, payroll registers, updating employee records, journaling payroll entries, identifying laws and regulations related to payroll procedures, and preparing payroll income tax forms.
Schrock is the son of Glen and Lisa Schrock of Sugarcreek. He plans to pursue a degree in accounting. Schrock is instructed by Nancy Alam.
Also placing in the top 10 was the parliamentary procedure team from the Buckeye Business Academy's East Holmes campus. Team members included Josh Garber, Micah Troyer, Thomas Troyer, Treva Beachy, Mary Beth Mullet, Joshua Yoder, Anson Troyer and Kerri Miller.
East Holmes campus students receiving Ambassador Torch Awards included Treva Beachy, Joshua Garber, Abe Hershberger, Chris Miller, Josiah Miller, Mary Beth Mullet, Micah Troyer, Thomas Troyer, Rachel Weaver and Joshua Yoder. As a chapter the group received the Quality Chapter of Distinction award and a plaque for Chapter Activities of Excellence.
Instructor Amy Stauffer-McNutt was honored with a Local Advisor Certification, and student members completing the Student Certification Series were Olivia Beachy, Twila Barkman, Josh Garber, Abe Hershberger, Hannah Kandel, Caleb Miller, Christopher Miller, Josiah Miller, Kerri Miller, Rachel Miller, Mary Beth Mullet, Annie Shetler, Anson Troyer, Micah Troyer, Thomas Troyer, Erin Weaver, Rachel Weaver, Joshua Yoder and Luanne Yoder.