BCC to host signing day to honor students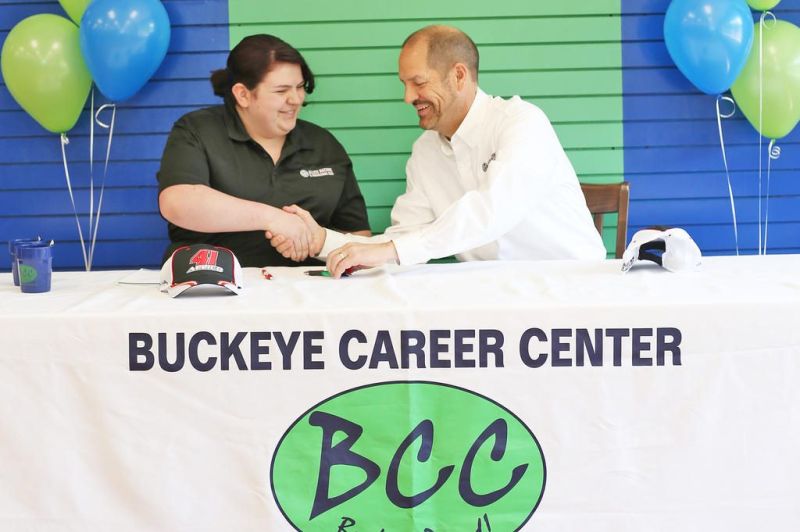 Buckeye Career Center will host a career and technical education signing day to honor students who have committed to full-time employment. The main event is planned for Tuesday, May 10 at 8:15 a.m. in the BCC cafeteria. An additional ceremony will be held Monday, May 9 at 8:15 a.m. for Indian Valley students only, due to a scheduling conflict.
This is the third signing day to be held at BCC, with prior events taking place in 2018 and 2019. Students and/or their employers are asked to register online to be included in the event. Students should be seniors who have already begun working full-time with a company and/or will continue to work for said company throughout the summer.
The event is designed to celebrate the commitment and accomplishments achieved by students who are entering the workforce directly after high school. It is similar to athletic or college signing day events.
Buckeye Career Center Superintendent Bob Alsept believes it is important to highlight students who are achieving their career goals. "This is a great way to celebrate one of our most important accomplishments as a career center," Alsept said. "We are very proud of our skilled students who are moving into full-time employment."
Parents also are invited to attend the event and should enter through the front office the morning of the event. Registration can be found in the green banner at the top of the page at www.BuckeyeCareerCenter.org or find the registration directly at forms.gle/ohjtEro8ChVv4J829.
Questions about the event should be directed to BCC public relations coordinator Shyanne Carroll at scarroll@buckeyecareercenter.org or by calling 330-339-2288 ext. 1241.