Bergoon receives Stutzman scholarship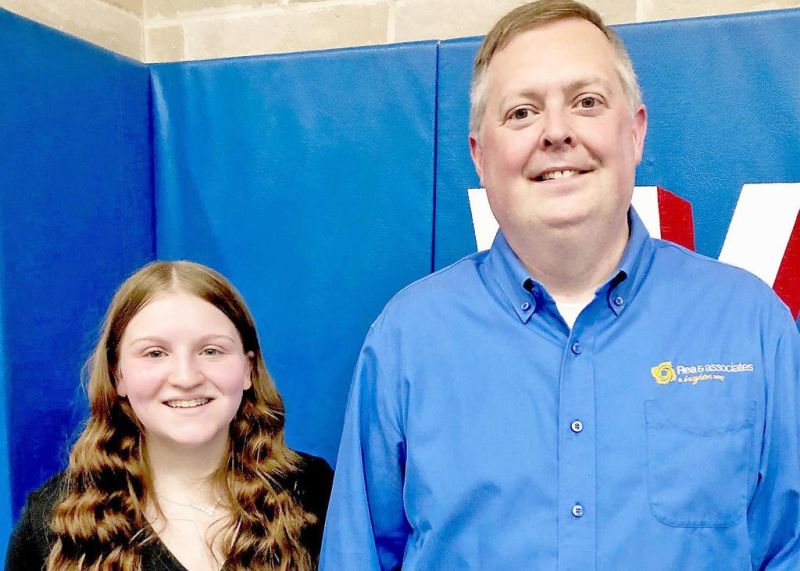 Emma Bergoon, a senior at West Holmes High School and resident of Killbuck, is the eighth recipient of Rea & Associates' annual Marcia Stutzman Memorial Scholarship.
The employees of Rea and Associates, in conjunction with The Rea Foundation, continue to honor and recognize Stutzman's legacy through a memorial scholarship, which is directed and managed by the Holmes County Education Foundation.
Stutzman, a 23-year employee and principal in Rea & Associates' Millersburg office, passed away in January 2013 at the age of 43 from leiomyosarcoma. The memorial scholarship fund was founded in her honor. To date, the memorial scholarship fund has awarded nearly $10,000 to high school seniors at West Holmes High School who intend to pursue higher education in the field of accounting, finance or business administration.
Bergoon, a National Honor Society member and 4.0 GPA student, will study accounting at Ashland University this fall. In addition to her achievements as a scholar and aspirations to pursue the accounting profession, Bergoon was an active member of West Holmes High School's music department, where she participated in concert band, marching band, pep band and symphonic band. She also was active in the school's theater department.
Community members are welcome to participate in the preservation of Stutzman's legacy through contributions to the scholarship fund. Donations can be made through the Holmes County Education Foundation's donation page. The Holmes County Education Foundation has administered endowed scholarship funds since 1989. Currently, the organization manages nearly 50 named funds.