Buckeye recognizes students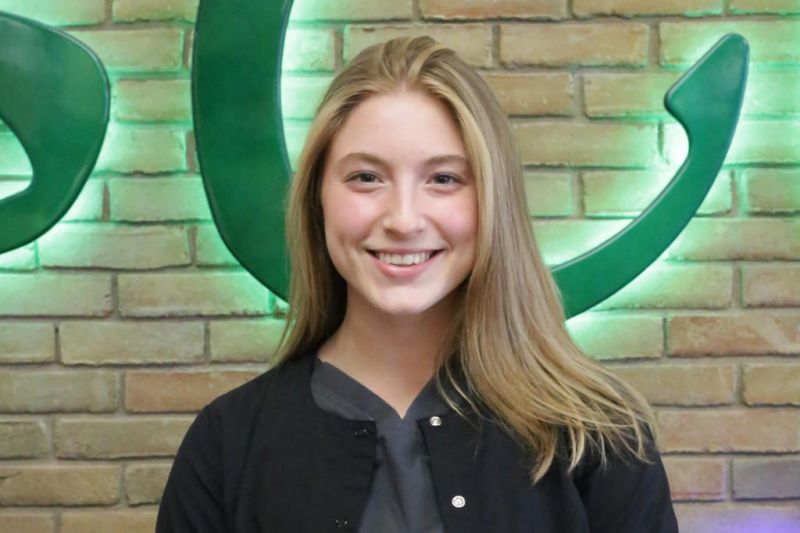 Buckeye Career Center has named three April Student of the Month recipients. Two high school students were selected for demonstrating this month's core value of passion. One adult education student also was chosen for the honor.
Ellie Stevenson is a senior enrolled in introduction to nursing. Stevenson is a home-schooled student from the Indian Valley district. She is employed by Park Village, is a two-year member of BCC's Drug Free Clubs of America and is the current HOSA Future Health Professionals vice president at BCC. She also serves as a Buckeye Ambassador.
Stevenson was nominated by her lab instructor, Lucas Grove. "In addition to great work ethic, Ellie has a strong determination to succeed. Ellie is confident in her faith and is a natural leader in class. I have no doubt that she will complete her goals," Grove said.
In her spare time, Stevenson enjoys fishing and working with her dad on their farm. She plans to attend Malone University to receive her BSN and wants work in an ICU unit. She is the daughter of Danny and Mary Stevenson.
Double-lab student Tommy Johnson is a senior enrolled in energy operations and auto collision repair. He comes to BCC from Carrollton and works for Griffeth & Son Trucking. He was nominated by energy operations instructor Brandon Irwin. "Tommy is always the first to volunteer for a project. He always puts in 100% effort," Irwin said.
Outside of school Johnson enjoys riding four-wheelers and fishing. He is the son of Angela Johnson.
The Adult Education Student of the Month is utility lineworker student Anthony Landis. He is a Dover High School graduate and is employed by Lowe's. Landis enrolled in the program for the hands-on learning experience, post high school. Landis was nominated by his instructor, Mr. Alan Zimmerman. "Anthony has been a pleasure to teach and a real leader in the class," Zimmerman said.
Landis plans to apply for positions with a communications company while gaining more experience. He hopes to eventually land a career with a local power company.
The students were recognized by the Buckeye Career Center Board of Education at the board's April meeting. They also will receive commemorative wooden plaques, crafted by graphic arts and construction technology students.