Career center board of education taking the final step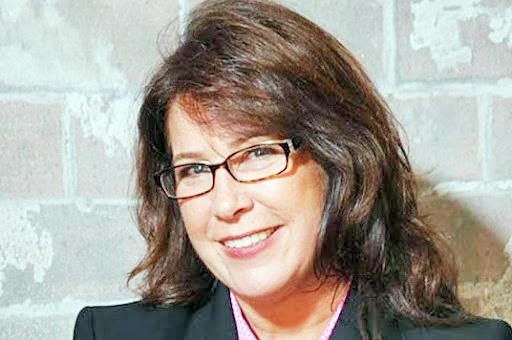 The Ashland County-West Holmes Career Center board of education has taken the final step in the latest effort to keep the school and its curriculum relevant.
The board voted at its regular meeting on Thursday, July 18 to approve a strategic plan that was developed through a process that began last fall and included a performance review that was conducted under the direction of Dr. Carla Messer, chief results officer for BestWork LLC of Cincinnati.
Messer's analysis of school operations, which was presented in April, showed the career center's strengths are its programs, the staff, its labs with hands-on learning and a drug-free environment while its weaknesses include the condition of facilities, communication, marketing, skill training gaps and culture. Opportunities to improve include involving more community partners, better utilization of advisory committee members, closing learning gaps and more recruitment.
Superintendent Rod Cheyney said the final version of the strategic plan is a flexible document that will be used to try to "move the needle forward" and make the school better. "We now have measurable goals to shoot for rather than things open-ended to try to get to the next level," he explained.
Two of the main goals are to increase the school's rating on the state report card and to improve enrollment, both in secondary and adult programs. Cheyney said officials are looking at more nontraditional ways to bring in more students and will begin by working with area businesses to start an adult-education apprentice program that eventually will be tied into a pre-apprentice program at the secondary level.
Other recommendations Messer made in April were to evaluate current career center programs to make sure they're relevant, renovating the building to make learning areas look more like real-world work environments and creating new career-tech courses.
The list also included facility expansion for off-site programs, hiring marketing personnel, targeting students for open enrollment and the home-schooled population, and rebranding programs and the school itself.
The career center board voted earlier this year to create a marketing position to promote the school and its programs and satellite/testing coordinator to monitor career center programs at member schools and coordinate state graduation tests.
During its July meeting, the board hired current assistant principal John Davis as the satellite/testing coordinator and Ashland County Community Academy principal Allen Wilson to replace Davis as assistant principal.
Wilson has been ACCA principal for the past six years, worked in alternative education with the Tri-County Educational Service Center for 10 years and was a social studies teacher before that. He said he decided to move to the career center because he felt ready for a change.
"I had a good relationship with the career center because we have a welding program there at ACCA, and I really like the growth and direction the career center is going, and I wanted to be a part of it," Wilson said.
The career center board took two other personnel actions involving secondary education: hiring Jeff Davidson as graphic communications instructor and Tim Friend as math instructor.
In other business the board heard a report from Treasurer Julie Smith on applications for Community Reinvestment Act property tax abatements for projects in Ashland and Holmes counties. They included incentive abatements for planned senior-living facilities in Ashland and Millersburg and a housing abatement for three homes on Ashland's west side.
One of the projects involves a 10-year, 50 percent abatement for $6.2 million worth of renovations and an addition to the former Hospice of North Central Ohio facility on Mifflin Avenue in Ashland.
The Inn at Ashland Woods will have 58 assisted-living units and employ 25 full-time and 30 part-time employees when it opens next May.
Smith told the board Millersburg Senior Living LLC is seeking a 75 percent abatement for 12 years on an $18 million senior-living project that will include 85 assisted-living units in a 60,000-square-foot facility as well as 14 independent-living facilities.
The third request is from Harding Properties for a 10-year, 75 percent abatement for a total of over $71,000 worth of renovations to two rental homes on West Main Street and one on Evergreen Street in Ashland.
Smith said the only request that needed board approval was the Millersburg project because developers were requesting a 75 percent abatement instead of the 50 percent maximum. The board approved the request unanimously after West Holmes School District representative Tina Zickefoose said her board already approved the application.