CARES money helps against 'summer slide'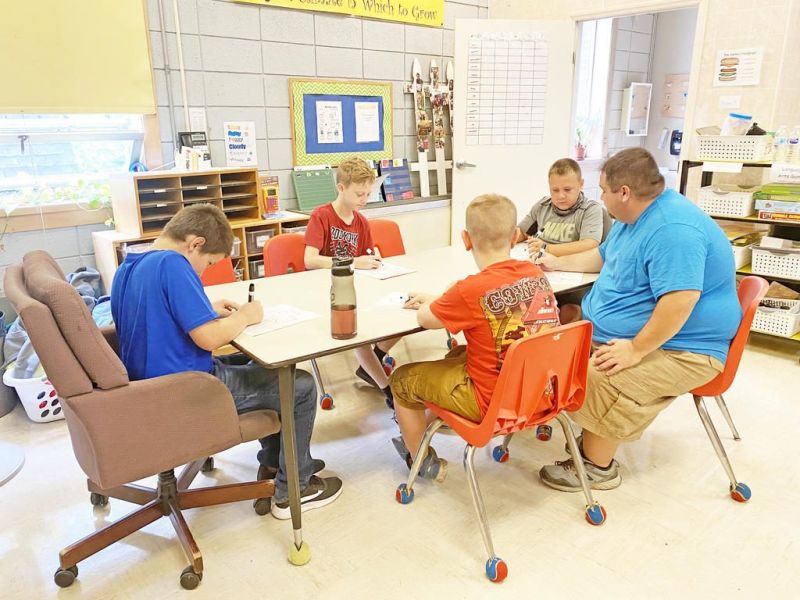 When students return to school after summer break, teachers expect them to have lost some of the knowledge they gained the previous school year.
This phenomenon is known as summer learning loss or the summer slide. A student's exposure to educational activities isn't usually as rigorous during the summer as it is in the classroom, and some students may need a refresher at the beginning of the new year.
Jon Ritchie didn't want to wait until the start of the school year to address the slide, so the superintendent implemented additional summer school opportunities in Orrville and Southeast Local Schools, taking advantage of pandemic relief funds available through the federal CARES Act.
"Summer vacation should be a break for students to relax after a long school year. But that doesn't mean parents and educators shouldn't take steps to prevent learning loss, especially with what we've all been through with COVID," Ritchie said.
Research has found that in severe cases the summer slide can place students as much as three months behind their peers when they return to school in the fall.
Fredericksburg and Holmesville principal Shawn Snyder directed the Jump Start program in the Southeast District's four elementary schools.
"I'm sure we're going to see how much this really helped the kids," she said. "We have been able to provide a lot of support to our students, teachers and parents."
Snyder said she heard from several parents how excited their kids were to come to school.
Seventy children throughout the district attended. They were identified partly through data collected throughout the school year but also at the invitation of their teachers, who Snyder said are able to identify those who might benefit from the program.
"We tried to make it fun and engaging, a little more relaxed than during the year," Snyder said.
The classes, which took place in the mornings three weeks prior to the start of the school year, focused largely on English language arts.
"This is an area where we usually see the most significant slide," Snyder said.
The classes were taught by the schools' licensed teachers, who tried to make the mornings fun and educational, even incorporating a brief outside recess.
"We were also lucky that with the funding we were able to provide some wrap-around services like free breakfasts and lunches, as well as transportation for those who normally would ride the bus," Snyder said.
She said another thing that was beneficial with the program was the social-emotional learning that took place.
"It's really important to reinforce things like taking turns, being respectful and socializing, which really help the kids be successful throughout the school year," she said.
Snyder said her teachers enjoyed the sessions.
"I had one teacher who was ecstatic that one of her struggling readers was now able to recognize sight words just in that short time," she said.
Orrville Elementary principal Beverly Waseman said she is confident the program will have a big impact in their district, which also did the three-week Jump Start program.
"The way we had it structured was that it focused the kids on the grade they were entering this fall, so they would be ready," she said, adding their program also focused on ELA and math.
"We tried to make it fun, and we wanted to keep the classes smaller so there could be more one-on-one instruction," Waseman said.
More than 600 students attended the sessions, which were held four times a week for three hours a day.
"Our teachers were very positive and excited. They were even pleasantly surprised to see how into it the kids were," Waseman said. "From what I've seen, the kids have really enjoyed it. They're focused and having a great time. Overall, it's been a great way to get back into a routine, a less stressful way to have some structure."
This year, in particular, Waseman said the program was very impactful.
"I really think it was critical this year," she said, "so we can all begin to get back to some sense of normalcy after what we've been through."