Central Catholic alumni honored at athletic banquet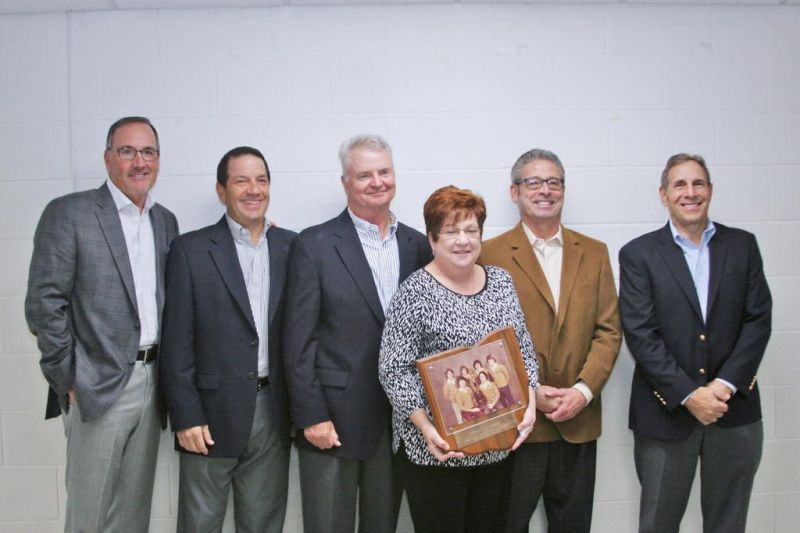 The TCC High School Athletic Booster Club recently held its first TCC Alumni Honors Banquet, which included special recognition for a parent volunteer and honored six graduates and a coach from Tuscarawas Central Catholic High School.
"The TCC nation is thrilled to enthusiastically recognize the outstanding athletic achievements of this year's golf and track honorees and the 2018 John Ostapuck Athletic Booster Man of the Year, Marty Vesco," said Mike Fredericks, TCC athletic booster president, as he opened the banquet for more than 120 alumni and guests.
The 1975 TCC golf team was recognized as the first state championship in the school's history. Team members included Jim Tarulli, medalist, scoring 165; Mark Tomasina, scoring 166; Mark Starinieri, scoring 172; Art DeCrane, scoring 172; and Ben Ren, scoring 184, for a team score of 684. The team came from third place after day one of the tournament to defeat Garaway by 10 strokes for the state championship.
"This was a very fine group of young men that came together as a team to win TCC's first state championship," coach Brad Cook said at the banquet.
"Current TCC athletes in golf and other sports also can do great things. All it is is putting the time and dedication into it," DeCrane said.
Distance runner J.J. O'Rielley achieved TCC's second and third state titles in 1998 as the 1600-meter and 3200-meter winner. He said, "You know those track records are something I want you as current TCC athletes to break and to continue to achieve great things for this school."
O'Rielley's three sons, wife, parents and godparents all attended the banquet as well.
Booster Man of the Year Vesco has dedicated his life to helping TCC through various activities but most importantly by chairing the current annual Stag Fish Fry, held the night before Thanksgiving. Fellow booster club members John Capozella, Lou Settimio, Herb Watts and Bob Springhetti presented the award to Vesco.
Organizers continue seeking contact information for friends and families associated with the school. For more information email tcc50years@gmail.com.