Church provides free school supplies to students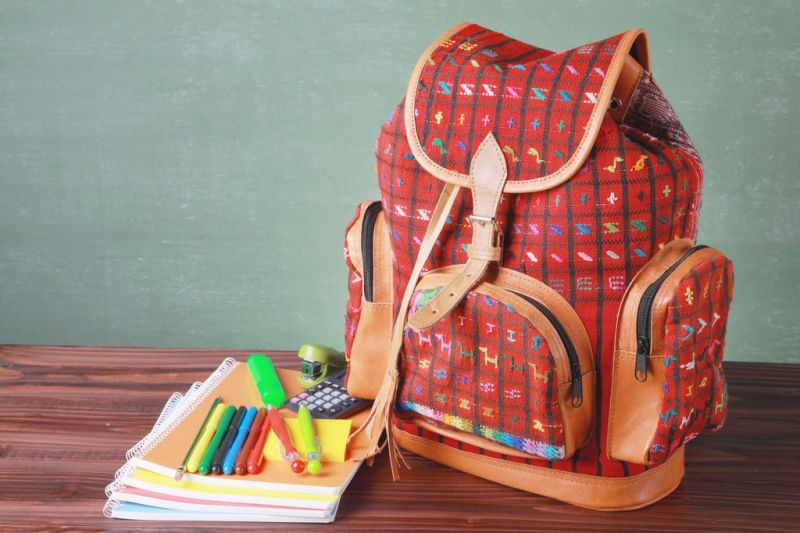 The Summit church in Dover, formerly known as Foursquare Gospel, will hand out backpacks filled with school supplies on Saturday, Aug. 7 beginning at 9 a.m. The church has been providing free school supplies to area students for 19 years and was one of the first organizations to do so.
"At first," Associate Pastor Phyllis Sweitzer said, "we were handing out 400 backpacks, and students picked out the things they wanted to put in them. With that many we ran out every year."
This year there are 300 packs loaded and ready to go, which might seem odd given the demand. "After a few years, other local organizations started handing out backpacks and school supplies as well," Sweitzer said. "So while there are still plenty of kids who need school supplies, the supply has gotten better, and we find we don't need to prepare so many."
"The bags are prefilled for the first time this year, which should help save time for families that morning," said Sharon Buccitelli, who is directing the school supply program at The Summit this year. "Families tend to come get in line early that morning, and we have games outside for the kids to play while they wait. While the kids have been able to choose what supplies they want in the past, we've preloaded them this year, and we hope that will save a little time."
The supplies are divided by age group. Elementary students get paper, pens, pencils, markers, glue and other classroom tools. Middle and high school students get most of these things and a few more geared to their own classroom environment and study requirements.
The Summit is able to pay for this project each year through fundraising, chiefly among the church's congregation, which has always been very supportive, Buccitelli said.
"Pastor Phyllis, who has headed up the program for many years, has been able to pass along her vision and passion for this project, and people respond to that. We solicit a few area businesses as well, people with whom our church does business during the year," Buccitelli said.
Church members help with the work of assembling the packs and distribution that day.
There are no financial or other qualifications to receive the free backpacks. "They are available to anyone who comes out to get one, until they're all gone," Buccitelli said. "We just want to reach out to the community and do what we can to help in supplying a need."
The only requirement, she said, is parents come with their children, rather than leaving the students at home.
"Part of the feedback for us," Sweitzer said, "is the faces of those kids when they pick out their backpack. They get the color and style they want, and there are lots of smiles. It's a wonderful day, and we just want to bless the children in this way."
"Parents tell us it really helps to relieve some of that financial burden at the start of the school year," Buccitelli said. "You would hate to think of a child who might not get the shoes or other necessities they need because of the family expense of buying and filling a backpack."
"The kids and their parents really appreciate it," Sweitzer said. "We get a few thank-you notes sometimes, but the real thanks is on those children's faces."
The Summit is at 302 E. Slingluff Ave. in Dover. Find them at www.thesummitdover.com.