Claymont City Schools institutes Leader in Me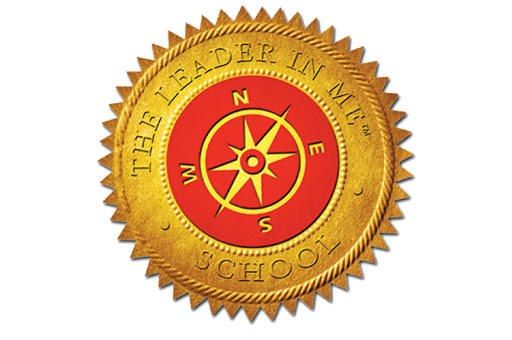 Claymont City Schools began the 2020-21 school year with a two-day district-wide staff professional development to institute a program called Leader in Me.
Staff members from the Franklin Covey organization trained staff on the 7 Habits of Highly Effective People. The seven habits can help revive the most important relationships with a friend or help build new friendships.
In fall 2019 the administrative team was reviewing student data. A discussion ensued as to what more a school system can do to foster a positive school culture and promote student emotional wellness.
The decision was made to partner with Franklin Covey to bring the Leader in Me to the school system. Franklin Covey is an organization that provides time management and assessment services for organizations and individuals. The company acquired Franklin Quest of Stephan R. Covey's Covey Leadership Center.
Leader in Me is a whole-school transformation model and process that helps to develop a partnership with educators that empowers students with the leadership and life skills they need to thrive in the 21st century. It is based on principles and practices of personal, interpersonal and organizational effectiveness and upon the premise every child possesses unique strengths and has the ability to be a leader.
Leader in Me helps students learn how to become self-reliant, take initiative, plan ahead, set and track goals, do their homework, prioritize their time, manage their emotions, be considerate of others, express their viewpoint persuasively, resolve conflicts, find creative solutions, value differences, and live a balanced life. The process helps students develop the skills and self-confidence they need to lead their lives and succeed in school and beyond.
Once the preliminary meetings were held with Franklin Covey, small-group building-level meetings were set to prepare for the upcoming school year. Each building within the district has staff members who participate in a committee called Lighthouse Teams. Each Lighthouse Team has reviewed building procedures to help transform whole school processes.
Buildings are using common language and developing a culture within the school by presenting leadership lessons that focus on the 7 Habits of Leader in Me: be proactive, begin with the end in mind, put first things first, think win-win, seek first to understand and then to be understood, synergize and habit, and sharpen the saw.
At a strategic planning meeting, the Claymont Board of Education revised the district's Vision, Mission and Core Belief Statements in order to reflect the work of the entire school district's commitment to the Leader in Me. Using survey results from staff and civic leaders, the Claymont board also developed a Claymont portrait of a graduate that highlights six competencies the Claymont community felt necessary to be successful after graduation.
Each school building personalized lessons to utilize with their students to help boost youth leadership development with proven teaching methods, classroom techniques and social-emotional learning systems. The Leader in Me goal at Claymont is to boast students' futures.