Community and business leaders serve as directors for a day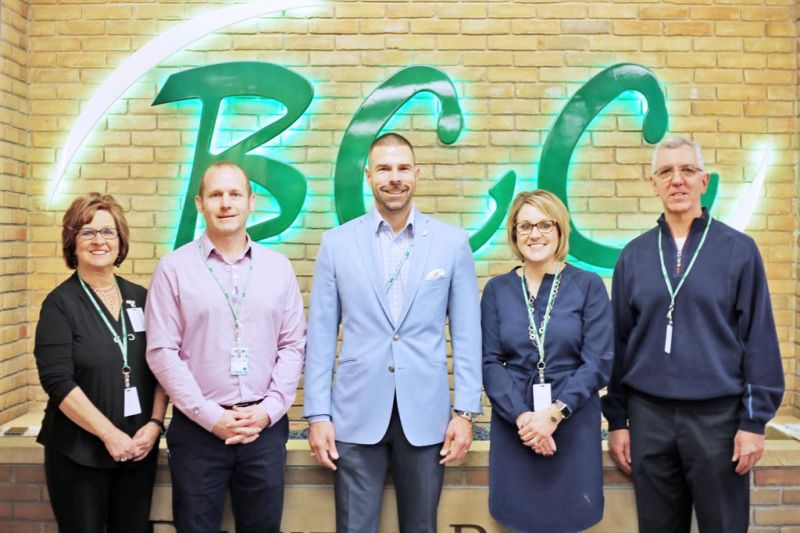 Buckeye Career Center kicked off Career and Technical Education Month by inviting local community and business leaders to be directors for a day on Tuesday, Feb. 4. Five area business and community leaders served as directors.
Attendees included Greg DiDonato from the Village of Dennison, Matt Ferris with Ferris Financial, Katie Wright from Aultman Hospital, Mark Leininger with the Holmes County Economic Development Council and Loretta Pinchek from the Tuscarawas County Health Department.
The program allowed area leaders to view Buckeye Career Center for an entire day while classes were in session.
"The Director for a Day program provides a window for the community to see a full-service career center in action. We can have tours or open houses during the evening, but our greatest strength is the interaction between the students and their instructors," Buckeye Career Center Superintendent Bob Alsept said. "We wanted to create an event that would highlight the learning that takes place at Buckeye Career Center. It is an unscripted event that gives our visitors an idea of the people and programs that make Buckeye Career Center so special."
The event also gave the guests a chance to meet employable students and experience the education career center students are receiving.
"I never really expected the level of hands-on interaction. It was fun to see people that have that much passion for what they are doing," Ferris said. "We're blessed to have Buckeye in our community. I now have a better understanding of what goes on here [at BCC], and that allows me to share that message with my clients and the community."
Buckeye student ambassadors served as guides for the directors as each director visited four labs. They toured the entire building; viewed the new energy operations facility, which is still under construction; and also saw the current Buckeye student-built home, which also is under construction. Culinary arts students served lunch.